READINGS for 2009-09-27
A mulTITuDE of SICK PEoPlE
"Do not prevent him..." – Mark 9:39
I could hardly look at them.
If I did, I wouldn't be able to hold my tears. It broke my heart to see so many sick people, especially in wheelchairs and stretchers, lining up for the healing Mass, waiting for just a second's touch from the healing priest. Never have I seen so much faith as I did that Friday morning in our parish. Imagine, more than 15,000 sick people waiting under the sun, putting their faith in God's mercy and love to heal them through the healing priest. Just listening to his homilies has a healing effect,
As he became well known, it was natural that he earned some detractors in the process. But nothing could change the fact that he has the gift of healing even years before when he was an obscure young man working on his engineering degree. We all have gifts from God that we ought to use to serve Him, even if it means meeting strong criticisms in the process. There is too much sin around us and God needs willing hands to heal the world.
Tess Atienza
Have I discovered God's gift to me? Do I use it to bless and heal His people?
Lord, give me the audacity to be Your hands today.
In the first instance, it is not we who choose God but He who chooses us. It is not for human beings to set limits upon God's generosity or ability to do as He desires, but to be obedient to the grace He gives each one of us. Let us never sit in judgment of one another, but get on with the business of building His Kingdom here on earth. The more grace we have at our disposal in terms of fellow workers, the better. Let us pray that God would send more workers into the harvest for souls.
25
The LORD came down in the cloud and spoke to Moses. Taking some of the spirit that was on Moses, he bestowed it on the seventy elders; and as the spirit came to rest on them, they prophesied.
26
Now two men, one named Eldad and the other Medad, were not in the gathering but had been left in the camp. They too had been on the list, but had not gone out to the tent; yet the spirit came to rest on them also, and they prophesied in the camp.
27
So, when a young man quickly told Moses, "Eldad and Medad are prophesying in the camp,"
28
Joshua, son of Nun, who from his youth had been Moses' aide, said, "Moses, my lord, stop them."
29
But Moses answered him, "Are you jealous for my sake? Would that all the people of the LORD were prophets! Would that the LORD might bestow his spirit on them all!"
Psalm 19:8. 10. 12-13. 14 (9a)
R: The precepts of the Lord give joy to the heart.
7 [8]
The law of the LORD is perfect, refreshing the soul; the decree of the LORD is trustworthy, giving wisdom to the simple.
(R)
9 [10]
The fear of the LORD is pure, enduring forever; the ordinances of the LORD are true, all of them just.
(R)
11 [12]
Though your servant is careful of them, very diligent in keeping them,
12 [13]
yet who can detect failings? Cleanse me from my unknown faults!
(R)
13 [14]
From wanton sin especially, restrain your servant; let it not rule over me. Then shall I be blameless and innocent of serious sin.
(R)
We tend to measure wealth by how much money a person has at his or her disposal or how much property a person owns. This is all false wealth! It cannot buy us eternity. We have to learn and act on the knowledge that what counts are the blessings we store up in heaven. It is our obedience to God's will that will determine whether or not we receive the gift of eternal life. In the world, virtually everything has a price on it; not so the grace of God. God's grace is freely available to all who desire it if they are prepared to live according to God's commands and will.
1
Come now, you rich, weep and wail over your impending miseries.
2
Your wealth has rotted away, your clothes have become moth-eaten,
3
your gold and silver have corroded, and that corrosion will be a testimony against you; it will devour your flesh like a fire. You have stored up treasure for the last days.
4
Behold, the wages you withheld from the workers who harvested your fields are crying aloud, and the cries of the harvesters have reached the ears of the Lord of hosts.
5
You have lived on earth in luxury and pleasure; you have fattened your hearts for the day of slaughter.
6
You have condemned; you have murdered the righteous one; he offers you non resistance.
The witness we give others with the way we live is important. If people sin because they are following our example, then we are at least partially responsible for their sin. Does this sound a bit harsh to you? I hope you can see that it is true as this will be good motivation for us to live good and holy lives. It is not an easy thing to be a Christian in both word and deed; however, the rewards are worth it — eternal life with God in heaven. The alternative to this is not at all comforting.
38
At that time, John said to him, "Teacher, we saw someone driving out demons in your name, and we tried to prevent him because he does not follow us."
39
Jesus replied, "Do not prevent him. There is no one who performs a mighty deed in my name who can at the same time speak ill of me.
40
For whoever is not against us is for us.
41
Anyone who gives you a cup of water to drink because you belong to Christ, amen, I say to you, will surely not lose his reward.
42
"Whoever causes one of these little ones who believe [in me] to sin, it would be better for him if a great millstone were put around his neck and he were thrown into the sea.
43
If your hand causes you to sin, cut it off. It is better for you to enter into life maimed than with two hands to go into Gehenna, into the unquenchable fire.
[44] 44 45
And if your foot causes you to sin, cut it off. It is better for you to enter into life crippled than with two feet to be thrown into Gehenna.
[46] 46 47
And if your eye causes you to sin, pluck it out. Better for you to enter into the kingdom of God with one eye than with two eyes to be thrown into Gehenna,
48
where 'their worm does not die, and the fire is not quenched.'"
think:
It is our obedience to God's will that will determine whether or not we receive the gift of eternal life.
_________________________________________________________

God's special verse/thought for me today________________
_________________________________________________________

T O D A Y ' S BLESSING LIST
Thank You Lord for:
____________________________________
_______________________________________________________
READ THE BIBLE IN ONE YEAR Wisdom 16-19
Things to be grateful for from the past week
________________________________________________________________
________________________________________________________________
_________________________________________________________________
Things to ask God for in the coming week
________________________________________________________________
_________________________________________________________________
________________________________________________________________
Most important word God told me this week
________________________________________________________________
________________________________________________________________
________________________________________________________________
do not be A source oF temPtAtion
I fear for the people who are in the drug trade. I fear for the pimps and people who profit from prostitution and other sinful practices. I fear for those who freely choose to participate in the rings of corruption that dominate the economies and political spheres of many countries around the globe. I fear for their salvation precisely because today's Gospel tells us in no uncertain terms that they would be better off thrown into a lake with a millstone tied to their neck. Have you ever tried to lift a millstone? If you want to avoid having a hernia, then do not even attempt to do it.
Temptation is something we usually talk about in terms of other people being sources of it. Today the tables are overturned and we are asked to examine our selves whether or not we are sources of temptation for others. If we are, then morally speaking we are partially responsible for their sins should they fall into the temptation we have opened. This may at first seem a little harsh but if we think about it, most, if not all, of the examples I gave above are of the powerful and rich people being the source of temptation to powerless, needy or poor people. If that is the case, then double so is the share of fault for the tempter.
Jesus does not mess around with social or moral niceties when He challenges us. He puts His cards on the table, so to speak, and lets us assess the situation from there. We can try to argue with the words He uses, but they are usually immune to misinterpretation because He speaks frankly and without any personal guilt for what He says. He is sinless and so He has nothing to hide by clever words or veiled meanings. It is time for us to be honest with ourselves and not compromise the truth. We are talking about eternal life here. Life with or without God in eternity is the consequence of our actions. This is not a matter of little consequence.
Fr. Steve Tynan, MGL
How clean is my life of the corruption of sin? What practices am I involved in that I should remove from my life?
Holy Spirit, give me the strength and the courage to live a life of truth, a life without corruption and sin so that I can grow in holiness and be a good witnessto others.
St. Vincent de Paul, Priest, pray for us.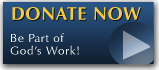 The FEAST is one of the happiest places on earth.

Click Here to find a Feast near you!
KERYGMA TV! is BACK
KERYGMA TV is on a new time slot and new channel Sundays 8 a.m. at IBC 13
Need Counseling? No Landline?
Now, you can use your mobile phone to call a friend for counseling at 09228407031. Or you may call our landlines 7266728, 7264709, 7259999 Mon-Fri 24-hrs, Sat 6am-5pm, Sun 6am-10am
BO BLOGS!
Go to Bo's Official Site and read his almost daily blog! Its not news, but thoughts and musings of Bo Sanchez. Get to know Bo in a more personal way --and find out what it means to live the life of a preacher. You get to enrich your faith as well.
DONATION
Remember to always donate your "first fruits"-not the last. Click on the "Donation" Box under the members menu - and you'll even see links to the nearest branches of the Banks where you can deposit.