READINGS for 2009-09-26
"Pay attention to what I am telling you." – Luke 9:44a
My ex-girlfriend used to say I have A.D.H.D (Attention-Deficit Hyper-Activity Disorder). She'd say this mainly because I can hardly stay still and I usually get bored easily.
Sometimes when my mom is asking me to do something, my mind starts to wander off. I hear her voice but I'm not really listening. By the time she's finished, she'll ask if I heard her. That's when I realize she's already called my name five or six times! Then I'd have to ask her to repeat her instructions.
I wonder how many times I've dealt with God's instruction in the same way. He's given me clear guidelines on how to live, how to treat others, how to be happy and fulfilled. Yet, I seem to often let important details slip by because I'm not paying attention, I'm "busy" or simply not willing to go through the sacrifice it entails.
Thank God He's willing to repeat the instructions when I miss out on them. In fact, He's made them readily available through His Word.
Now that I think about it, I'd rather make a mistake while trying my best rather than because I wasn't paying close attention
George Gabriel
What distracts you from receiving His instruction? What keeps you from following it?
Lord, Your Word is a lamp unto my feet and a light unto my path.
Zechariah assures the people that God is with them and that His 'presence' will return on the finishing of the Temple. This 'presence' seems to have been understood in a somewhat similar sense that we Catholics speak of the sacramental presence of Jesus in the Eucharist. Perhaps it is a foretaste of this? In any case, perhaps we can be encouraged to try to spend a little more time praying before the Blessed Sacrament given that this Real Presence of Jesus is such a great gift to us. What a pity it would be if we never took the time or made the effort to visit Jesus in the numerous Blessed Sacrament chapels or churches at our disposal.
5
I, Zechariah, I raised my eyes and looked: there was a man with a measuring line in his hand.
6
"Where are you going?" I asked. "To measure Jerusalem," he answered; "to see how great is its width and how great its length."
7
Then the angel who spoke with me advanced, and another angel came out to meet him,
8
and said to him, "Run, tell this to that young man: People will live in Jerusalem as though in open country, because of the multitude of men and beasts in her midst.
9
But I will be for her an encircling wall of fire, says the LORD, and I will be the glory in her midst."
14
Sing and rejoice, O daughter Zion! See, I am coming to dwell among you, says the LORD.
15
Many nations shall join themselves to the LORD on that day, and they shall be his people, and he will dwell among you, and you shall know that the LORD of hosts has sent me to you.
Jeremiah 31:10. 11-12ab. 13
R: The Lord will guard us as a shepherd guards his flock.
10
Hear the word of the LORD, O nations, proclaim it on distant isles, and say: He who scattered Israel, now gathers them together, he guards them as a shepherd his flock.
(R)
11
The LORD shall ransom Jacob, he shall redeem him from the hand of his conqueror.
12
Shouting, they shall mount the heights of Zion, they shall come streaming to the LORD's blessings.
(R)
13
Then the virgins shall make merry and dance, and young men and old as well. I will turn their mourning into joy, I will console and gladden them after their sorrows.
(R)
The disciples were reluctant to explore the idea that Jesus was going to suffer. Does this sound familiar to you? I wonder how many of us are eager to embrace suffering and all that it means for our ministry? Suffering per se is not a good thing. However, through His power and love, God can transform even a situation enshrouded with suffering into something that brings about good and blessing for those involved. Only through faith are we able to believe this as our feelings and emotions will not allow us to believe this on their own.
43
While they were all amazed at his every deed, he said to his disciples,
44
"Pay attention to what I am telling you. The Son of Man is to be handed over to men."
45
But they did not understand this saying; its meaning was hidden from them so that they should not understand it, and they were afraid to ask him about this saying.
think:
Suffering per se is not a good thing. However, through God's power and love, it can be transformed into something that brings about good and blessing for those involved.
_________________________________________________________

God's special verse/thought for me today________________
_________________________________________________________

T O D A Y ' S BLESSING LIST
Thank You Lord for:
____________________________________
_______________________________________________________
READ THE BIBLE IN ONE YEAR Luke 21-24
There may be times in our lives when we feel that God is distant, but in faith, we know that God is never distant. It is just that for some reasons, our experience of Him is such. Many of the Prophets of the Old Testament suffered greatly for their role as prophets as they brought unwelcome messages to the people from God. Today's message from Zechariah is one of consolation and promise. Such visions and promises gave hope to the People of Israel in their darkest and most difficult hours of exile.
But with promises and blessings comes the responsibility to be faithful to them. As Christians, we have received the greatest promise of all — the forgiveness of our sins (a reality) and the promise of eternal life (a work in progress). The challenge we face is one of faithfulness to both the promise of eternal life and the reality of the forgiveness of our sins. The only valid response is a life of holiness and discipleship. Nothing less than this is acceptable. This means that we have to choose whether or not we will allow the world to influence our decisions or if we will truly place our lives under the guidance and direction of the grace of God in the person of the Holy Spirit.
Jesus reminds us that to follow Him will not be an easy task and it will involve suffering. However, with the promise of the cross comes the promise of the resurrection! Jesus does not want us to be His disciples with only a half-baked understanding of what it will mean for us. Like any master or mentor, it is important that He knows whether we will be committed to the goal even in adverse circumstances.
This is the way of discipleship according to the New Testament. We should give no time for the proclamation of the Gospel that portrays discipleship as something easy and always blessed with good things; we must recognize that we will have a fair share of hardships and difficulties as well.
Fr. Steve Tynan, MGL
What was the last hardship I endured for the sake of my faith in Jesus? How was I able to pull through it? Does this give me confidence for the next time?
Holy Spirit, strengthen my resolve to continue as a disciple of Jesus and allow me to have the grace necessary o respond generously to all His calls and commands.
Sts. Cosmos and Damian, Martyrs, pray for us.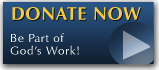 The FEAST is one of the happiest places on earth.

Click Here to find a Feast near you!
KERYGMA TV! is BACK
KERYGMA TV is on a new time slot and new channel Sundays 8 a.m. at IBC 13
Need Counseling? No Landline?
Now, you can use your mobile phone to call a friend for counseling at 09228407031. Or you may call our landlines 7266728, 7264709, 7259999 Mon-Fri 24-hrs, Sat 6am-5pm, Sun 6am-10am
BO BLOGS!
Go to Bo's Official Site and read his almost daily blog! Its not news, but thoughts and musings of Bo Sanchez. Get to know Bo in a more personal way --and find out what it means to live the life of a preacher. You get to enrich your faith as well.
DONATION
Remember to always donate your "first fruits"-not the last. Click on the "Donation" Box under the members menu - and you'll even see links to the nearest branches of the Banks where you can deposit.