READINGS for 2009-09-24
THE CoNSEQuENCE of RASH BEHAVIoR
Thus says the Lord of hosts: Consider your ways! – Haggai 1:7
My co-leaders and I were scheduled to attend an affair so the company van was reserved for us. But my supervisor's colleague was in the front seat when the van arrived to pick us up. He asked if he could be dropped at his destination 30 minutes away.
Since our destination was only 15 minutes away and there were two members in the group who had cars, I decided to let him take the van while our group used the cars. A company driver who learned about the incident reported it to my supervisor who quickly confronted his colleague and accused him of taking the van from us. Naturally, the latter denied it. Consequently, they had a fight.
Only after the squabble did my supervisor ask me what happened. I told him what transpired but it was too late. By then, the damage had been done.
If we do not consider our ways, if we do not carefully examine our behavior, if we do not act with prudence, we can dent relationships and even cause others to sin.
Cristy Galang
Am I inclined to act impulsively? Do I need help to learn to be more deliberate in my ways?
Examine me, Lord, and bring to my awareness the areas that I need to change. Help me to live a righteous life. Amen.
Haggai is somewhat incensed at the lack of concern and commitment that those returned from exile have in rebuilding the Temple of God. They are building mansions for themselves while God's house is in ruins. Can't they see that they are only placing their trust in the world and not God and thus are headed for disaster? There is nothing wrong with living in good accommodation, but not when it comes at the exclusion of our responsibilities to care for the needs of the Church.
1
On the first day of the sixth month in the second year of King Darius, the word of the LORD came through the prophet Haggai to the governor of Judah, Zerubbabel, son of Shealtiel, and to the high priest Joshua, son of Jehozadak:
2
Thus says the LORD of hosts: This people says: "Not now has the time come to rebuild the house of the LORD."
3
(Then this word of the LORD came through Haggai, the prophet:)
4
Is it time for you to dwell in your own paneled houses, while this house lies in ruins?
5
Now thus says the LORD of hosts: Consider your ways!
6
You have sown much, but have brought in little; you have eaten, but have not been satisfied; you have drunk, but have not been exhilarated; have clothed yourselves, but not been warmed; and he who earned wages earned them for a bag with holes in it.
7
Thus says the LORD of hosts: Consider your ways!
8
Go up into the hill country; bring timber, and build the house that I may take pleasure in it and receive my glory, says the LORD.
Psalm 149:1b-2. 3-4. 5-6a and 9b
R: The Lord takes delight in his people.
1
Sing to the LORD a new song of praise in the assembly of the faithful.
2
Let Israel be glad in their maker, let the children of Zion rejoice in their king.
(R)
3
Let them praise his name in the festive dance, let them sing praise to him with timbrel and harp.
4
For the LORD loves his people, and he adorns the lowly with victory.
(R)
5
Let the faithful exult in glory; let them sing for joy upon their couches;
6
let the high praises of God be in their throats.
9
This is the glory of all his faithful. Alleluia.
(R)
Herod is truly clueless as to the ways of God. At best he is a superstitious fool who is beholden to the thoughts and judgments of men; at worst, he is downright evil, especially considering the way in which he had John the Baptist beheaded. Religion can be used by people to further their own ambitions and wealth. It is important that we seek God for the right reasons because if we are not motivated well, we will easily be led astray by sin and worldly temptations.
7
Herod the tetrarch heard about all that was happening, and he was greatly perplexed because some were saying, "John has been raised from the dead";
8
others were saying, "Elijah has appeared"; still others, "One of the ancient prophets has arisen."
9
But Herod said, "John I beheaded. Who then is this about whom I hear such things?" And he kept trying to see him.
It is important that we seek God for the right reasons because if we are not motivated well, we will easily be led astray by sin and worldly temptations.
_________________________________________________________

God's special verse/thought for me today________________
_________________________________________________________

T O D A Y ' S BLESSING LIST
Thank You Lord for:
____________________________________
_______________________________________________________
READ THE BIBLE IN ONE YEAR Wisdom 5-8
understAnding the grAce oF god
Trying to understand and even read the grace of God is a lifetime work. It is not just that God is a little mysterious; the reality is that His grace is a far more mysterious reality. It rarely works the same way a second time as God directs His attention to each of our individual situations. Perhaps we can even admit that it is a good thing that we cannot fully understand it because we would then be more tempted to manipulate it according to our will. The most important lesson we can learn regarding grace is to 'run with it.' It is never productive to work against God's grace. In the Gospel, Herod is confused by what he hears about Jesus; he wants to understand the significance of the life of this person but he is unable to comprehend it through lack of faith. Only with faith can we understand the role and work of grace. Grace is not something that the world can understand as it is not empirically or scientifically measurable. It is beyond the reach of human measurement and manipulation. We like to think we are in control of our lives — and we are in a certain sense, but the truth is that our lives are totally dependent upon the grace of God for their operation.
It is a moment of grace when we realize this and come to terms with it. It can lead us on the path of deep faith or it can lead us in the opposite direction if we insist on being the master of our own destinies rather than admit God's role. The latter is supreme arrogance but it would seem to be a growing reality in today's world. I hope it is not our tendency as it could result to emptiness to the highest degree. Each of us has a choice: we can embrace the work of the grace of God or we can reject it. This is the most important choice we will ever make. Let us not over-analyze it and its consequences but go with it and allow God to lead us in His path, not our own!
Fr. Steve Tynan, MGL
Where is my life heading — along the path to life or is it going somewhere else? Am I strong and humble enough to admit my mistakes and try to mend them?
Holy Spirit, without the power of Your grace at work in me, I am nothing: I have no real and lasting reason to live; I have no real purpose in my life. Help me to allow
Your will to give my life both meaning and purpose.
St. Rupert, Abbot, pray for us.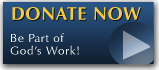 The FEAST is one of the happiest places on earth.

Click Here to find a Feast near you!
KERYGMA TV! is BACK
KERYGMA TV is on a new time slot and new channel Sundays 8 a.m. at IBC 13
Need Counseling? No Landline?
Now, you can use your mobile phone to call a friend for counseling at 09228407031. Or you may call our landlines 7266728, 7264709, 7259999 Mon-Fri 24-hrs, Sat 6am-5pm, Sun 6am-10am
BO BLOGS!
Go to Bo's Official Site and read his almost daily blog! Its not news, but thoughts and musings of Bo Sanchez. Get to know Bo in a more personal way --and find out what it means to live the life of a preacher. You get to enrich your faith as well.
DONATION
Remember to always donate your "first fruits"-not the last. Click on the "Donation" Box under the members menu - and you'll even see links to the nearest branches of the Banks where you can deposit.