READINGS for 2009-09-21
Feast of St. Matthew, Apostle
While he was at table in his house, many tax collectors and sinners came and sat with Jesus and his disciples. – Matthew 9:10
In our
barkada,
she was the most difficult to be with. Don't get me wrong. I enjoyed her company. I had great respect for her and her opinions. She was wise and we learned a lot from her. It's just that she was much more fussy than the others.
When she didn't like something, she wouldn't hesitate to make it known. When a waiter serving her at a restaurant made a mistake, she'd call him down. When you expressed an opinion that didn't sit well with her, she'd immediately correct you. She was fun to be with but, often, I felt like I was walking on eggshells rather than chilling out with friends. It could get tiring just being with her. It must have been a lot different with Jesus. Despite His holiness, the worst of sinners were attracted to His presence. They must have felt no judgment or condemnation when they were with Him. I'm sure He didn't tell them acerbically how corrupt and perverted they were. Otherwise, who'd want to eat with Him?
Jesus was refreshing company to souls that were tired and weary of sin. That's why we can always run to Him even when we're at our worst.
Rissa Singson-Kawpeng
When you're in sin, do you run away from Jesus in shame? Or do you boldly run into His forgiving embrace?
Lord, sin is tiring. I turn to You to free me, heal me and refresh my soul.
When we celebrate the life of one of the four Evangelists or Gospel writers, I believe we should give thanks to the testimony to Jesus' life they have left us. The Gospels form the basic foundational source for the kerygma of the Christian faith. Without them, it would be very difficult to know what it means to be a disciple of Jesus. Matthew's Gospel invites us to reflect upon the life of Jesus in the light of many parables and teaching discourses. As we read through His Gospel from time to time, let us try to enter more deeply into the formation it can bring to our lives.
1
Brothers and sisters: I, then, a prisoner for the Lord, urge you to live in a manner worthy of the call you have received,
2
with all humility and gentleness, with patience, bearing with one another through love,
3
striving to preserve the unity of the spirit through the bond of peace:
4
one body and one Spirit, as you were also called to the one hope of your call;
5
one Lord, one faith, one baptism;
6
one God and Father of all, who is over all and through all and in all.
7
But grace was given to each of us according to the measure of Christ's gift.
11
And he gave some as Apostles, others as prophets, others as evangelists, others as pastors and teachers,
12
to equip the holy ones for the work of ministry, for building up the body of Christ,
13
until we all attain to the unity of faith and knowledge of the Son of God, to mature manhood, to the extent of the full stature of Christ.
R: Their message goes out through all the earth.
1 [2]
The heavens declare the glory of God, and the firmament proclaims his handiwork.
2 [3]
Day pours out the word to day, and night to night imparts knowledge.
(R)
3 [4]
Not a word nor a discourse whose voice is not heard;
4 [5]
through all the earth their voice resounds, and to the ends of the world, their message.
(R)
Matthew was a tax collector. This was not a very honorable job in Jesus' time because it meant you were employed by the Romans (an occupying power) to levy taxes against your own people. Nobody really liked tax collectors yet Jesus called Matthew (sometimes referred to as Levi) to be one of His disciples. This tells us that what has transpired in one's past doesn't matter, God still loves us and calls us to follow Him. What matters is how we respond to His call and whether or not we open our hearts to conversion.
9
As Jesus passed by, he saw a man named Matthew sitting at the customs post. He said to him, "Follow me." And he got up and followed him.
10
While he was at table in his house, many tax collectors and sinners came and sat with Jesus and his disciples.
11
The Pharisees saw this and said to his disciples, "Why does your teacher eat with tax collectors and sinners?"
12
He heard this and said, "Those who are well do not need a physician, but the sick do.
13
Go and learn the meaning of the words, 'I desire mercy, not sacrifice.' I did not come to call the righteous but sinners."
think:
What transpired in your past does not matter. God still loves you and calls you to follow Him.
_________________________________________________________

God's special verse/thought for me today________________
_________________________________________________________

T O D A Y ' S BLESSING LIST
Thank You Lord for:
____________________________________
_______________________________________________________
READ THE BIBLE IN ONE YEAR Songs 1-4
Feast of St. Matthew, Apostle
God does not have favorites. All of us have a place in His heart. It is important that we believe this or there is no way that we can understand the fact that God calls sinners, even terrible sinners, to follow Him and become His disciples. As sinners, we should be eternally grateful for the mercy of God.
The heart of God is laid open before us when we consider the depths to which His mercy runs. There is no sin that is beyond His forgiveness, and Matthew knows this as well as anyone. As tax collector, His fellow Jews would have virulently despised him and one would be forced to wonder how effective an instrument of evangelization he could ever be. Yet Jesus chooses him to be one of the first apostles and preachers of the faith. There is a lesson for us all in this: that there is no problem, difficulty or sin that God cannot overcome if we are willing to give Him the room to act in our lives. Once we give God the go signal, He can accomplish almost anything. And I've been privileged to watch this happen in the lives of people on a number of different occasions. The grace of God is worth celebrating as it can bring about wonders that will stretch the ability of our imagination.
The critical response Matthew made was to get up and follow Jesus, indicating that he wanted to leave behind his old life and take on the new one to which God was calling him. Sometimes physical movement is symbolic of the grace of the Spirit and we should never underestimate the power of such symbolism in our lives, both for ourselves and those who witness it. For example, the relocation of Abraham from a life of comfort and ease to the unknown only serves to emphasize the extraordinary nature of both the faith of Abraham and the grace of God. There are numerous examples of this in the Scriptures. Perhaps it would be a useful task to try and think of some of the others. I will leave that to you!
Fr. Steve Tynan, MGL
Are there things in my life I need to get up and walk away from because they are not consonant with the truths of the Gospel? Why am I not doing this right now?
Jesus, You became incarnate in the world to physically demonstrate Your solidarity with the human condition. Help me to never forget this
and to never stop thanking You for Your commitment to me.
St. Matthew, Apostle and Evangelist, pray for us.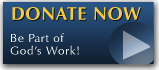 The FEAST is one of the happiest places on earth.

Click Here to find a Feast near you!
KERYGMA TV! is BACK
KERYGMA TV is on a new time slot and new channel Sundays 8 a.m. at IBC 13
Need Counseling? No Landline?
Now, you can use your mobile phone to call a friend for counseling at 09228407031. Or you may call our landlines 7266728, 7264709, 7259999 Mon-Fri 24-hrs, Sat 6am-5pm, Sun 6am-10am
BO BLOGS!
Go to Bo's Official Site and read his almost daily blog! Its not news, but thoughts and musings of Bo Sanchez. Get to know Bo in a more personal way --and find out what it means to live the life of a preacher. You get to enrich your faith as well.
DONATION
Remember to always donate your "first fruits"-not the last. Click on the "Donation" Box under the members menu - and you'll even see links to the nearest branches of the Banks where you can deposit.