READINGS for 2009-09-20
"The Son of Man is to be handed over to men and they will kill him"… But they did not understand. – Mark 9:31-32
"I told you three times already. It's even written on the board. Why did you not do as you were told?" Those are my bewildered words to my students who do not follow test instructions. I ask myself why they'd do a different thing even if all the directions were clear. And then it came to me that these students were those who were never in class even if they were present. They were not interested in the subject. They thought they had better things to do than to be in my class.
I wonder why the disciples never understood Jesus' proclamation of His death. Surely, they were interested in Jesus. If not, they wouldn't have given up many things to be His followers.
So what was the reason for their confusion? Fear. They knew that when Jesus' prophecy comes true they'd be a part of His suffering.
Fear does that to us. Even if the truth is everywhere, fear blocks us from it. When Jesus prophesied about His death, He always said it with great faith. He knew that in the midst of fear, faith would triumph.
I believe that the disciples learned this afterwards, which is why we have the Church today
.
Arun Gogna
Is your faith greater than your fear?
Jesus, In the midst of my fears I entrust myself to Your loving embrace.
There is little doubt that our faith will be put to the test. Are we up to it? I do not know — only time will tell. What we should be doing is to prepare ourselves for the time when it comes. The old Boy Scout motto comes to mind here, and it is a good one to remember, "Be prepared!" If we are wise and serious about our faith we will prepare ourselves for the time of testing so that when it comes it will be easier for us to persevere and maintain our faith.
12
The wicked say: Let us beset the just one, because he is obnoxious to us; he sets himself against our doings, reproaches us for transgressions of the law and charges us with violations of our training.
17
Let us see whether his words be true; let us find out what will happen to him.
18
For if the just one be the son of God, he will defend him and deliver him from the hand of his foes.
19
With revilement and torture let us put him to the test that we may have proof of his gentleness and try his patience.
20
Let us condemn him to a shameful death; for according to his own words, God will take care of him.
Psalm 54:3-4. 5. 6. 8 (6b)
R: The Lord upholds my life.
1 [3]
O God, by your name save me, and by your might defend my cause.
2 [4]
O God, hear my prayer; hearken to the words of my mouth.
(R)
3 [5]
For the haughty have risen up against me, the ruthless seek my life; they set not God before their eyes.
(R)
4 [6]
Behold, God is my helper; the Lord sustains my life.
6 [8]
Freely will I offer you sacrifice. I will praise your name, O LORD, for its goodness.
(R)
The best and most effective antidote to both ambition and jealousy is surrender to the will of God. So much suffering would be avoided if people were content to live according to the will of God — simply and obediently. Jealousy is about the most useless of all human emotions as nothing good can come of it. Ambition is good only if it is in submission to God and the reality of our giftedness. If not, we can spend a lot of time and energy chasing dreams that will never come to be, and even if they do, fail to satisfy us.
16
Beloved: Where jealousy and selfish ambition exist, there is disorder and every foul practice.
17
But the wisdom from above is first of all pure, then peaceable, gentle, compliant, full of mercy and good fruits, without inconstancy or insincerity.
18
And the fruit of righteousness is sown in peace for those who cultivate peace.
4:
1
Where do the wars and where do the conflicts among you come from? Is it not from your passions that make war within your members?
2
You covet but do not possess. You kill and envy but you cannot obtain; you fight and wage war. You do not possess because you do not ask.
3
You ask but do not receive, because you ask wrongly, to spend it on your passions.
Jesus lets His disciples know that He is going to suffer and die a second time. Perhaps this is because he noticed they did not understand His first prophecy? Anyway, there will be yet another one a little later. Jesus clearly had at least a basic understanding of where His ministry would end. We immediately think of His passion and death, but we need to remember that He also rose from the dead and it is this fact that gives new meaning to everything that precedes it. The resurrection of Jesus is the interpretative tool we must use to make sense of His life, and ultimately our own as well!
30
Jesus and his disciples left from there and began a journey through Galilee, but he did not wish anyone to know about it.
31
He was teaching his disciples and telling them, "The Son of Man is to be handed over to men and they will kill him, and three days after his death he will rise."
32
But they did not understand the saying, and they were afraid to question him.
33
They came to Capernaum and, once inside the house, he began to ask them, "What were you arguing about on the way?"
34
But they remained silent. They had been discussing among themselves on the way who was the greatest.
35
Then he sat down, called the Twelve, and said to them, "If anyone wishes to be first, he shall be the last of all and the servant of all."
36
Taking a child he placed it in their midst, and putting his arms around it he said to them,
37
"Whoever receives one child such as this in my name, receives me; and whoever receives me, receives not me but the one who sent me."
think:
The resurrection of Jesus is the interpretative tool we must use to make sense of His life, and ultimately our own as well.
_________________________________________________________

God's special verse/thought for me today________________
_________________________________________________________

T O D A Y ' S BLESSING LIST
Thank You Lord for:
____________________________________
_______________________________________________________
READ THE BIBLE IN ONE YEAR Ecclesiastes 9-12
do you AsPire to greAtness?
I think the above question confronts each of us at least once in our lifetime. I also think there is at least one time in our lives when the answer to that question is "Yes." It is then that we have to begin to look deep within and discover what sort of stuff we are made of. Greatness does not just happen to a person. When you meet a great person, you are not left with any doubt whether or not they are great. If there is a question about them or on your own desire for greatness, it centers around whether or not we have understood what true greatness is.
If someone aspires for personal greatness for their own gain, then they have failed even before they have set out upon the task to achieve their goal. If a person aspires to greatness motivated by a desire to serve others, there is some hope that it
might eventually be attained. I wonder about the choices that set people like Mother Teresa of Calcutta, St. Maximilian Kolbe, St. Paul of Tarsus and St. Therese of Lisieux on their life's paths. I ask myself if I can discover what the choice was and whether or not I would have the courage to make the same choice. If not, then greatness is obviously not for me. But if so, then perhaps there is hope provided I am willing to put that supposition to the test, time and again, when opportunities arise.
Jesus tells us that greatness resides in our capacity to forget ourselves and put others' welfare before us. He tells us that greatness resides in our willingness to serve and not to be served. Greatness can come to us from on high through a gift or a talent but it will very quickly turn to self-absorption and self-destruction unless we turn it towards the service of others. I do not believe a wise person desires the greatness which we speak about except in the context of faith and love of God — for if this reward is not at the heart of greatness, what other possible motivation could there be?
Fr. Steve Tynan, MGL
Am I willing to put other people's needs and desires before my own? Am I willing to serve? Am I willing to reject the call of the world and replace it with the call of the Kingdom of God?
Holy Spirit, the world needs great people who can be sources of inspiration to the multitudes. Raise up saints in our time and give them the
grace to lay down their lives in the service of others.
St. Andrew Kim Taegon, Priest and Martyr, pray for us.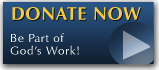 The FEAST is one of the happiest places on earth.

Click Here to find a Feast near you!
KERYGMA TV! is BACK
KERYGMA TV is on a new time slot and new channel Sundays 8 a.m. at IBC 13
Need Counseling? No Landline?
Now, you can use your mobile phone to call a friend for counseling at 09228407031. Or you may call our landlines 7266728, 7264709, 7259999 Mon-Fri 24-hrs, Sat 6am-5pm, Sun 6am-10am
BO BLOGS!
Go to Bo's Official Site and read his almost daily blog! Its not news, but thoughts and musings of Bo Sanchez. Get to know Bo in a more personal way --and find out what it means to live the life of a preacher. You get to enrich your faith as well.
DONATION
Remember to always donate your "first fruits"-not the last. Click on the "Donation" Box under the members menu - and you'll even see links to the nearest branches of the Banks where you can deposit.