READINGS for 2009-09-19
"They may look and not see, and hear but not understand." – Luke 8:10
It annoys me whenever I talk to someone and he looks like he's listening intently, only to hear him say later, "I'm sorry, what were you saying again? I got distracted and I was not really paying much attention."
But many times, that's how we are with God.
Our faith is put into practice when we live out the teachings of Christ. Problem is, many of us go to church without really knowing and understanding what our faith is about. We often get involved in various community services and church activities but we lack knowledge and proper understanding of the doctrines of the Church. This is one of the reasons why we get easily swayed and begin to doubt our faith.
God is challenging us today: it's not how often we go to church but how we understand its teachings and live it out.
Jane Gonzales
Do we take time out to learn more about our faith so we may be ready to defend it anytime it is put to the test?
Heavenly Father, create in me a real hunger for Your truth that I may continue to learn more about You each and every day. Amen.
This partial description of the glory of God ought to be enough to convince us that Jesus and all that comes with being His disciple is the most important thing for us. We can set our hearts and lives to achieve all sorts of things, but if they do not include God as our ultimate end and goal in life, they will eventually come to nothing and fail to fulfill us. We should pray daily for the grace to realize this truth and to live our lives according to it.
13
Beloved I charge you before God, who gives life to all things, and before Christ Jesus, who gave testimony under Pontius Pilate for the noble confession,
14
to keep the commandment without stain or reproach until the appearance of our Lord Jesus Christ
15
that the blessed and only ruler will make manifest at the proper time, the King of kings and Lord of lords,
16
who alone has immortality, who dwells in unapproachable light, and whom no human being has seen or can see. To him be honor and eternal power. Amen.
R: Come with joy into the presence of the Lord.
1
Sing joyfully to the LORD, all you lands;
2
serve the LORD with gladness; come before him with joyful song.
(R)
3
Know that
the LORD is God; he made us, his we are; his people, the flock he tends.
(R)
4
Enter his gates with thanksgiving, his courts with praise; give thanks to him; bless his name.
(R)
5
For he is good the LORD, whose kindness endures forever, and his faithfulness, to all generations.
(R)
Each of us has heard the Gospel, and thus, has to respond to what we have heard. Today's parable outlines for us a range of different responses upon which to reflect. I think that if we are honest with ourselves, we will discover a little bit of each of the examples in us. The challenge, then, is to turn around the negative aspects so that they have little or no effect in our lives and that we grow in the fruitfulness of our faith response. This is a life-long challenge that we face.
4
When a large crowd gathered, with people from one town after another journeying to him, he spoke in a parable.
5
"A sower went out to sow his seed. And as he sowed, some seed fell on the path and was trampled, and the birds of the sky ate it up.
6
Some seed fell on rocky ground, and when it grew, it withered for lack of moisture.
7
Some seed fell among thorns, and the thorns grew with it and choked it.
8
And some seed fell on good soil, and when it grew, it produced fruit a hundredfold." After saying this, he called out, "Whoever has ears to hear ought to hear."
9
Then his disciples asked him what the meaning of this parable might be.
10
He answered, "Knowledge of the mysteries of the kingdom of God has been granted to you; but to the rest, they are made known through parables so that 'they may look but not see, and hear but not understand.'
11
"This is the meaning of the parable. The seed is the word of God.
12
Those on the path are the ones who have heard, but the devil comes and takes away the word from their hearts that they may not believe and be saved.
13
Those on rocky ground are the ones who, when they hear, receive the word with joy, but they have no root; they believe only for a time and fall away in time of trial.
14
As for the seed that fell among thorns, they are the ones who have heard, but as they go along, they are choked by the anxieties and riches and pleasures of life, and they fail to produce mature fruit.
15
But as for the seed that fell on rich soil, they are the ones who, when they have heard the word, embrace it with a generous and good heart, and bear fruit through perseverance."
think
:
There is in each of us the rocky ground, thorns and good soil spoken of in the Gospel. How can you become a completely good soil?
_________________________________________________________

God's special verse/thought for me today________________
_________________________________________________________

T O D A Y ' S BLESSING LIST
Thank You Lord for:
____________________________________
_______________________________________________________
READ THE BIBLE IN ONE YEAR Ecclesiastes 5-8
It is not an easy thing to grow in understanding. We hear Jesus telling us in the Gospel that there are many people who hear the word of God but do not understand it. This is a challenge for us. We cannot allow ourselves to be satisfied with just hearing the word of God; we need to find ways to understand it if we are going to live it to the full.
We live in a world where people tend to take the path of least resistance. If there is an easy and a hard way to do something, we will tend to choose the easy way even if it may not be the most rewarding and complete. The upshot of this is that we often accomplish the task given to us, but we have not really assimilated the message or teaching associated with what we have done. Sometimes the shortcuts we take are not the best choices because they do not allow us to learn the lessons that may be necessary for us later in life.
Expediency is not always the best policy. Yes, there are times when we need to make decisions along these lines but there are times when we should not. For example, I remember learning how to do long division in school math classes. It was a boring and tedious task but now I can do any sort of division math without the need for a calculator. Sometimes it is quicker to do the math in my head than to use a calculator. This is especially the case when one knows numbers well enough to know how to manipulate them more easily. However, such knowledge can only come through a thorough grounding in the basics of mathematics.
The Christian life has basic elements that we need to be faithful to no matter how superfluous we may think they are. There are things that will always remain non-negotiable and this is right and true. Let us pray that we will always have the gift of understanding and knowing the central aspects of our faith so that we will not be led astray by the temptations of the world.
Fr. Steve Tynan, MGL
Am I the sort of person who is always looking for shortcuts in the task at hand?
Father, You call us to be faithful to Your will and the teachings of the Church. Help me to be committed to these basics so that I will not stray far from Your will.
St. Januarius, Bishop and Martyr, pray for us.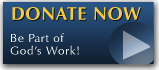 The FEAST is one of the happiest places on earth.

Click Here to find a Feast near you!
KERYGMA TV! is BACK
KERYGMA TV is on a new time slot and new channel Sundays 8 a.m. at IBC 13
Need Counseling? No Landline?
Now, you can use your mobile phone to call a friend for counseling at 09228407031. Or you may call our landlines 7266728, 7264709, 7259999 Mon-Fri 24-hrs, Sat 6am-5pm, Sun 6am-10am
BO BLOGS!
Go to Bo's Official Site and read his almost daily blog! Its not news, but thoughts and musings of Bo Sanchez. Get to know Bo in a more personal way --and find out what it means to live the life of a preacher. You get to enrich your faith as well.
DONATION
Remember to always donate your "first fruits"-not the last. Click on the "Donation" Box under the members menu - and you'll even see links to the nearest branches of the Banks where you can deposit.