READINGS for 2009-09-17
Watch your life and doctrine closely. – 1 Timothy 4:16
My husband sat on a bench, waiting a tad impatiently for the parish office to open after their lunch break. He needed to buy a Mass card for a friend's dad who just passed away.
A man in plain clothes sat next to him, exchanging idle chitchat with the security guards while puffing on his cigarette.
Somebody called out, "It's about to start!" and the man put out his cigarette, smiled at my husband and said, "
Kasalan ngayon. Sa susunod sakalan na!"
("Today's wedding is tomorrow's strangulation.")
Then he donned his priest's robe to officiate the wedding. My husband couldn't help but be turned off by that display of inappropriate wisdom from a man of God!
Meeting such people can sometimes dampen our fervor and weaken our faith. But wait! Priests aren't the only ones put under the spotlight. As devout Christians, we're all expected to outperform other people in terms of holiness, generosity, humility and charity. After all, we are all striving to transform into the image of our leader, Jesus Christ.
So watch what you say and do, in case you might make others think less of the God that you profess to imitate and obey.
Cecil Lim
If others look at you to get a glimpse of Jesus, what kind of God would they see?
Lord, may all I say and do lead people closer to You.
When it comes to the Kingdom of God, what matters is His will and not how old we are or our level of education. God has continued to call the least likely of people to play key roles in establishing His Kingdom here on earth. We can be sure that God has a role for us to play; discovering what it is must be one of the goals of our lives.
12
Beloved: Let no one have contempt for your youth, but set an example for those who believe, in speech, conduct, love, faith, and purity.
13
Until I arrive, attend to the reading, exhortation, and teaching.
14
Do not neglect the gift you have, which was conferred on you through the prophetic word with the imposition of hands of the presbyterate.
15
Be diligent in these matters, be absorbed in them, so that your progress may be evident to everyone.
16
Attend to yourself and to your teaching; persevere in both tasks, for by doing so you will save both yourself and those who listen to you.
R: How great are the works of the Lord!
7
The works of his hands are faithful and just; sure are all his precepts,
8
reliable forever and ever, wrought in truth and equity.
(R)
9
He has sent deliverance to his people; he has ratified his covenant forever; holy and awesome is his name.
(R)
10
The fear of the LORD is the beginning of wisdom; prudent are all who live by it. His praise endures forever.
(R)
Jesus' claim to be able to forgive sins seems to be the most scandalous aspect of His ministry. We, Christians, have no problem with this understanding because we know that He is the Son of God. The Jews cannot accept it because they did not accept that He was the Messiah, and thus, as a mere human being, He does not, nay cannot, have the authority or power to forgive sins. It all seems to depend on one's perspective. When defending our faith against untruth, let us try to remember that we may be arguing with someone who does not have the same premises that we have. In this case, it will be almost impossible to reach agreement on the issue being discussed.
36
A certain Pharisee invited him to dine with him, and he entered the Pharisee's house and reclined at table.
37
Now there was a sinful woman in the city who learned that he was at table in the house of the Pharisee. Bringing an alabaster flask of ointment,
38
she stood behind him at his feet weeping and began to bathe his feet with her tears. Then she wiped them with her hair, kissed them, and anointed them with the ointment.
39
When the Pharisee who had invited him saw this he said to himself, "If this man were a prophet, he would know who and what sort of woman this is who is touching him, that she is a sinner."
40
Jesus said to him in reply, "Simon, I have something to say to you." "Tell me, teacher," he said.
41
"Two people were in debt to a certain creditor; one owed five hundred days' wages and the other owed fifty.
42
Since they were unable to repay the debt, he forgave it for both. Which of them will love him more?"
43
Simon said in reply, "The one, I suppose, whose larger debt was forgiven." He said to him, "You have judged rightly."
44
Then he turned to the woman and said to Simon, "Do you see this woman? When I entered your house, you did not give me water for my feet, but she has bathed them with her tears and wiped them with her hair.
45
You did not give me a kiss, but she has not ceased kissing my feet since the time I entered.
46
You did not anoint my head with oil, but she anointed my feet with ointment.
47
So I tell you, her many sins have been forgiven; hence, she has shown great love. But the one to whom little is forgiven, loves little."
48
He said to her, "Your sins are forgiven."
49
The others at table said to themselves, "Who is this who even forgives sins?"
50
But he said to the woman, "Your faith has saved you; go in peace."
think
:
God has a role for us to play; discovering what it is must be one of the goals of our lives.
_________________________________________________________

God's special verse/thought for me today________________
_________________________________________________________

T O D A Y ' S BLESSING LIST
Thank You Lord for:
____________________________________
_______________________________________________________
READ THE BIBLE IN ONE YEAR Proverbs 28-31
the cAll oF Purity And holiness
There is a tendency in today's world and culture to encourage people to experiment with alternative ways of living. Some psychologists see it as a healthy thing for young people to try new experiences for themselves rather than rely on age-old wisdom. "Who do you think you are?" they say, "to dictate to another person that which is right or wrong?" Young people love hearing this as it gives them a license to do what they want, to try new experiences to broaden their minds.
Nothing, I repeat, nothing, could be further from the truth if the experiences they are talking about are sinful. It is never good to embrace sin, not even in the name of broadening one's experiences. The truth of the matter is dependent on exactly that — truth. Too bad if some people may not like the idea that there is actually moral truth that we ought to obey. This is the reality and to deny it and act otherwise is to potentially damage ourselves, sometimes very badly. Experimenting with drugs is never going to be a good thing for a person. It can only lead to more harm.
Yes, young people have to be slowly given responsibility for decisions pertaining to their lives, but not at the expense of truth or what is right. That is why God gave us our parents and the teachings of the Church — to guide us in the ways of truth and to help us to choose acts that will lead to the fulfillment of our lives, not its destruction. This is why Timothy talks of living pure and holy lives. The only way we can do this is by following the truth and living it each day. Sin will never help us to grow in purity or holiness; it always leads us in the wrong direction. The Scriptures and the teachings of the Church have a role to play in guiding us in the path of truth and thus help us choose what is right and fulfilling for us over and against all that is sinful and destructive.
Fr. Steve Tynan, MGL
Am I turned off by language such as truth, purity, holiness, right and goodness? If so, why? What do I have against these concepts?
Holy Spirit, I know I need Your help in order to live according to the will of God. Help me to know what is right and true so that I can live it in my life.
St. Robert Bellarmine, Bishop and Doctor, pray for us.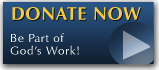 The FEAST is one of the happiest places on earth.

Click Here to find a Feast near you!
KERYGMA TV! is BACK
KERYGMA TV is on a new time slot and new channel Sundays 8 a.m. at IBC 13
Need Counseling? No Landline?
Now, you can use your mobile phone to call a friend for counseling at 09228407031. Or you may call our landlines 7266728, 7264709, 7259999 Mon-Fri 24-hrs, Sat 6am-5pm, Sun 6am-10am
BO BLOGS!
Go to Bo's Official Site and read his almost daily blog! Its not news, but thoughts and musings of Bo Sanchez. Get to know Bo in a more personal way --and find out what it means to live the life of a preacher. You get to enrich your faith as well.
DONATION
Remember to always donate your "first fruits"-not the last. Click on the "Donation" Box under the members menu - and you'll even see links to the nearest branches of the Banks where you can deposit.