READINGS for 2009-09-13
What good is it, my brothers, if someone says he has faith but does not have works? – James 2:14
I often fall into the trap of worrying. Whether it's a major or minor concern, I always find myself struggling to gain control over a tricky situation.
But time and time again, even before the worry turns into stress and then to anxiety, I pray and seek God's hands to be upon me. Then everything falls into its proper perspective... always.
Suddenly, I seem to move in perfect step and then I find rhyme and reason to things that happened. Things would turn out fine. And after, I'd realize that all it takes is just that little shift of disposition from worry to total dependence on God — putting my faith into action by letting Him take control of the situation.
Well, that little shift is where the difficulty lies. But I tell you, as easily as we've naturally mastered worrying whenever we are faced with trials, we can practice putting our faith to work. Turn the noun "faith" into a verb until it becomes a habit.
Eugene Cailao
How are my actions exhibiting my faith in You Lord?
Father, I pray that as Your child, I may have the same faith Mother Mary showed when You chose her to conceive Jesus. Bless me, God, that my life may be an actual display of faith in action.
St. John Chrysostom, Bishop and Doctor, pray for us.
1ST READING
The prophets knew what it was like to live and proclaim a message that many refused to hear and accept. Did it stop them? Thank God, no, it did not. The same must be true for us today. Are we going to let the disapproval of our friends, relatives and families deter us from living the truth of the Gospel? I hope not. Sometimes the Gospel demands that we refuse to bow to the opinions of others when they are wrong. Let us pray that we will have the strength to do this.
5
The Lord GOD opens my ear that I may hear; and I have not rebelled, have not turned back.
6
I gave my back to those who beat me, my cheeks to those who plucked my beard; my face I did not shield from buffets and spitting.
7
The Lord GOD is my help, therefore I am not disgraced; I have set my face like flint, knowing that I shall not be put to shame.
8
He is near who upholds my right; if anyone wishes to oppose me, let us appear together. Who disputes my right? Let him confront me.
9
See, the Lord GOD is my help; who will prove me wrong?
Psalm 116:1-2. 3-4. 5-6. 8-9 (9)
R: I will walk before the Lord, in the land of the living.
1
I love the LORD because he has heard my voice in supplication,
2
because he has inclined his ear to me the day I called.
(R)
3
The cords of death encompassed me; the snares of the nether world seized upon me; I fell into distress and sorrow,
4
and I called upon the name of the LORD, "O LORD, save my life!"
(R)
5
Gracious is the LORD and just; yes, our God is merciful.
6
The LORD keeps the little ones; I was brought low, and he saved me.
(R)
8
For he has freed my soul from death, my eyes from tears, my feet from stumbling.
9
I shall walk before the LORD in the lands of the living.
(R)
2ND READING
Faith is not and never has been a passive reality — it impels us to act. This is why James tells his readers or listeners that he will demonstrate the depth of his faith through the way he lives his life. The same should be true of us. It is sad to say that we do not really live in a Christian culture anymore; there is too much blatant sin occurring in the lives of people; the media fails to present moral truth to those who use it; the lives of supposedly eminent individuals in our society are corrupt with sin, sexual immorality and compromise. Should we give up? No! Let us show the world what a difference it makes to live according to the Gospel!
14
What good is it, my brothers and sisters, if someone says he has faith but does not have works? Can that faith save him?
15
If a brother or sister has nothing to wear and has no food for the day,
16
and one of you says to them, "Go in peace, keep warm, and eat well," but you do not give them the necessities of the body, what good is it?
17
So also faith of itself, if it
does not have works, is dead.
18
Indeed someone might say, "You have faith and I have works." Demonstrate your faith to me without works, and I will demonstrate my faith to you from my works.
Jesus tells His disciples that He is going to suffer and die. I wonder what sort of an impression that made in their minds? The Jewish concept or expectation of the Messiah was not of someone who would suffer, but someone who was going to triumph and free the Jewish people from the Romans and make them a great nation as when David or Solomon were king. Whoever heard of a suffering Messiah? I do not think any of the disciples would have come close to understanding or even accepting what Jesus was telling them.
27
Jesus and his disciples set out for the villages of Caesarea Philippi. Along the way he asked his disciples, "Who do people say that I am?"
28
They said in reply, "John the Baptist, others Elijah, still others one of the prophets."
29
And he asked them, "But who do you say that I am?" Peter said to him in reply, "You are the Messiah."
30
Then he warned them not to tell anyone about him.
31
He began to teach them that the Son of Man must suffer greatly and be rejected by the elders, the chief priests, and the scribes, and be killed, and rise after three days.
32
He spoke this openly. Then Peter took him aside and began to rebuke him.
33
At this he turned around and, looking at his disciples, rebuked Peter and said, "Get behind me, Satan. You are thinking not as God does, but as human beings do."
34
He summoned the crowd with his disciples and said to them, "Whoever wishes to come after me must deny himself, take up his cross, and follow me.
35
For whoever wishes to save his life will lose it, but whoever loses his life for my sake and that of the gospel will save it."
think:
Faith is not and never has been a passive reality. It impels us to act.
_________________________________________________________

God's special verse/thought for me today________________
_________________________________________________________

T O D A Y ' S BLESSING LIST
Thank You Lord for:
____________________________________
_______________________________________________________
READ THE BIBLE IN ONE YEAR Proverbs 13-16
Things to be grateful for from the past week
________________________________________________________________
________________________________________________________________
_________________________________________________________________
Things to ask God for in the coming week
________________________________________________________________
_________________________________________________________________
________________________________________________________________
Most important word God told me this week
________________________________________________________________
________________________________________________________________
________________________________________________________________
gAining the World or heAven
Which would you choose: seek to gain the world or seek to gain eternal life? This is one of the fundamental choices we must make, a choice that has far-reaching consequences. If we choose the path to heaven, it is not the only choice that we will have
to make — we have to reinforce it again and again with choices that will keep us on that path. They say that the road to hell is paved with good intentions. However, I do believe and have experienced in my life that the road to heaven has many other roads, even crossroads, and some of them lead to dead ends.
The upshot of all this is that if we choose the road to heaven, we are in effect making the choice that whenever we come across one of these other roads, we are determined to ignore them and keep walking on the one path that leads to eternal life. Thus, there are consequences for the choice to become a disciple of Jesus. When we make that choice we are making the choice to pray daily, to read the Scriptures regularly, to serve in the Church and in the world, and so on. We cannot avoid positive answers to these questions when they arise in our lives.
Becoming a disciple of Jesus has eternal goals and consequences; it also has immediate, daily, weekly consequences. Unless we are prepared to embrace these consequences, Jesus is telling us that we are not ready to take up our crosses to follow Him. The problem is that very few will ever be ready to embrace such a challenge in its entirety. We have to pray for the grace to make the decisions one at a time, as they come upon us as we seek to be disciples of Jesus. The only way we will
be faithful to this task will be if we keep our eyes, minds and hearts on the goal of eternal life and do not allow ourselves to get caught up in the pleasures and passing glory of the world.
Fr. Steve Tynan, MGL
What is it that deeply motivates me? Am I living for the things of the world or have I grown beyond this to yearning and living for the things
of heaven?
Holy Spirit, I know I cannot live the life of a disciple on my own. I need Your help, Your grace and Your gifts to remain faithful to Jesus' call.
St. John Chrysostom, Bishop and Doctor, pray for us.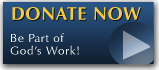 The FEAST is one of the happiest places on earth.

Click Here to find a Feast near you!
KERYGMA TV! is BACK
KERYGMA TV is on a new time slot and new channel Sundays 8 a.m. at IBC 13
Need Counseling? No Landline?
Now, you can use your mobile phone to call a friend for counseling at 09228407031. Or you may call our landlines 7266728, 7264709, 7259999 Mon-Fri 24-hrs, Sat 6am-5pm, Sun 6am-10am
BO BLOGS!
Go to Bo's Official Site and read his almost daily blog! Its not news, but thoughts and musings of Bo Sanchez. Get to know Bo in a more personal way --and find out what it means to live the life of a preacher. You get to enrich your faith as well.
DONATION
Remember to always donate your "first fruits"-not the last. Click on the "Donation" Box under the members menu - and you'll even see links to the nearest branches of the Banks where you can deposit.