READINGS for 2009-09-12
"A good person out of the store of goodness in is heart produces good, but an evil person out of a store of evil produces evil; for from the fullness of the heart the mouth speaks." – Luke 6:45
My car was color-coded so I took a cab to my office. With the radio tuned to an AM station, I heard all the bad news for the day as well as criticisms against the politicians, government agencies and officials. I felt my day would spiral down just listening to all these. This is not the way I want to start my day!
I had to listen to a worship song in my cell phone just to refocus my thoughts on the Lord and all that was "good, pleasing and perfect." Charlie "Tremendous" Jones once said, "You are the same person five years from now except for two things: the books you read and people you associate with."
With today's technology, we can "be with somebody" through an audio tape/CD, a radio program, a TV show, an iPod or a cell phone. Our minds can also be constantly bombarded with various visual and audio inputs around us. Today's Gospel exhorts us to "store goodness" in our hearts so that we can "produce goodness" in our actions. This can be done through deliberate exposure — to godly people, good books and faith-building media. Thoughts produce feelings and, in turn, produce actions. I am responsible for all these.
Ariel Driz
Do I take responsibility and deliberately store up goodness within me?
Jesus, may my mind, heart and actions be filled with You!
The Father sent Jesus to redeem us from our sins and save us for eternal life. Think of what our future would be if Jesus had not redeemed us — eternal life without the hope or presence of God! This simple understanding of what Jesus has done for us ought to be enough to have us singing the praises of God every moment of our lives. Let us seek to offer God a sacrifice of praise, consisting of our life and all that we do, in thanksgiving for all that He has done for us.
15
Beloved: This saying is trustworthy and deserves full acceptance: Christ Jesus came into the world to save sinners. Of these I am the foremost.
16
But for that reason I was mercifully treated, so that in me, as the foremost, Christ Jesus might display all his patience as an example for those who would come to believe in him for everlasting life.
17
To the king of ages, incorruptible, invisible, the only God, honor and glory forever and ever. Amen.
Psalm 113:1b-2. 3-4. 5a and 6-7
R: Blessed be the name of the Lord for ever.
1
Praise, you servants of the LORD, praise the name of the LORD.
2
Blessed be the name of the LORD both now and forever.
(R)
3
From the rising to the setting of the sun is the name of the LORD to be praised.
4
High above all nations is the LORD; above the heavens is his glory.
(R)
5
Who is like the LORD, our God,
6
and looks upon the heavens and the earth below?
7
He raises up the lowly from the dust; from the dunghill he lifts up the poor.
(R)
To build a house that will last, a person will spend maybe half his money and materials on the foundations. Without good foundations, a building will collapse very quickly; it is thus worth the extra investment in good foundations. The same is true of our spiritual lives — we should dig deep into the recesses of our hearts and purge out the sin in order that our foundations can be set on the firm rock of God's love and a life of virtue, not vice!
43
Jesus said to his disciples: "A good tree does not bear rotten fruit, nor does a rotten tree bear good fruit.
44
For every tree is known by its own fruit. For people do not pick figs from thorn-bushes, nor do they gather grapes from brambles.
45
A good person out of the store of goodness in his heart produces good, but an evil person out of a store of evil produces evil; for from the fullness of the heart the mouth speaks.
46
"Why do you call me, 'Lord, Lord,' but not do what I command?
47
I will show you what someone is like who comes to me, listens to my words, and acts on them.
48
That one is like a person building a house, who dug deeply and laid the foundation on rock; when the flood came, the river burst against that house but could not shake it because it had been well built.
49
But the one who listens and does not act is like a person who built a house on the ground without a foundation. When the river burst against it, it collapsed at once and was completely destroyed."
think:
What is the foundation of my life?
_________________________________________________________

God's special verse/thought for me today________________
_________________________________________________________

T O D A Y ' S BLESSING LIST
Thank You Lord for:
____________________________________
_______________________________________________________
READ THE BIBLE IN ONE YEAR Proverbs 9-12
is Jesus lord oF my liFe?
It is very easy to say that Jesus is Lord of our lives, but do our lives reflect it? To call Jesus our Lord and Master is to choose to make ourselves His disciples. It is to enter into a mentor-student relationship where we commit to a certain level of obedience to our mentor. Without obedience, the relationship is not going to work.
Jesus challenges those who call Him 'Lord' to demonstrate the truth of what they say through the witness of their lives. It is a big commitment to pledge obedience to another person. Remember how we struggled to be obedient to our parents and elders as children? How much more so will we struggle as adults in obedience to another? Yet there is a certain level of freedom that we will experience in committing to a life of discipleship — it is the freedom of knowing that we are moving in the right direction. The freedom the world so often focuses upon, that of individuation and doing what we want to do, is not necessarily freedom at all.
Freedom can only be true when it is used to bring about basic human good and not act against it. Acts that do not bring about human good are a form of bondage to sin and thus the antithesis of freedom. This can be difficult to understand but it is essential to understanding the true nature of human morality. Obedience to God will always be the basis for obedience to the truth as inscribed in our human nature. People cry out for the freedom to express themselves in gay relationships or the rights women have to abort the child in their womb, etc. But these are false freedoms, as they do not fulfill our true nature as God has created us to be. Sure, we are free to do whatever we want to do, but this freedom does not ensure that what we choose is good for us. So often it simply is not!
Fr. Steve Tynan, MGL
How do I understand freedom and its significance in my life? Do I realize that through my actions I determine the type of person I am? Do I want to be known as a lover of human goods or a destroyer of them?
Holy Spirit, open my heart to the truths that I need to learn so that I will fully understand and live the freedom You have given me. Help me to choose well, to always choose the good and never anything contrary to my human nature.
St. Ailbhe, Bishop, pray for us.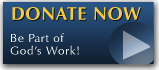 The FEAST is one of the happiest places on earth.

Click Here to find a Feast near you!
KERYGMA TV! is BACK
KERYGMA TV is on a new time slot and new channel Sundays 8 a.m. at IBC 13
Need Counseling? No Landline?
Now, you can use your mobile phone to call a friend for counseling at 09228407031. Or you may call our landlines 7266728, 7264709, 7259999 Mon-Fri 24-hrs, Sat 6am-5pm, Sun 6am-10am
BO BLOGS!
Go to Bo's Official Site and read his almost daily blog! Its not news, but thoughts and musings of Bo Sanchez. Get to know Bo in a more personal way --and find out what it means to live the life of a preacher. You get to enrich your faith as well.
DONATION
Remember to always donate your "first fruits"-not the last. Click on the "Donation" Box under the members menu - and you'll even see links to the nearest branches of the Banks where you can deposit.