READINGS for 2009-09-09
"Stop lying to one another…" – Colossians 3:9
"We can't have that! Who is honest here?" retorted a senior manager during our executive management meeting.
I was stunned. I was the only Filipino in a team of Australian and Indian senior managers. We were in the middle of formulating corporate values and I suggested that the phrase, "Our employees are honest and dedicated" be included.
The meeting was adjourned without closing the agenda on corporate values.
I prayed in my heart that honesty be included as one of our corporate values to eradicate lying, deceit, cheating and duplicity.
I emailed my suggested corporate values to all the other eight senior managers. It caught fire. It was one of the most highly circulated emails I've ever had in the company. Four other senior managers inserted the words "integrity" and "honesty" to the list.
As Christians in the workplace, honesty has to be part of our personal core values. Colossians 3:22 reminds all workers to "obey your human masters in everything, not only when being watched, as currying favor, but in simplicity of heart, fearing the Lord." Danny Tariman
Are you honest in your workplace? Do you lie on actual hours worked by being late? Is your work infected with AIDS — As If Doing Something?
Lord, help me to be honest with You and with my fellowmen. Amen!
The demands of the Gospel signify the living of a totally new type of life than we knew when sin reigned in our lives. This new life is marked by total dependence on Christ. Our vision for our life must be guided by Christ and His vision for our lives. We no longer stand alone in the call to be holy; all we do is built upon the work of Christ on the cross.
1 Brothers and sisters: If then you were raised with Christ, seek what is above, where Christ is seated at the right hand of God. 2 Think of what is above, not of what is on earth. 3 For you have died, and your life is hidden with Christ in God. 4 When Christ your life appears, then you too will appear with him in glory. 5 Put to death, then, the parts of you that are earthly: immorality, impurity, passion, evil desire, and the greed that is idolatry. 6 Because of these the wrath of God is coming upon the disobedient. 7 By these you too once conducted yourselves, when you lived in that way. 8 But now you must put them all away: anger, fury, malice, slander, and obscene language out of your mouths. 9 Stop lying to one another, since you have taken off the old self with its practices 10 and have put on the new self, which is being renewed, for knowledge, in the image of its creator. 11 Here there is not Greek and Jew, circumcision and uncircumcision, barbarian, Scythian, slave, free; but Christ is all and in all.
Psalm 145:2-3. 10-11. 12-13ab
R: The Lord is compassionate toward all his works. 2 Every day will I bless you, and I will praise your name forever and ever. 3 Great is the LORD and highly to be praised; his greatness is unsearchable. (R) 10 Let all your works give you thanks, O LORD, and let your faithful ones bless you. 11 Let them discourse of the glory of your kingdom and speak of your might. (R) 12 Making known to men your might and the glorious splendor of your Kingdom. 13 Your Kingdom is a Kingdom for all ages, and your dominion endures through all generations. (R)
The Lucan beatitudes are far more confronting than the Matthean version as they are expressed very simply and without qualification. There is also a counterpart proposed in terms of our failure to live the positive precepts of love. Let us take the challenge to examine our lives against these values and seek to change any sin or failure to live up to the high standards of the Gospel. Jesus knows that it is not an easy call but with the grace He offers us it is possible to live it to the full.
20 Raising his eyes toward his disciples Jesus said: "Blessed are you who are poor, for the kingdom of God is yours. 21 Blessed are you who are now hungry, for you will be satisfied. Blessed are you who are now weeping, for you will laugh. 22 Blessed are you when people hate you, and when they exclude and insult you, and denounce your name as evil on account of the Son of Man. 23 Rejoice and leap for joy on that day! Behold, your reward will be great in heaven. For their ancestors treated the prophets in the same way. 24 But woe to you who are rich, for you have received your consolation. 25 But woe to you who are filled now, for you will be hungry. Woe to you who laugh now, for you will grieve and weep. 26 Woe to you when all speak well of you, for their ancestors treated the false prophets in this way."
my reflections
think: We no longer stand alone in the call to be holy; all we do is built upon the work of Christ on the cross.
_________________________________________________________

God's special verse/thought for me today________________
_________________________________________________________

T O D A Y ' S BLESSING LIST
Thank You Lord for: ____________________________________
_______________________________________________________
READ THE BIBLE IN ONE YEAR Job 38-42
LEARNING TO UNDERST AND THE GOSPEL
Sometimes when we listen to the Gospel proclaimed at Mass, we experience problem in truly hearing the Word of God. There is a line in today's Gospel that very clearly explains the trouble with being rich — your consolation is now. We have just heard that the consolation of the poor is found in heaven and this is a marked contrast to the situation of the rich. It does not mean that the rich do not go to heaven, but it means that they have to give a lot more thought to their earthly situation especially in their use of their wealth.
John Chrysostom, a Father of the Church, challenges the rich to name the poor people who will welcome them into heaven. Basically he is asking the rich to enumerate the ways in which they care for the poor with the blessing of their wealth. This is an important question for the wealthy to answer; their progress to eternal life depends on it. [See the Parable of the Sheep and the Goats (Matthew 25:31- 46) and the Parable of the Rich Man and Lazarus (Luke 16:19-31)]. The choices the rich make in the use of their wealth are the equivalent to their choice between heaven and hell. Yes, God has saved us from our sins, but this does not mean that eternal life is an automatic reality thereafter. There is still the whole issue of how we respond to the grace that God offers us to live a holy life.
The big danger for the wealthy is that their money or possessions begin to consume them, their time and their energy and they fail to see that the wealth has been given to them for a purpose beyond themselves. They must learn to share it with others or, as the Scripture today tells us, they will experience their consolation now for a finite time rather than forever in heaven as it will be for the poor. The poor will have their challenges as well but it won't be with the question of wealth as they are not wealthy. Fr. Steve Tyna n, MGL
How conscious am I of the blessings God has given me? Do I use them for the good of others as well as my own benefit? If not, don't I think I had better look at this question a little more seriously?
Holy Spirit, help me to see and know the truth and then to live by it. All good things come from God and ultimately belong to Him. Help me to use all that I have been given for the benefit of God's Kingdom and not just for myself.
St. Peter Claver, Priest, pray for us.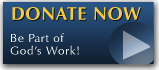 The FEAST is one of the happiest places on earth.

Click Here to find a Feast near you!
KERYGMA TV! is BACK
KERYGMA TV is on a new time slot and new channel Sundays 8 a.m. at IBC 13
Need Counseling? No Landline?
Now, you can use your mobile phone to call a friend for counseling at 09228407031. Or you may call our landlines 7266728, 7264709, 7259999 Mon-Fri 24-hrs, Sat 6am-5pm, Sun 6am-10am
BO BLOGS!
Go to Bo's Official Site and read his almost daily blog! Its not news, but thoughts and musings of Bo Sanchez. Get to know Bo in a more personal way --and find out what it means to live the life of a preacher. You get to enrich your faith as well.
DONATION
Remember to always donate your "first fruits"-not the last. Click on the "Donation" Box under the members menu - and you'll even see links to the nearest branches of the Banks where you can deposit.