READINGS for 2009-09-07
… they became enraged and discussed together what they might do to Jesus. – Luke 6:11
Ridiculous. Hilarious. Insane. But yes. People do persecute others for doing good things. Jesus heals a man and the scribes and Pharisees were enraged. Why? Because, they said, it was a Sabbath! Call it legalism. Call it pure envy. Call it "crab mentality." But you know what? It's still happening now.
A healing priest gives hope to thousands — and he is admonished for it and banned in some places. A community holds powerful worship services and inspiring talks — and is reprimanded for not giving "dues" to the "rightful authorities." A charismatic group fires up the faith of parishioners but when a new priest comes in, he orders them to stop and move somewhere else.
Well, I understand that's being careful and cautious. There are jurisdictions to observe and rules to follow. Otherwise, there will be chaos and disarray. But to do this to the detriment and loss of the faithful? To the dampening of the hearts, hopes and spirits of the people? To the "killing of the good ones" to prevent the "bad ones"?
How I wish Jesus Himself would come again and make all things new! But then, what's the guarantee He too won't be persecuted again?
Alvin Barcelona
Are you being persecuted for doing good things? Cheer up! Jesus himself experienced the same. Don't lose heart.
Lord, let me continue doing good things in Your name. Let me also allow and respect others to do the same for You. Amen.
If we truly take on a life of discipleship, we will enter into the sufferings of Christ in a way that we could never have perceived without the actual experience. To toil actively for the salvation of souls is to give our lives in the service of the Gospel so that the only thing that really matters is for the truth of the gift of salvation through Christ be made known to the world. In this sense, our sufferings, trials and difficulties are united with those of Christ in His unending work of salvation. We have the honor of 'completing what is lacking' in the sufferings of Christ precisely through sharing in the trials of proclaiming the Gospel to the world.
24
Brothers and sisters: I rejoice in my sufferings for your sake, and in my flesh I am filling up what is lacking in the afflictions of Christ on behalf of his body, which is the church,
25
of which I am a minister in accordance with God's stewardship given to me to bring to completion for you the word of God,
26
the mystery hidden from ages and from generations past. But now it has been manifested to his holy ones,
27
to whom God chose to make known the riches of the glory of this mystery among the Gentiles; it is Christ in you, the hope for glory.
28
It is he whom we proclaim, admonishing everyone and teaching everyone with all wisdom, that we may present everyone perfect in Christ.
29
For this I labor and struggle, in accord with the exercise of his power working within me.
2:
1
For I want you to know how great a struggle I am having for you and for those in Laodicea and all who have not seen me face to face,
2
that their hearts may be encouraged as they are brought together in love, to have all the richness of fully assured understanding, for the knowledge of the mystery of God, Christ,
3
in whom are hidden all the treasures of wisdom and knowledge.
R: In God is my safety and my glory.
5 [6]
Only in God be at rest, my soul, for from him comes my hope.
6 [7]
He only is my rock and my salvation, my stronghold; I shall not be disturbed.
(R)
8 [9]
Trust in him at all times, O my people! Pour out your hearts before him; God is our refuge!
(R)
Jesus was not beyond making a point when He thought it was necessary. Sometimes the best way to approach a problem is 'head on'! There is no point in 'skirting around the edges' if it is not going to achieve the required result. Let us never be afraid to stand for and proclaim and defend the truth of our faith no matter what the consequences may be for us. I am not advocating pride or arrogance, simply humble service of the truth. There is no greater master than the truth!
6
On a certain sabbath Jesus went into the synagogue and taught, and there was a man there whose right hand was withered.
7
The scribes and the Pharisees watched him closely to see if he would cure on the Sabbath so that they might discover a reason to accuse him.
8
But he realized their intentions and said to the man with the withered hand, "Come up and stand before us." And he rose and stood there.
9
Then Jesus said to them, "I ask you, is it lawful to do good on the sabbath rather than to do evil, to save life rather than to destroy it?"
10
Looking around at them all, he then said to him, "Stretch out your hand." He did so and his hand was restored.
11
But they became enraged and discussed together what they might do to Jesus.
think
:
There is no greater master than the truth.
_________________________________________________________

God's special verse/thought for me today________________
_________________________________________________________

T O D A Y ' S BLESSING LIST
Thank You Lord for:
____________________________________
_______________________________________________________
READ THE BIBLE IN ONE YEAR Job 30-33
is this reAlly A Question oF lAW?
Jesus asks the Scribes and Pharisees if it is against the Law to do good on the Sabbath. This seems to be a question that comes from a somewhat frustrated man. Surely there are no limits placed upon when or where one may do good. By definition, to do good means exactly that — to do good! When we do good by giving alms to others, it has no bearing whether the act is good or not. If an act is a good one, then it will be just as good on Monday as it is on Tuesday or any other day of the week.
Jesus seems to be showing us the position the Scribes and Pharisees are taking against Him in no uncertain terms. They have no basis to the arguments they have against Him and here is one example of that. I do not think Jesus minds being questioned by us on His will or the meaning and expression of life in His Kingdom provided such questions are legitimate and make sense. This is not the case here.
Not only does Jesus demonstrate the nonsensical nature of the challenge made against His ministry; He directly challenges it by healing the man with a withered hand. What is in this story for us? I believe the story challenges us to look closely at any objections we might have to becoming disciples of Jesus. We all have to work through the objections that our minds raise against this call and they are different for each one of us. What is important is that we give each one its proper due. If it is a legitimate question, then answer it. If it is a ridiculous question or challenge, then it should be dismissed as summarily as Jesus dismisses today's challenge from the Scribes and Pharisees.
Following Jesus will always have its challenges. What is essential in the middle of all this is that we do the best we can to embrace His call to us. By all means, ask questions about the call if you do not understand it. However, once we have heard His call, we ought to respond to it without delay.
Fr. Steve Tynan, MGL
Are the excuses I make to myself or to God valid in not following His will for my life? What is the source of these invalid excuses?
Holy Spirit, help me to overcome all the difficulties I face in being a disciple of Jesus. I need Your grace to follow His will and do all that He asks me to do in the service of the Kingdom of God.
St. Regina, Virgin and Martyr, pray for us.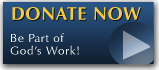 The FEAST is one of the happiest places on earth.

Click Here to find a Feast near you!
KERYGMA TV! is BACK
KERYGMA TV is on a new time slot and new channel Sundays 8 a.m. at IBC 13
Need Counseling? No Landline?
Now, you can use your mobile phone to call a friend for counseling at 09228407031. Or you may call our landlines 7266728, 7264709, 7259999 Mon-Fri 24-hrs, Sat 6am-5pm, Sun 6am-10am
BO BLOGS!
Go to Bo's Official Site and read his almost daily blog! Its not news, but thoughts and musings of Bo Sanchez. Get to know Bo in a more personal way --and find out what it means to live the life of a preacher. You get to enrich your faith as well.
DONATION
Remember to always donate your "first fruits"-not the last. Click on the "Donation" Box under the members menu - and you'll even see links to the nearest branches of the Banks where you can deposit.