READINGS for 2009-09-05
And you who once were alienated and hostile in mind because of evil deeds... – Colossians 1:21
There is so much unforgiveness in our world. There's a story about a convict that served time for drug-related felonies in Virginia. For eight years, he headed an organization that helped former prisoners seek employment and avoid returning to prison. He was quoted as saying, "God has forgiven me and transformed me." However, he could not get a local executive position because of his previous crimes. It seemed that people had difficulty in forgiving and forgetting. Our justice system in the Philippines is no less forgiving. We still maintain a death penalty for heinous crimes. There are many convicted political prisoners who have difficulty getting a parole because political kingpins have still not forgiven them. And on an individual basis, we're also people who are prone to keeping grudges against those who've wronged us.
We've forgotten what Jesus told the people who wanted to stone the adulterous woman to death. We've forgotten that our God not only forgives but transforms. He is the God of Second Chances.
We are all called to be like Jesus. When that happens, forgiveness and reconciliation should come easy
.
Rolly España
"To forgive is to set a prisoner free and discover that the prisoner was you." (Lewis B. Smedes)
Lord, make me merciful like You.
Paul repeats that it is only by the cross of Jesus that we have been reconciled to our Father in Heaven. Let us never forget this truth. One of the great sins of the modern age is forgetfulness. We forget to whom we owe our existence — God. We forget to whom we owe our redemption — God again. We forget to whom we owe the many gifts and graces of our lives, you guessed it — God again! Let us be sure that we are a people who remember God and His role in our lives, and thus, be thankful for all He has given us.
21
Brothers and sisters: You once were alienated and hostile in mind because of evil deeds
22
he has now reconciled in his fleshly body through his death, to present you holy, without blemish, and irreproachable before him,
23
provided that you persevere in the faith, firmly grounded, stable, and not shifting from the hope of the gospel that you heard, which has been preached to every creature under heaven, of which I, Paul, am a minister.
R: God himself is my help.
1 [3]
O God, by your name save me, and by your might defend my cause.
2 [4]
O God, hear my prayer; hearken to the words of my mouth.
(R)
4 [6]
Behold, God is my helper; the Lord sustains my life.
6 [8]
Freely will I offer you sacrifice. I will praise your name, O LORD, for its goodness.
(R)
God has given us a mind so that we can seek to understand our faith and its various laws and regulations. It is obvious that the command to respect the Sabbath is a reminder to us to set aside time for God despite our busyness. This is not a small issue. God suggests we set aside one day in seven. It is not enough to just go to Mass on Sunday to fulfill this Commandment. Literally we may have satisfied the minimum requirement of the law, but if that is our attitude then perhaps there is something lacking in our relationship with Jesus. I want to be more than
just a minimalistic Christian!
1
While Jesus was going through a field of grain on a sabbath, his disciples were picking the heads of grain, rubbing them in their hands, and eating them.
2
Some Pharisees said, "Why are you doing what is unlawful on the sabbath?"
3
Jesus said to them in reply, "Have you not read what David did when he and those who were with him were hungry?
4
How he went into the house of God, took the bread of offering, which only the priests could lawfully eat, ate of it, and shared it with his companions."
5
Then he said to them, "The Son of Man is lord of the sabbath."
think
:
Am I just a minimalistic Christian?
_________________________________________________________

God's special verse/thought for me today________________
_________________________________________________________

T O D A Y ' S BLESSING LIST
Thank You Lord for:
____________________________________
_______________________________________________________
READ THE BIBLE IN ONE YEAR Job 22-25
disciPleshiP is A serious business
Amidst the busyness of our world, there is a danger that we may get distracted from the more important aspects of our spiritual life. Ask any married couple who have a healthy and deepening relationship and you will discover that it takes time
and effort to maintain a healthy relationship. The same is true of our relationship with God.
I fear that the desires we allow to grow in our hearts for this and that material comfort or experience actually rob us of the time we could, even should, be spending in developing and deepening our relationship with God. We cannot expect to do nothing and have our relationship with Him flourish. When we read the lives of the saints, we find that to become a saint means, at least in part, to be consumed with the desire to grow in relationship with God. It is not just a matter of God dispensing grace from a gum machine and then chewing on it while we are going about our other business. God is a living person who requires time and effort if we want to know and love Him.
Ultimately, each one of us has to make a decision as to what is most important to us and how we will divide our time in reaching the various goals we have placed before us. I just hope and pray that we are serious about putting God first and building our lives around Him. The world offers us a lot and it is very exciting, but it all passes away eventually. If we understand the fullness of all that God offers us, we will see that it is an everlasting offer that won't end when we pass on from our mortal lives.
This is a hard truth, but it is the most important truth that we will ever understand. It is the truth that will undergird everything else in our lives and keep our eyes fixed on the eternal rather than on illusory desires that are passing away.
Fr. Steve Tynan, MGL
Is my life consumed by desires and wishes that are all short-term and have little in common with the promises of God that are eternal? Am I willing to reassess my life on the basis of the hope that I will spend eternity with God?
Jesus, You are eternal with the Father and the Spirit. Help me to accept that You have chosen me to be one with You and grant me the grace to open my heart to this truth and live it to the full every day.
St. Bertinus, Abbot, pray for us.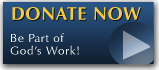 The FEAST is one of the happiest places on earth.

Click Here to find a Feast near you!
KERYGMA TV! is BACK
KERYGMA TV is on a new time slot and new channel Sundays 8 a.m. at IBC 13
Need Counseling? No Landline?
Now, you can use your mobile phone to call a friend for counseling at 09228407031. Or you may call our landlines 7266728, 7264709, 7259999 Mon-Fri 24-hrs, Sat 6am-5pm, Sun 6am-10am
BO BLOGS!
Go to Bo's Official Site and read his almost daily blog! Its not news, but thoughts and musings of Bo Sanchez. Get to know Bo in a more personal way --and find out what it means to live the life of a preacher. You get to enrich your faith as well.
DONATION
Remember to always donate your "first fruits"-not the last. Click on the "Donation" Box under the members menu - and you'll even see links to the nearest branches of the Banks where you can deposit.