READINGS for 2009-09-04
"New wine should be put into new wineskins." – Luke 5:38
It has been six years since our company started. We named it New Wineskins Ventures. I had been led to name the company this way because new wine is another name of the Holy Spirit and we want the company to be molded and led by Him.
Looking back, we see that the company has lived up to its name. For the past six years, our laborers have not formed a union because of their harmonious relationship with us. The company earned profits and we shared it with them. We've also satisfied our customers such that some of them have entrusted us to be their sole supplier. And for the last four years, the government has awarded us as the top taxpayer in our BIR region.
We have peace with our stakeholders — the workers, our customers and the government. Peace is our reward for allowing the Holy Spirit to be our management director. And when the management is happy, it grants bonuses!
Donna España
Trust in the LORD with all your heart and lean not on your own understanding; in all your ways acknowledge him, and he will
make your paths straight. (Proverbs 3:5, 6)
Father, I thank You for sending down the Holy Spirit to guide me through all my endeavors so that they bear fruit.
Under the Old Covenant, the forgiveness of sins was gained by offering to God the life essence or blood of sacrificed animals. When Jesus died on the cross, He offered the perfect sacrifice (because He was without sin) to the Father of His own blood, and it is that offering that forms the basis of the forgiveness of all sins for all time. Jesus' offering never has to be repeated because it is a perfect offering of innocent blood to the Father. This is how much He loves us!
15
Brothers and sisters, Christ Jesus is the image of the invisible God, the firstborn of all creation.
16
For in him were created all things in heaven and on earth, the visible and the invisible, whether thrones or dominions or principalities or powers; all things were created through him and for him.
17
He is before all things, and in him all things hold together.
18
He is the head of the body, the church. He is the beginning, the firstborn from the dead, that in all things he himself might be preeminent.
19
For in him all the fullness was pleased to dwell,
20
and through him to reconcile all things for him, making peace by the blood of his cross through him, whether those on earth or those in heaven.
R: Come with joy into the presence of the Lord.
1
Sing joyfully to the LORD, all you lands;
2
serve the LORD with gladness; come before him with joyful song.
(R)
3
Know that
the LORD is God; he made us, his we are; his people, the flock he tends.
(R)
4
Enter his gates with thanksgiving, his courts with praise; give thanks to him; bless his name.
(R)
5
For he is good the LORD, whose kindness endures forever, and his faithfulness, to all generations.
(R)
There comes a time when traditions change, the man-made ones that is. We cannot allow ourselves to get so attached to ways of doing things or living our faith that we are unable to embrace the changes the Holy Spirit brings to our lives. Jesus was not afraid to leave behind incorrect or archaic interpretations of His faith in order to embrace the new revelation of God. Nor should we be afraid of any change truly inspired by the Holy Spirit.
33
The scribes and Pharisees said to Jesus, "The disciples of John fast often and offer prayers, and the disciples of the Pharisees do the same; but yours eat and drink."
34
Jesus answered them, "Can you make the wedding guests fast while the bridegroom is with them?
35
But the days will come, and when the bridegroom is taken away from them, then they will fast in
those days."
36
And he also told them a parable. "No one tears a piece from a new cloak to patch an old one. Otherwise, he will tear the new and the piece from it will not match the old cloak.
37
Likewise, no one pours new wine into old wineskins. Otherwise, the new wine will burst the skins, and it will be spilled, and the skins will be ruined.
38
Rather, new wine must be poured into fresh wineskins.
39
And no one who has been drinking old wine desires new, for he says, 'The old is good.' "
think:
How open am I to the changes that the Holy Spirit wants to bring into my life?
_________________________________________________________

God's special verse/thought for me today________________
_________________________________________________________

T O D A Y ' S BLESSING LIST
Thank You Lord for:
____________________________________
_______________________________________________________
READ THE BIBLE IN ONE YEAR Job 18-21
When we experience conversion to Jesus, we may be shocked to know that there are many things that we need to change if we are going to faithfully live according to the precepts of the Gospel. Sometimes this will require total lifestyle changes, hence the title above, 'turning over a new leaf.' What do I mean?
When the call of the Gospel is placed upon our lives, we are called to live according to the will of God, and thus we have to leave behind the call of the world. If we are honest with ourselves, we are probably more embedded in and committed
to our worldly goals than we are to the goals of the Kingdom of God. This has to change, no matter how painful the process of change will be. Are you willing to pay the price of change? Jesus paid a price to become a man and then to embrace His Father's will and undergo suffering and death for our sake.
We cannot complain if we have to endure a few pains in order to free ourselves from the bonds of sin. We do not hear Jesus complaining about the consequences of following His Father's will. He simply embraced it and trusted that God knew what He was doing when He asked such a tremendous sacrifice from Him. After all, it ought to be infinitely easier for us, given that we are sinners, and thus deserve to have to pay a price to be free from the powers of sin. Jesus was sinless and His only obligation, if you can call it that, was the obligation of love.
The parable talks about not mixing the old and new such that both are lost in the mess. The same is true in our faith — we need to discern what aspects of our lives need to be discarded and those we can retain. We also need to commit ourselves to becoming disciples of Jesus by following His will for us.
Fr. Steve Tynan, MGL
What are the aspects of my life that are not compatible with the Gospel? Am I willing to let go of them? If not, am I willing to accept the
eternal consequences of such reluctance?
Holy Spirit, awaken my mind and heart to the truth and never allow me to settle for anything other than the complete truth.
St. Ida of Herzfeld, Widow, pray for us.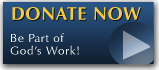 The FEAST is one of the happiest places on earth.

Click Here to find a Feast near you!
KERYGMA TV! is BACK
KERYGMA TV is on a new time slot and new channel Sundays 8 a.m. at IBC 13
Need Counseling? No Landline?
Now, you can use your mobile phone to call a friend for counseling at 09228407031. Or you may call our landlines 7266728, 7264709, 7259999 Mon-Fri 24-hrs, Sat 6am-5pm, Sun 6am-10am
BO BLOGS!
Go to Bo's Official Site and read his almost daily blog! Its not news, but thoughts and musings of Bo Sanchez. Get to know Bo in a more personal way --and find out what it means to live the life of a preacher. You get to enrich your faith as well.
DONATION
Remember to always donate your "first fruits"-not the last. Click on the "Donation" Box under the members menu - and you'll even see links to the nearest branches of the Banks where you can deposit.