READINGS for 2009-08-30
Put away all filth and evil excess and humbly welcome the word that has been planted in you and is able to save your souls. – James 1:21
One time, I mentioned our parish's confessor to my officemates. They said that he is a very forthright priest who's not afraid to confront you of your sin and who's scary to confess to. Later, I found out for myself just how true that was. I was grateful though for that confession. I woke up to my own sin and made me want to avoid falling into it again.
Most of us hate to be told off. That's just human nature. But as the phrase goes,
"Walang personalan, trabaho lang ito"
(Nothing personal here, this is just work). That's also how I try to view a priest's role. He is just doing his work and it is really Jesus that I am opening myself to when in confession. Confession is a vulnerable act. That's why the Church is very strict with its code that what priests hear in the confessional remains there. The question is, how about us?
Do we listen with one ear and let it out in the other? May the Lord grant us the grace not to be hearers only but to be doers as well
.
Joy Sosoban
"The confession of evil works is the first beginning of good works." (St. Augustine)
Grant me courage to confess my sins, O Lord. Enable me to change my life.
The Commandments quickly became a focal point of Jewish life once they were received. Much of the lifestyle became referenced to them. They will take on even greater significance when the people go into exile and the Temple is destroyed because apart from memories, they are all they have to cling to in terms of their faith. It is not surprising they played, and still do for Orthodox Jews, a prominent role in the life of their community.
1
Moses said to the people: "Now, Israel, hear the statutes and decrees which I am teaching you to observe, that you may live, and may enter in and take possession of the land which the LORD, the God of your fathers, is giving you.
2
In your observance of the commandments of the LORD, your God, which I enjoin upon you, you shall not add to what I command you nor subtract from it.
6
Observe them carefully, for thus will you give evidence of your wisdom and intelligence to the nations, who will hear of all these statutes and say, 'This great nation is truly a wise and intelligent people.'
7
For what great nation is there that has gods so close to it as the LORD, our God, is to us whenever we call upon him?
8
Or what great nation has statutes and decrees that are as just as this whole law which I am setting before you today?"
Psalm 15:2-3. 3-4. 5 (1a)
R: The one who does justice will live in the presence of the Lord.
2
Whoever walks blamelessly and does justice; who thinks the truth in his heart
3
and slanders not with his tongue.
(R)
Who harms not his fellow man, nor takes up a reproach against his neighbor;
4
by whom the reprobate is despised, while he honors those who fear the LORD.
(R)
5
who lends not his money at usury and accepts no bribe against the innocent. Whoever does these things shall never be disturbed.
(R)
The only way to overcome hypocrisy and the accusations of lack of commitment is to be a doer and not just a hearer of the Word of God. It is easy to hear something and even to say good things about an idea; our level of commitment takes a big step forward when we actually put it into action. This is the key to living a life of witness to the Gospel – something you and I cannot avoid if we are truly going to be disciples of Jesus.
James 1:17-18. 21b-22. 27
17
Dearest brothers and sisters: All good giving and every perfect gift is from above, coming down from the Father of lights, with whom there is no alteration or shadow caused by change.
18
He willed to give us birth by the word of truth that we may be a kind of firstfruits of his creatures.
21
Humbly welcome the word that has been planted in you and is able to save your souls.
22
Be doers of the word and not hearers only, deluding yourselves.
27
Religion that is pure and undefiled before God and the Father is this: to care for orphans and widows in their affliction and to keep oneself unstained by the world.
Jesus does not 'pull any punches' here. Where there is a need to label something as sin you can be sure that Jesus will not be afraid to do it. The same has to be true for us. Too often in today's world, evil prevails simply because no one is even willing to speak up against it. This is an indictment upon our Christian faith and inexcusable at that! Let us pray for the grace to not only know the truth and live it, but to recognize
sin and evil and label it as such.
1
When the Pharisees with some scribes who had come from Jerusalem gathered around him,
2
they observed that some of his disciples ate their meals with unclean, that is, unwashed, hands.
3
— For the Pharisees and, in fact, all Jews, do not eat without carefully washing their hands, keeping the tradition of the elders.
4
And on coming from the marketplace they do not eat without purifying themselves. And there are many other things that they have traditionally observed, the purification of cups and jugs and kettles and beds. —
5
So the Pharisees and scribes questioned him, "Why do your disciples not follow the tradition of the elders but instead eat a meal with unclean hands?"
6
He responded, "Well did Isaiah prophesy about you hypocrites, as it is written: 'This people honors me with their lips, but their hearts are far from me;
7
In vain do they worship me, teaching as doctrines human precepts.'
8
You disregard God's commandment but cling to human tradition."
14
He summoned the crowd again and said to them, "Hear me, all of you, and understand.
15
Nothing that enters one from outside can defile that person; but the things that come out from within are what defile."
21
"From within people, from their hearts, come evil thoughts, unchastity, theft, murder,
22
adultery, greed, malice, deceit, licentiousness, envy, blasphemy, arrogance, folly.
23
All these evils come from within and they defile."
think:
Our level of commitment takes a big step forward when we actually put it into action.
_________________________________________________________

God's special verse/thought for me today________________
_________________________________________________________

T O D A Y ' S BLESSING LIST
Thank You Lord for:
____________________________________
_______________________________________________________
READ THE BIBLE IN ONE YEAR 2 Maccabees 13-15
Things to be grateful for from the past week
________________________________________________________________
________________________________________________________________
_________________________________________________________________
Things to ask God for in the coming week
________________________________________________________________
_________________________________________________________________
________________________________________________________________
Most important word God told me this week
________________________________________________________________
________________________________________________________________
________________________________________________________________
A genuine religion Which comes From Above
After several Sundays with Chapter Six of John's Gospel as the reading, now we go back to that of Mark. It's worth recalling that since this Gospel was written for Romans, Mark always takes the pain to explain Jewish customs. Thanks to this feature, we are more easily able to enter into the situation of the Gospel episode of today.
But if we were perhaps to apply the lesson of today's Gospel passage to our relationships with one another, we can draw out significant and practical insights. It can happen, for instance, that as we deal and relate with each other, we too can allow the parameters of our mannerisms, protocols and rules to influence us negatively. The result is that we put people into "boxes," classifying them according to our categories. Worse still, we end up cold and calculating in our dealings with others.
Think also of the times we judge others based on mere externals. Or the moments when we let our unfavorable thoughts (often without basis) rule our view of other people.
Christ calls us to let go of such constricting boundaries and go beyond the externals. What counts is what's inside! But of course, it's also what's inside that makes us impure— as Jesus reminds us, too. "What comes out of a person, that is what
defiles."
Instead (connecting it as well with today's Second Reading from the Letter of James), "all good giving and every perfect gift is from above, coming down from the Father of lights. . . ." Or still (as we invoked God in the Opening Prayer of today's Mass), "every good thing comes from You."
God indeed is the fount of all blessings — including statutes and decrees, customs and traditions, observances and rituals. We humans may also have been the source of these, but let us not forget what they are intended for: certainly not external conformism and empty sacramentalism, but the authentic practice of religion.
Fr. Martin Macasaet, SDB
Do I take time to look beyond the externals of people and what they do?
Lord, please help me cast away all my impure thoughts and judgment about other people and their actions.
St. Friacrius of Meaux, Hermit, pray for us.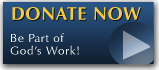 The FEAST is one of the happiest places on earth.

Click Here to find a Feast near you!
KERYGMA TV! is BACK
KERYGMA TV is on a new time slot and new channel Sundays 8 a.m. at IBC 13
Need Counseling? No Landline?
Now, you can use your mobile phone to call a friend for counseling at 09228407031. Or you may call our landlines 7266728, 7264709, 7259999 Mon-Fri 24-hrs, Sat 6am-5pm, Sun 6am-10am
BO BLOGS!
Go to Bo's Official Site and read his almost daily blog! Its not news, but thoughts and musings of Bo Sanchez. Get to know Bo in a more personal way --and find out what it means to live the life of a preacher. You get to enrich your faith as well.
DONATION
Remember to always donate your "first fruits"-not the last. Click on the "Donation" Box under the members menu - and you'll even see links to the nearest branches of the Banks where you can deposit.