READINGS for 2009-08-29
Memorial of the martyrdom of John the Baptist
The king was deeply distressed, but because of his oaths and the guests, he did not wish to break his word to her. – Mark 6:26
Parents of two teenagers were interviewed on Oprah's show. They related how they pampered their children since they were small, giving in to their every whim. They didn't want to disappoint them. However, as the kids grew up and they weren't able to give what they wanted, their children became disrespectful and violent. So they had no choice but to give in to their requests. Their kids controlled them.
In today's Gospel, Herod was so delighted with the performance of Herodias's daughter that he swore oaths to her: "Ask of me whatever you wish and I will grant it to you … even half of my kingdom."
Little did Herod know that his offer would cost him the head of John the Baptist. Psychotherapist Gordon Hudson said, "Despite the good intentions of many parents, few are aware of the harm they may be doing." Both Herod and the parents of the two teenagers gave in to the pressure of the children, and this proved to be costly. Let us be discerning in situations where a lot of pressure is present. What we do under pressure often shows what we are really like.
Judith Concepcion
What do you do when you are under pressure? Do you stand up for what is right or you just go with the crowd because everyone else is doing it?
Lord, grant me the wisdom and the courage to do what is pleasing in Your sight even if the world laughs at me.
Jeremiah is reluctant at first to follow God's call on his life. As time goes by, he realizes that the 'die has been cast,' so to speak, and that he is now locked into a life of obedience and discipleship. This is a blessing as it means that grace is becoming the guiding force in his life. If we are to be as committed to the truth as John the Baptist was, we are going to need as much grace as we can get.
9
Brothers and sisters: On the subject of mutual charity you have no need for anyone to write you, for you yourselves have been taught by God to love one another.
10
Indeed, you do this for all the brothers throughout Macedonia. Nevertheless we urge you, brothers, to progress even more,
11
and to aspire to live a tranquil life, to mind your own affairs, and to work with your own hands, as we instructed you.
R: The Lord comes to rule the earth with justice.
1
Sing to the LORD a new song, for he has done wondrous deeds; his right hand has won victory for him, his holy arm.
(R)
7
Let the sea and what fills it resound, the world and those who dwell in it;
8
let the rivers clap their hands, the mountains shout with them for joy.
(R)
9
Before the LORD, for he comes, for he comes to rule the earth; he will rule the world with justice and the peoples with equity.
(R)
May we all be spared the lack of backbone that plagued Herod's life. He knows that John does not deserve to die and that to kill him would be straight-up murder, yet he does not have the courage to act on this belief. He places expediency before truth and thus proves he lacks integrity. May the same never be true of you and me. John chose to speak the truth and as a result lost his life. At least he stood for the truth and was not afraid of what others would think or do.
Mark 6:17-29 (or Matthew 25:14-30)
17
Herod was the one who had John arrested and bound in prison on ccount of Herodias, the wife of his brother Philip, whom he had married.
18
John had said to Herod, "It is not lawful for you to have your brother's wife."
19
Herodias harbored a grudge against him and wanted to kill him but was unable to do so.
20
Herod feared John, knowing him to be a righteous and holy man, and kept him in custody. When he heard him speak he was very much perplexed, yet he liked to listen to him.
21
She had an opportunity one day when Herod, on his birthday, gave a banquet for his courtiers, his military officers, and the leading men of Galilee.
22
Herodias's own daughter came in and performed a dance that delighted Herod and his guests. The king said to the girl, "Ask of me whatever you wish and I will grant it to you."
23
He even swore [many things] to her, "I will grant you whatever you ask of me, even to half of my kingdom."
24
She went out and said to her mother, "What shall I ask for?" She replied, "The head of John the Baptist."
25
The girl hurried back to the king's presence and made
her request, "I want you to give me at once on a platter the head of John the Baptist."
26
The king was deeply distressed, but because of his oaths and the guests he did not wish to break his word to her.
27
So he promptly dispatched an executioner with orders to bring back his head. He went off and beheaded him in the prison.
28
He brought in the head on a platter and gave it to the girl. The girl in turn gave it to her mother.
29
When his disciples heard about it, they came and took his body and laid it in a tomb.
think
:
If we are to be as committed to the truth as John the Baptist was, we are going to need as much grace as we can get.
_________________________________________________________

God's special verse/thought for me today________________
_________________________________________________________

T O D A Y ' S BLESSING LIST
Thank You Lord for:
____________________________________
_______________________________________________________
READ THE BIBLE IN ONE YEAR 2 Maccabees 11-12
the mArtyrdom oF st. John the bAPtist
What exactly are we celebrating in our liturgy today, August 29?
There is another date in the liturgical calendar associated also with St. John the Baptist: June 24, the solemnity of his birth. Today, we commemorate his decapitation.
The gruesome details in the account make us cringe. Imagine if it were more graphically depicted, which is what the great Italian 16th-century painter known as Caravaggio has done for us. He has a huge mural entitled The Beheading of St. John, on display today at St. John's Co-Cathedral in Malta. To describe the painting now would be to do an injustice to its greatness: a simple Internet search should do the trick to be able to view it. For me, what is striking in the painting is the strange use of blank, open spaces (despite the "fullness" of the composition). The characters are all in the prison dungeon setting: the jail official and the executioner, an old woman witnessing the horror of it all, Salome ready with the silver platter, a couple of other prisoners watching from another prison cell, and of course, the bloodied John the Baptist. But, at the same time, there are large open spaces (depicted variously as an empty passageway, a blank prison wall, and a large window), as if inviting viewers to enter into the painting and take a place alongside the others.
In other words, we are not just passive spectators. We are asked to be involved.
Yes, we, too, are called and challenged to imitate John the Baptist's courageous act of witnessing —not necessarily in the form of a bloody beheading, of course. Today's Christian martyrdoms are certainly more of a subtle and sophisticated kind. But perhaps, they are just as compelling and exigent — as when our moral principles are tested in our workplaces, or when our senses are bombarded by sexually suggestive images, or when we are scandalized by the
bad examples of our leaders and celebrities, and so on.
May St. John the Baptist be our strength and guide.
Fr. Martin Macasaet, SDB
How can I imitate St. John the Baptist in my present circumstances?
Lord, grant me the same courage that St. John the Baptist had.
St. John the Baptist, Martyr, pray for us.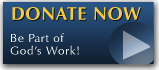 The FEAST is one of the happiest places on earth.

Click Here to find a Feast near you!
KERYGMA TV! is BACK
KERYGMA TV is on a new time slot and new channel Sundays 8 a.m. at IBC 13
Need Counseling? No Landline?
Now, you can use your mobile phone to call a friend for counseling at 09228407031. Or you may call our landlines 7266728, 7264709, 7259999 Mon-Fri 24-hrs, Sat 6am-5pm, Sun 6am-10am
BO BLOGS!
Go to Bo's Official Site and read his almost daily blog! Its not news, but thoughts and musings of Bo Sanchez. Get to know Bo in a more personal way --and find out what it means to live the life of a preacher. You get to enrich your faith as well.
DONATION
Remember to always donate your "first fruits"-not the last. Click on the "Donation" Box under the members menu - and you'll even see links to the nearest branches of the Banks where you can deposit.