READINGS for 2009-08-28
… you must learn to make still greater progress. – 1 Thessalonians 4:1
The king loved his wife more than anyone has known love. His heart took all the sorrow in the world because of her untimely death. His enduring love then took an all-ambitious task of building the most magnificent palace, the grandest resting place that the world would ever set eyes on. He paid for all the best people, the finest of materials and the most sacred site.
The work consumed not only his time but his absolute consciousness, his entire soul. At the height of his obsession to complete the task, he tripped over a long box. In his rage, he immediately ordered this box that disturbed his work to be destroyed and thrown away. It was too late for him to realize that the box contained his wife's body. The very reason why he did all these for was forever lost. This is the story behind the Taj Mahal, one of the world's structural wonders. You lashed out at him for coming in late for the prayer meeting. Had you only asked first, you would have known that he had to be with his daughter who is emotionally depressed. Have the rules been more important than people? Listen to Jesus now. He says: Love is the True Law.
Jon Escoto
Rules are good and are meant to protect people. But have the rules taken precedence over people in your work, relationships and in life? Look again at the boxes you have thrown away. Do they have names?
Father, teach me to love today. Help me remember that when I do what You tell me, I follow the real Law.
St. Augustine, Bishop and Doctor, pray for us.
There are demands that the life of a Christian needs to refer to regarding sexual expression. We live in a day and age of sexual license and freedom of expression. Just because something might be legal or possible does not mean that it is right and good. One of the key words that you rarely hear in sexual discussions these days is 'responsibility.' Until we are willing to embrace personal responsibility for our own sexual expressions and actions beginning with an understanding of dressing modestly, we will never attain an acceptable level of responsibility.
1
Brothers and sisters, we earnestly ask and exhort you in the Lord Jesus that, as you received from us how you should conduct yourselves to please God — and as you are conducting yourselves — you do so even more.
2
For you know what instructions we gave you through the Lord Jesus.
3
This is the will of God, your holiness: that you refrain from immorality,
4
that each of you know how to acquire a wife for himself in holiness and honor,
5
not in lustful passion as do the Gentiles who do not know God;
6
not to take advantage of or exploit a brother in this matter, for the Lord is an avenger in all these things, as we told you before and solemnly affirmed.
7
For God did not call us to impurity but to holiness.
8
Therefore, whoever disregards this, disregards not a human being but God, who also gives his Holy Spirit to you.
Psalm 97:1 and 2b. 5-6. 10. 11-12
R: Rejoice in the Lord, you just!
1
The LORD is king; let the earth rejoice; let the many isles be glad.
2
Justice and judgment are the foundation of his throne.
(R)
5
The mountains melt like wax before the LORD, before the Lord of all the earth.
6
The heavens proclaim his justice, and all peoples see his glory.
(R)
10
The LORD loves those that hate evil; he guards the lives of his faithful ones; from the hand of the wicked he delivers them.
(R)
11
Light dawns for the just; and gladness, for the upright of heart.
12
Be glad in the LORD, you just, and give thanks to his holy name.
(R)
St. Augustine is one of the greatest minds the Church has known. He is the most quoted of all writers in Church documents. The depth and breadth of his writings is truly a testimony of his commitment to seek out the truth. It may have taken him decades to arrive at baptism, but he certainly made up for lost time in the years that followed. Metaphorically, he may have been one who 'missed the boat' or forgot his backup oil, for 32 years, but once he learned the lesson, there was no stopping him.
1
Jesus told his disciples this parable: "The kingdom of heaven will be like ten virgins who took their lamps and went out to meet the bridegroom.
2
Five of them were foolish and five were wise.
3
The foolish ones, when taking their lamps, brought no oil with them,
4
but the wise brought flasks of oil with their lamps.
5
Since the bridegroom was long delayed, they all became drowsy and fell asleep.
6
At midnight, there was a cry, 'Behold, the bridegroom! Come out to meet him!'
7
Then all those virgins got up and trimmed their lamps.
8
The foolish ones said to the wise, 'Give us some of your oil, for our lamps are going out.'
9
But the wise ones replied, 'No, for there may not be enough for us and you. Go instead to the merchants and buy some for yourselves.'
10
While they went off to buy it, the bridegroom came and those who were ready went into the wedding feast with him. Then the door was locked.
11
Afterwards the other virgins came and said, 'Lord, Lord, open the door for us!'
12
But he said in reply, 'Amen, I say to you, I do not know you.'
13
Therefore, stay awake, for you know neither the day nor the hour."
think:
Until we are willing to embrace personal responsibility for our own sexual expressions and actions beginning with an understanding of dressing modestly, we will never attain an acceptable level of responsibility.
_________________________________________________________

God's special verse/thought for me today________________
_________________________________________________________

T O D A Y ' S BLESSING LIST
Thank You Lord for:
____________________________________
_______________________________________________________
READ THE BIBLE IN ONE YEAR 2 Maccabees 9-10
From immorAlity to holiness
Yesterday, we recalled and honored St. Monica; today, it's the turn of her son, St. Augustine. (Probably this is the only instance when we have back-to-back liturgical celebrations of a mother-and-son pair of saints.) More than just the maternal ties is actually the solid bond of prayer which united the mother with the son: the prayer specifically which Monica ceaselessly and perseveringly offered to the Lord for the conversion of Augustine. He was by no means a "born saint." In fact, he was a wayward child, a rebellious and restless youth. For his conversion, it took the profuse tears of his mother who interceded for him before God — that he may come at last to his senses, leave behind his sinful past and embrace a life of sanctity.
Indeed, the story of Augustine's conversion (in the year 387) is one for the books. What's even good is that, yes, it is available as a book. This great classic of Christian literature is no other than the
Confessions of St. Augustine:
his autobiography itself, a timeless personal account of human self-acceptance and divine grace, a work which, by the way, is available in bookstores even up to now (or maybe even as an e-book from the Internet). To be able to read this spiritual and literary masterpiece — in effect, to be able to enter and probe the very heart and mind of St. Augustine himself — should be an aspiration of every earnest Catholic reader.
As we read the First Reading for today, it's as if the words of St. Paul have now become St. Augustine's: "This is the will of God, your holiness: that you refrain from immorality . . . . For God did not call us to impurity but to holiness." It's true, Augustine dabbled in a life of immorality prior to his conversion. But God's grace won him over to a totally new life, one of repentance and holiness.
Fr. Martin Macasaet, SDB
Is there someone in your life that needs your prayers for conversion? Entrust Him to God.
Lord, like St. Monica, I pray for __________________'s conversion to You.
St. Augustine, Bishop and Doctor, pray for us.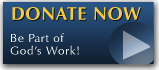 The FEAST is one of the happiest places on earth.

Click Here to find a Feast near you!
KERYGMA TV! is BACK
KERYGMA TV is on a new time slot and new channel Sundays 8 a.m. at IBC 13
Need Counseling? No Landline?
Now, you can use your mobile phone to call a friend for counseling at 09228407031. Or you may call our landlines 7266728, 7264709, 7259999 Mon-Fri 24-hrs, Sat 6am-5pm, Sun 6am-10am
BO BLOGS!
Go to Bo's Official Site and read his almost daily blog! Its not news, but thoughts and musings of Bo Sanchez. Get to know Bo in a more personal way --and find out what it means to live the life of a preacher. You get to enrich your faith as well.
DONATION
Remember to always donate your "first fruits"-not the last. Click on the "Donation" Box under the members menu - and you'll even see links to the nearest branches of the Banks where you can deposit.