READINGS for 2009-08-23
"And the very words I have spoken to you are spirit and life. But some of you don't believe me." – John 6:63
When the earth was still a formless wasteland, God spoke, "Let there be light," and there was light. Every time He spoke, things came into being from nothingness. But when it came to man, He lovingly made him according to His image and likeness. And then He gave man dominion over the earth. The very words God first spoke to man gave him spirit and life. But man destroyed that spirit and life when he did not believe God's spoken word that he will die if he eats from the tree of knowledge of good and evil.
Jesus came to restore that spirit and life again in man. John said that He Himself is God's Word made flesh. There is nothing that God desires more than to have a relationship with us. But how can we have a real relationship with Him if we don't believe Him? Jesus told us not to worry about our livelihood because the Father knows what we need. But do we believe in His words? Do we believe Him even when there are no more bills in our wallet but a lot of piled up bills that need to be paid? Author Oswald Chambers is right when he said that Christians are sometimes like "pagans in a crisis" when push comes to shove.
Ronna ledesma
Can you say with conviction, "Jesus, I trust in You" when you are neck-deep in debt and you have no money for food or even transportation?
Jehovah-Jireh, help my lack of faith. Help me to see that You know all my needs even before I came into existence in this world. Amen.
Joshua first reminds the people of the goodness of God and then He calls for a response from them — a commitment to follow the ways of the Lord. The call has not changed over the last 3500 years. It is still the same process and choice that is before us today. In the Sacraments we remember the goodness of God and are asked to submit our lives to the grace He offers to us. Will we respond positively? Only we can answer that question for ourselves.
Joshua 24:1-2a. 15-17. 18b
1
Joshua gathered together all the tribes of Israel at Shechem, summoning their elders, their leaders, their judges and their officers. When they stood in ranks before God,
2
Joshua addressed all the people
15
"If it does not please you to serve the LORD, decide today whom you will serve, the gods your fathers served beyond the River or the gods of the Amorites in whose country you are dwelling. As for me and my household, we will serve the LORD."
16
But the people answered, "Far be it from us to forsake the LORD for the service of other gods.
17
For it was the LORD, our God, who brought us and our fathers up out of the land of Egypt, out of a state of slavery. He performed those great miracles before our very eyes and protected us along our entire journey and among all the peoples through whom we passed.
18
Therefore we also will serve the LORD, for he is our God."
Psalm 34:2-3. 16-17. 18-19. 20-21. 22-23 (9a)
R: Taste and see the goodness of the Lord.
1 [2]
I will bless the LORD at all times; his praise shall be ever in my mouth.
2 [3]
Let my soul glory in the LORD; the lowly will hear me and be glad.
(R)
15 [16]
The LORD has eyes for the just, and ears for their cry.
16 [17]
The LORD confronts the evildoers, to destroy remembrance of them from the earth.
(R)
17 [18]
When the just cry out, the LORD hears them, and from all their distress he rescues them.
18 [19]
The LORD is close to the brokenhearted; and those who are crushed in spirit he saves.
(R)
19 [20]
Many are the troubles of the just one, but out of them all the LORD delivers him;
20 [21]
He watches over all his bones; not one of them shall be broken.
(R)
21 [22]
Vice slays the wicked, and the enemies of the just pay for their guilt.
22 [23]
But the LORD redeems the lives of his servants; no one incurs guilt who takes refuge in him.
(R)
2nd READING
Paul teaches us something about the nature of marriage. His teaching is twofold. First, in verse 21, he lays down the truth that marriage is all about a mutual submission of husband to wife and wife to husband. Second, towards the end, he tells us that this relationship is ultimately based in a great mystery, the mystery of the Church's submission to Christ as its head. The key here is for the couple to work out how the dynamic of mutual submission works! There is no 'one rule that fits all situations.' Such would be a denial of the individuality of the human person.
Ephesians 5:21-32 (or Ephesians 5:2a. 25-32)
21
Brothers and sisters: Be subordinate to one another out of reverence for Christ.
22
Wives should be subordinate to their husbands as to the Lord.
23
For the husband is head of his wife just as Christ is head of the church, he himself the savior of the body.
24
As the church is subordinate to Christ, so wives should be subordinate to their husbands in everything.
25
Husbands, love your wives, even as Christ loved the church and handed himself over for her
26
to sanctify her, cleansing her by the bath of water with the word,
27
that he might present to himself the church in splendor, without spot or wrinkle or any such thing, that she might be holy and without blemish.
28
So [also] husbands should love their wives as their own bodies. He who loves his wife loves himself.
29
For no one hates his own flesh but rather nourishes and cherishes it, even as Christ does the church,
30
because we are members of his body.
31
"For this reason a man shall leave [his] father and [his] mother and be joined to his wife, and the two shall become one flesh."
32
This is a great mystery, but I speak in reference to Christ and the church.
Jesus is confronted with the reality that many whom He has called have chosen not to follow Him because of the difficulties of life. This is the case in every generation. However, let us pray that we will have the insight and the grace to realize with Peter that there is no better option than the one Christ offers. Yes, following Jesus is difficult but at least there is the promise of eternal life. Following our own will may be easy, but what have we to place our hope in if we choose that path?
60
Many of Jesus' disciples who were listening said, "This saying is hard; who can accept it?"
61
Since Jesus knew that his disciples were murmuring about this, he said to them, "Does this shock you?
62
What if you were to see the Son of Man ascending to where he was before?
63
It is the spirit that gives life, while the flesh is of no avail. The words I have spoken to you are spirit and life.
64
But there are some of you who do not believe." Jesus knew from the beginning the ones who would not believe and the one who would betray him.
65
And he said, "For this reason I have told you that no one can come to me unless it is granted him by my Father."
66
As a result of this, many [of] his disciples returned to their former way of life and no longer accompanied him.
67
Jesus then said to the Twelve, "Do you also want to leave?"
68
Simon Peter answered him, "Master, to whom shall we go? You have the words of eternal life.
69
We have come to believe and are convinced that you are the Holy One of God."
think:
Following Jesus is difficult but at least there is the promise of eternal life. Following our own will may be easy, but what have we to place our hope in if we choose that path?
_________________________________________________________

God's special verse/thought for me today________________
_________________________________________________________

T O D A Y ' S BLESSING LIST
Thank You Lord for:
____________________________________
_______________________________________________________
READ THE BIBLE IN ONE YEAR 1 Maccabees 15-16
Things to be grateful for from the past week
________________________________________________________________
________________________________________________________________
_________________________________________________________________
Things to ask God for in the coming week
________________________________________________________________
_________________________________________________________________
________________________________________________________________
Most important word God told me this week
________________________________________________________________
________________________________________________________________
________________________________________________________________
A decisive choice (With A hAPPy ending?)
Here is the last installment in our Sunday-to-Sunday series of readings from the sixth chapter of John's Gospel. But we hardly have a happy ending to it. Jesus' discourse on Himself as the Bread of Life concludes with a fallout (a walkout, in fact), and a heart-rending division among His followers.
Although at least there is a saving grace at the end of the episode. We see Peter's decisive "declaration of loyalty." He gives voice to the deepest yearnings of our hearts. We might not fully understand Jesus' teachings, but we still stick it out with Him. At some point in our lives, He might have to ask us bluntly, too, "Do you also want to leave?" We should know what to answer then, hopefully.
Still, we note the gloomy tone of our Gospel episode. Despite Peter's reassurance, Jesus seems to harp on the negative by hinting next at the defection of Judas Iscariot. Is it possible that we have carried over this negative outlook into our own Christian lives as well? Many think that when we commit ourselves to follow Jesus, our happy days are finished. Taking over, instead, are the off-putting trio of sacrifice, self-denial and suffering.
True. After all, the Lord has His demands and constantly challenges us to measure up to His teaching and example. But this is by no means the only aspect of our Christian life. There is still the positive, optimistic and happy side as well! If we do not experience freedom and joy in the Good News of our salvation, if following Jesus turns out to be drudgery, if keeping the Ten Commandments result in our frowning and grumbling, then we've got it all wrong.
Christ will never force us to follow Him. The decision is always ours. Not a choice for what suits us fine, like in a buffet table spread. Rather, it's a choice between taking the whole thing in faith and remaining courageously and joyfully with the Lord, or simply calling it quits.
So, will it be a happy ending for us?
Fr. Martin Macasaet, SDB
Have I made the decision to follow the Lord wholeheartedly? Am I aware of the cost of following Him?
Lord, grant me the courage to follow You, notwithstanding the cost.
St. Rose of Lima, Virgin,pray for us.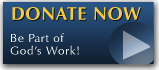 The FEAST is one of the happiest places on earth.

Click Here to find a Feast near you!
KERYGMA TV! is BACK
KERYGMA TV is on a new time slot and new channel Sundays 8 a.m. at IBC 13
Need Counseling? No Landline?
Now, you can use your mobile phone to call a friend for counseling at 09228407031. Or you may call our landlines 7266728, 7264709, 7259999 Mon-Fri 24-hrs, Sat 6am-5pm, Sun 6am-10am
BO BLOGS!
Go to Bo's Official Site and read his almost daily blog! Its not news, but thoughts and musings of Bo Sanchez. Get to know Bo in a more personal way --and find out what it means to live the life of a preacher. You get to enrich your faith as well.
DONATION
Remember to always donate your "first fruits"-not the last. Click on the "Donation" Box under the members menu - and you'll even see links to the nearest branches of the Banks where you can deposit.