READINGS for 2009-08-22
Memorial of the Queenship of the Blessed Virgin Mary
"The greatest among you must be your servant." – Matthew 23:11
In one of the community retreats that I attended, we had a reenactment of Jesus washing the feet of His Apostles. Some members felt embarrassed to have their feet washed by their leaders while others felt shocked by the mere thought of another person washing their feet. When I called on Vanee to wash her feet, she tried to reason her way out of the exercise. She said, "Dins, is it really necessary for you to do this?" In reply I said, "Please, just allow me to do this little service for you." As I washed Vanee's feet, I prayed for her intentions and renewed my commitment to love and care for her as my sister in Christ. A surge of protectiveness overcame me as I wiped her feet dry and I felt humbled that, in spite of my imperfections, the Lord had given me the chance to be a "spiritual mother" to Vanee and the other brothers and sisters in our community.
From that simple exercise I realized that a good leader is first and foremost a good servant. This way, one can lead by example. I was blessed to have been under the care of humble, godly and supportive leaders. From them I saw Jesus' very own brand of service — joyful, dedicated and selfless — and I did my best to do the same.
Dina Pecaña
Jesus, bless our leaders with the grace and humility to serve Your people as You served.
St. Sigfrid, Abbot, pray for us.
Boaz is a wealthy man and a 'good catch,' so to speak, for someone such as Ruth. God has surely demonstrated His faithfulness to her just as she had demonstrated her faithfulness and care for her mother-in-law, Naomi. Sometimes God's blessings will come to us despite our following the culture of the world. The important thing is our faithfulness to God. It is this that seems to draw forth the blessings of God in a very successful way.
Ruth 2:1-3. 8-11; 4:13-17
1
Naomi had a prominent kinsman named Boaz, of the clan of her husband Elimelech.
2
Ruth the Moabite said to Naomi, "Let me go and glean ears of grain in the field of anyone who will allow me that favor." Naomi said to her, "Go, my daughter,"
3
and she went. The field she entered to glean after the harvesters happened to be the section belonging to Boaz of the clan of Elimelech.
8
Boaz said to Ruth, "Listen, my daughter! Do not go to glean in anyone else's field; you are not to leave here. Stay here with my women servants.
9
Watch to see which field is to be harvested, and follow them; I have commanded the young men to do you no harm. When you are thirsty, you may go and drink from the vessels the young men have filled."
10
Casting herself prostrate upon the ground, she said to him, "Why should I, a foreigner, be favored with your notice?"
11
Boaz answered her "I have had a complete account of what you have done for your mother-in-law after your husband's death; you have left your father and your mother and the land of your birth, and have come to a people whom you did not know previously."
4:
13
Boaz took Ruth. When they came together as man and wife, the LORD enabled her to conceive and she bore a son.
14
Then the women said to Naomi, "Blessed is the LORD who has not failed to provide you today with an heir! May he become famous in Israel!
15
He will be your comfort and the support of your old age, for his mother is the daughter-in-law who loves you. She is worth more to you than seven sons!"
16
Naomi took the child, placed him on her lap, and became his nurse.
17
And the neighbor women gave him his name, at the news that a grandson had been born to Naomi. They called him Obed. He was the father of Jesse, the father of David.
R: See how the Lord blesses those who fear him.
1
Blessed are you who fear the LORD, who walk in his ways!
2
For you shall eat the fruit of your handiwork; happy shall you be, and favored.
(R)
3
Your wife shall be like a fruitful vine in the recesses of your home; your children like olive plants around your table.
(R)
4
Behold, thus is the man blessed who fears the LORD.
(R)
5
The LORD bless you from Zion may you see the prosperity of Jerusalem all the days of your life.
(R)
Leadership is nothing if it does not exemplify all that an organization or community demands of its members. To become a leader is to choose a life of service. To embrace a life of service is to embrace the call to be a disciple of Jesus. To become a disciple of Jesus is to be a living witness to the Gospel and God's saving power at work in our lives and the world. The latter is fundamental to all Christian callings. All Christians are called to be credible examples of the life of Christ. Let us pray that we will not fail the Church in this.
1
Jesus spoke to the crowds and to his disciples,
2
saying, "The scribes and the Pharisees have taken their seat on the chair of Moses.
3
Therefore, do and observe all things whatsoever they tell you, but do not follow their example. For they preach but they do not practice.
4
They tie up heavy burdens [hard to carry] and lay them on people's shoulders, but they will not lift a finger to move them.
5
All their works are performed to be seen. They widen their phylacteries and lengthen their tassels.
6
They love places of honor at banquets, seats of honor in synagogues,
7
greetings in marketplaces, and the salutation 'Rabbi.'
8
As for you, do not be called 'Rabbi.' You have but one teacher, and you are all brothers.
9
Call no one on earth your father; you have but one Father in heaven.
10
Do not be called 'Master'; you have but one master, the Messiah.
11
The greatest among you must be your servant.
12
Whoever exalts himself will be humbled; but whoever humbles himself will be exalted."
think:
To become a leader is to choose a life of service.
_________________________________________________________

God's special verse/thought for me today________________
_________________________________________________________

T O D A Y ' S BLESSING LIST
Thank You Lord for:
____________________________________
_______________________________________________________
READ THE BIBLE IN ONE YEAR 1 Maccabees 13-14
It's one week after the Solemnity of Our Lady's Assumption and this time we celebrate the Feast of her Queenship. But our Gospel reading for today seems unusual or even inappropriate, as it comes from the 23rd chapter of Matthew. There's nothing quite like this chapter elsewhere in the Gospels. Practically the whole thing is a strongly worded, powerful denunciation of the Pharisees — where we see the angry side of Jesus.
Why exactly was Jesus so tough on the Pharisees? A main point in His denunciation of them is their penchant or obsession for regulations, to the extent that they practically turned religion into a game of rules. Worse still, they forced their game on others. We all know (and as the popular homilist Mark Link reminds us) that true religion (in contrast with "Pharisaic" religion) is not a game of rules. It is a loving response to a loving God. St. Augustine put it in his famous line: "Love God, and do what you will." Love, indeed, is the supreme law. If we love God, everything will fall into place. But if we don't, even a million rules won't help.
As our beloved Queen, Mary most surely reigns in our hearts with love, more than with rigid rules. To her we render our thanks, honor and praise.
Fr. Martin Macasaet, SDB
In times of conflict, do I allow the law of love to reign?
Lord, help me to be always grounded on love, such that it will rule over all my decisions.
St. Sigfrid, Abbot, pray for us.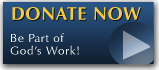 The FEAST is one of the happiest places on earth.

Click Here to find a Feast near you!
KERYGMA TV! is BACK
KERYGMA TV is on a new time slot and new channel Sundays 8 a.m. at IBC 13
Need Counseling? No Landline?
Now, you can use your mobile phone to call a friend for counseling at 09228407031. Or you may call our landlines 7266728, 7264709, 7259999 Mon-Fri 24-hrs, Sat 6am-5pm, Sun 6am-10am
BO BLOGS!
Go to Bo's Official Site and read his almost daily blog! Its not news, but thoughts and musings of Bo Sanchez. Get to know Bo in a more personal way --and find out what it means to live the life of a preacher. You get to enrich your faith as well.
DONATION
Remember to always donate your "first fruits"-not the last. Click on the "Donation" Box under the members menu - and you'll even see links to the nearest branches of the Banks where you can deposit.