READINGS for 2009-08-20
A PlASTIC BAG foR THE fEAST
"The feast is ready, but those who were invited were not ready to come." – Matthew 22:8
Because we love to eat, we Filipinos love feasts.
We like the array of delicious food on the table.
We even "prepare" for the feast. I know of some people who starve themselves the whole day so they can eat a lot during the celebration.
We also like to chat while eating. We bring stories with us to make the dining experience more interesting and enjoyable. Some of us even bring a plastic bag for take-home food.
Yes, we like food. We like feasts. Jesus invites us every single day to the grandest feast in the universe.
He invites us to receive Him in the Eucharist — the greatest feast of all.
God has a banquet especially for you.
Arun Gogna
Go and feast with Jesus in the Holy Eucharist today.
Dear Lord, thank You for inviting me to Your feast today. I celebrate with You, my God.
The lesson we must learn here is not to make promises we are likely to regret. Maybe, too, we should consider whether the promise we are making is not too rash or open to extreme consequences. I do not believe we have a God who demands such sorts of commitments as Jephthah's anyway. When we make our commitment to God, let us make our 'yes' mean 'yes' and 'no' mean 'no.' I am sure that will be enough for God!
29
The spirit of the LORD came upon Jephthah. He passed through Gilead and Manasseh, and through Mizpah-gilead as well, and from there he went on to the Ammonites.
30
Jephthah made a vow to the LORD. "If you deliver the Ammonites into my power," he said,
31
"whoever comes out of the doors of my house to meet me when I return in triumph from the Ammonites shall belong to the LORD. I shall offer him up as a holocaust."
32
Jephthah then went on to the Ammonites to fight against them, and the LORD delivered them into his power,
33
so that he inflicted a severe defeat on them, from Aroer to the approach of Minnith (twenty cities in all) and as far as Abel-keramin. Thus were the Ammonites brought into subjection by the Israelites.
34
When Jephthah returned to his house in Mizpah, it was his daughter who came forth, playing the tambourines and dancing. She was an only child he had neither son nor daughter besides her.
35
When he saw her, he rent his garments and said, "Alas, daughter, you have struck me down and brought calamity upon me. For I have made a vow to the LORD and I cannot retract."
36
"Father," she replied, "you have made a vow to the LORD. Do with me as you have vowed, because the LORD has wrought vengeance for you on your enemies the Ammonites."
37
Then she said to her father, "Let me have this favor. Spare me for two months, that I may go off down the mountains to mourn my virginity with my companions."
38
"Go," he replied, and sent her away for two months. So she departed with her companions and mourned her virginity on the mountains.
39
At the end of the two months she returned to her father, who did to her as he had vowed.
Psalm 40:5. 7-8a. 8b-9. 10
R: Here I am, Lord; I come to do your will.
4 [5]
Blessed the man who makes the LORD his trust; who turns not to idolatry or to those who stray after falsehood.
(R)
6 [7]
Sacrifice or oblation you wished not, but ears open to obedience you gave me. Burnt offerings or sin-offerings you sought not;
7 [8]
then said I, "Behold I come."
(R)
"In the written scroll it is prescribed for me,
8 [9]
to do your will, O my God, is my delight, and your law is within my heart!"
(R)
9 [10]
I announced your justice in the vast assembly; I did not restrain my lips, as you, O LORD, know.
(R)
I find the last sentiments of today's Gospel somewhat ominous and a little frightening. What is Jesus saying? If we read between the lines, I think it is quite clear that Jesus is saying that there are many who fail to respond to God's call of love. It is equally clear from the story that the reception of the gift of eternal life is partially dependent upon our individual responses to God's grace. Let us seek to be attentive to God's offers so that we will not lose an opportunity to draw close to Him.
1
Jesus again in reply spoke to them in parables, saying,
2
"The kingdom of heaven may be likened to a king who gave a wedding feast for his son.
3
He dispatched his servants to summon the invited guests to the feast, but they refused to come.
4
A second time he sent other servants, saying, "Tell those invited: 'Behold, I have prepared my banquet, my calves and fattened cattle are killed, and everything is ready; come to the feast.' "
5
Some ignored the invitation and went away, one to his farm, another to his business.
6
The rest laid hold of his servants, mistreated them, and killed them.
7
The king was enraged and sent his troops, destroyed those murderers, and burned their city.
8
Then he said to his servants, 'The feast is ready, but those who were invited were not worthy to come.
9
Go out, therefore, into the main roads and invite to the feast whomever you find.'
10
The servants went out into the streets and gathered all they found, bad and good alike, and the hall was filled with guests.
11
But when the king came in to meet the guests he saw a man there not dressed in a wedding garment.
12
He said to him, 'My friend, how is it that you came in here without a wedding garment?' But he was reduced to silence.
13
Then the king said to his attendants, 'Bind his hands and feet, and cast him into the darkness outside, where there will be wailing and grinding of teeth.'
14
Many are invited, but few are chosen."
think:
When we make our commitment to God let us make our 'yes' mean 'yes' and 'no' mean 'no.'
_________________________________________________________

God's special verse/thought for me today________________
_________________________________________________________

T O D A Y ' S BLESSING LIST
Thank You Lord for:
____________________________________
_______________________________________________________
READ THE BIBLE IN ONE YEAR 1 Maccabees 9-10
Back in the year 1981, the famous wedding of Prince Charles and the late Lady Diana Spencer took place. Thousands of invitations were sent out. Royalty from other countries, international political figures, heads of state, aristocrats, VIPs and celebrities all vied with one another as to who would have the honor of being invited. It was obviously impossible that everybody could be asked to come; places were limited.
And so, for those who were lucky enough to receive the much coveted invitation, a refusal was unthinkable. One just doesn't turn down an invitation coming from Buckingham Palace.
Well, the likes of us will never receive such a privilege, but it's also true that we do get invited to something more, something far greater: the banquet of the Eucharistic celebration, the opportunity to encounter Jesus Christ in the Holy Mass.
And this is not only a once-in-a-lifetime privilege, but an everyday possibility! It may well be a matter of truly giving God the priority. Other matters, other appointments may not be bad at all in themselves. Setting priorities simply means that we put God as Number One in our list, with all the rest following after.
Perhaps in this way, we will learn to include the daily Mass (or at least the Sunday Mass) in our schedule. Perhaps we will appreciate the Eucharistic celebration as truly a gathering of praise and thanksgiving to God, and not just a routine obligation to be carried out. Perhaps we will get something out of it, because we have brought something of our own into it. We might not mind so much or honor the "R.S.V.P." printed in most invitations nowadays. But when it comes to the Holy Mass that is okay; anyway, we have already responded by our active attendance and participation.
Fr. Martin Macasaet, SDB
Do I heartily accept Jesus' invitation in the Eucharistic celebrations? Or do I still see it as an obligation that I must fulfill?
Lord, enkindle in me a real love for the Eucharist.
St. Bernard, Abbot and Doctor, pray for us.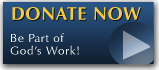 The FEAST is one of the happiest places on earth.

Click Here to find a Feast near you!
KERYGMA TV! is BACK
KERYGMA TV is on a new time slot and new channel Sundays 8 a.m. at IBC 13
Need Counseling? No Landline?
Now, you can use your mobile phone to call a friend for counseling at 09228407031. Or you may call our landlines 7266728, 7264709, 7259999 Mon-Fri 24-hrs, Sat 6am-5pm, Sun 6am-10am
BO BLOGS!
Go to Bo's Official Site and read his almost daily blog! Its not news, but thoughts and musings of Bo Sanchez. Get to know Bo in a more personal way --and find out what it means to live the life of a preacher. You get to enrich your faith as well.
DONATION
Remember to always donate your "first fruits"-not the last. Click on the "Donation" Box under the members menu - and you'll even see links to the nearest branches of the Banks where you can deposit.