READINGS for 2009-08-18
Jesus looked straight at them and answered, "This is impossible for human beings, but for God everything is possible." – Matthew 19:26
In 2002, the servant leaders of a parish in Muntinlupa felt God's calling to reach out to more people in their area. With this desire in mind, they created the Servants of Jesus Community Foundation, Inc. (SOJCFI). They wanted to start a children's scholarship program to sponsor kids who want to pursue their education but are financially challenged. But many obstacles stood in the way of setting up the foundation. The PHP 100,000 bond money registration requirement. The need for an office. The problem of generating funds for their operations and programs. Conflicts among the leaders which resulted to some members eventually leaving the community. Personal struggles of the members which affected their role in the foundation.
But with God nothing is impossible. SOJCFI started with three scholars last 2004 but has increased to 11 kids after two years. They are looking to continually increase the number of scholars and are also looking for programs to help the parents of these kids generate their own livelihood. Their story proves that things will always work out if you have God at your side.
Alvin fabella
With God on your side, how can you go wrong?
Lord, thank You for making the impossible possible in our lives.
God reveals Himself to Gideon through an angel and thus Gideon realizes with full force that he has been in the presence of the Lord. It seems that such miraculous meetings rarely occur but perhaps this is because we are not so open to them happening as people once were. Let us seek to be more sensitive to the work of the Spirit. Hopefully this will enable us to recognize His work in us more frequently.
11
The angel of the LORD came and sat under the terebinth in Ophrah that belonged to Joash the Abiezrite. While his son Gideon was beating out wheat in the winepress to save it from the Midianites,
12
the angel of the LORD appeared to him and said, "The LORD is with you, O champion!"
13
"My lord," Gideon said to him, "if the LORD is with us, why has all this happened to us? Where are his wondrous deeds of which our fathers told us when they said, 'Did not the LORD bring us up from Egypt?' For now the LORD has abandoned us and has delivered us into the power of Midian."
14
The LORD turned to him and said, "Go with the strength you have and save Israel from the power of Midian. It is I who send you."
15
But he answered him, "Please, my lord, how can I save Israel? My family is the meanest in Manasseh, and I am the most insignificant in my father's house."
16
"I shall be with you," the LORD said to him, "and you will cut down Midian to the last man."
17
He answered him, "If I find favor with you, give me a sign that you are speaking with me.
18
Do not depart from here, I pray you, until I come back to you and bring out my offering and set it before you." He answered, "I will await your return."
19
So Gideon went off and prepared a kid and an ephah of flour in the form of unleavened cakes. Putting the meat in a basket and the broth in a pot, he brought them out to him under the terebinth and presented them.
20
The angel of God said to him, "Take the meat and unleavened cakes and lay them on this rock; then pour out the broth." When he had done so,
21
the angel of the LORD stretched out the tip of the staff he held, and touched the meat and unleavened cakes. Thereupon a fire came up from the rock which consumed the meat and unleavened cakes, and the angel of the LORD disappeared from sight.
22
Gideon, now aware that it had been the angel of the LORD, said, "Alas, Lord GOD, that I have seen the angel of the LORD face to face!"
23
The LORD answered him, "Be calm, do not fear. You shall not die."
24
So Gideon built there an altar to the LORD and called it Yahweh-shalom.
R: The Lord speaks of peace to his people.
8 [9]
I will hear what God proclaims; the LORD-for he proclaims peace. To his people, and to his faithful ones, and to those who put in him their hope.
(R)
10 [11]
Kindness and truth shall meet; justice and peace shall kiss.
11 [12]
Truth shall spring out of the earth, and justice shall look down from heaven.
(R)
12 [13]
The LORD himself will give his benefits; our land shall yield its increase.
13 [14]
Justice shall walk before him, and salvation, along the way of his steps.
(R)
I find it interesting that wealth and riches come up fairly often as an issue in the Gospels and elsewhere in the Scriptures. I suppose that this is simply a reflection of the avaricious nature of the human heart when it comes to material possessions if it is not balanced with faith in God. Jesus has made it clear that wealth has nothing to do with how blessed a person is, and yet the way people deal with their wealth can be a very good indicator of the depth of their trust in God. Jesus' final comment is to affirm that the way God works is quite often the opposite of what we might expect. In this light, I think we should expect to see the poor occupying higher places in heaven.
23
Jesus said to his disciples, "Amen, I say to you, it will be hard for one who is rich to enter the kingdom of heaven.
24
Again I say to you, it is easier for a camel to pass through the eye of a needle than for one who is rich to enter the kingdom of God."
25
When the disciples heard this, they were greatly astonished and said, "Who then can be saved?"
26
Jesus looked at them and said, "For human beings this is impossible, but for God all things are possible."
27
Then Peter said to him in reply, "We have given up everything and followed you. What will there be for us?"
28
Jesus said to them, "Amen, I say to you that you who have followed me, in the new age, when the Son of Man is seated on his throne of glory, will yourselves sit on twelve thrones, judging the twelve tribes of Israel.
29
And everyone who has given up houses or brothers or sisters or father or mother or children or lands for the sake of my name will receive a hundred times more, and will inherit eternal life.
30
But many who are first will be last, and the last will be first."
think
:
Jesus has made it clear that wealth has nothing to do with how blessed a person is.
_________________________________________________________

God's special verse/thought for me today________________
_________________________________________________________

T O D A Y ' S BLESSING LIST
Thank You Lord for:
____________________________________
_______________________________________________________
READ THE BIBLE IN ONE YEAR 1 Maccabees 5-6
That last sentence in our Gospel passage for today is a stunning one-liner, typical of Jesus' trademark paradoxes: "Many who are first will be last, and the last will be first." Perhaps it is a given in our worldtoday — that there will always be sharp divisions and dualisms. This is especially true when it comes to material possessions: there will always be the haves, and the have-nots. But an American once modified it during a dinner-gathering of big shots and power brokers. He called them, "the haves, and the havesome-mores."
No wonder in our Filipino society, the gap between the rich and poor only widens and worsens continually. No wonder, too, philanthropy and charity often take the form of "outreach" projects, dole outs and donations, medical and dental "missions." While all these, of course, can be very helpful and admirable, the golden mean of a just and equitable society is still a pipe dream for the most part. Perhaps Jesus' teachings on detachment and evangelical poverty have really yet to take root in our hearts.
Our fallen human nature is such that, for example, the rich will seldom stop acquiring wealth and be once-and-for-all satisfied. And the poor, too, can be guilty of an inordinate desire for possessions. But the Lord Himself will also never stop at continually challenging the status quo. And even more, He will never be outdone in His generosity in order to reward those who step up to His tough standards. All this, until the "many who are first will be last, and the last will be first."
Fr. Martin Macasaet, SDB
How attached am I to my earthly ambitions?
Lord, teach me to temper and balance my earthly ambitions with a sense of detachment.
St. Helene, Widow, pray for us.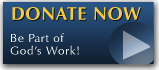 The FEAST is one of the happiest places on earth.

Click Here to find a Feast near you!
KERYGMA TV! is BACK
KERYGMA TV is on a new time slot and new channel Sundays 8 a.m. at IBC 13
Need Counseling? No Landline?
Now, you can use your mobile phone to call a friend for counseling at 09228407031. Or you may call our landlines 7266728, 7264709, 7259999 Mon-Fri 24-hrs, Sat 6am-5pm, Sun 6am-10am
BO BLOGS!
Go to Bo's Official Site and read his almost daily blog! Its not news, but thoughts and musings of Bo Sanchez. Get to know Bo in a more personal way --and find out what it means to live the life of a preacher. You get to enrich your faith as well.
DONATION
Remember to always donate your "first fruits"-not the last. Click on the "Donation" Box under the members menu - and you'll even see links to the nearest branches of the Banks where you can deposit.