READINGS for 2009-08-17
"I have obeyed all these commandments. What else do I need to do?" – Matthew 19:20
I love my new job. I get better pay and benefits, and the job description fits my profile. But that's not what makes this job better than my previous one. My new company's aim is to implement effective services to 18 schools throughout the country, optimize the use of resources among them and provide savings through a more centralized network.
That sounds like any company concerned with maximizing profits, right? The difference lies in our mission to use the savings to provide education for the young, with preference to the poor.
In other words, the money that we gain goes to scholarships and to funding schools in impoverished areas. This altruistic purpose gives meaning to an otherwise ordinary job.
It makes me realize that we can turn any task, be it big or small, into something greater by simply changing our purpose.
Too often, we are satisfied with doing the "right" things. We go to church, tend to our sickly parents, enroll our children in school, but we forget that we have a much higher purpose; to share God's love.
If we look around, we'll find that God gives plenty of chances to turn what is "just right" into something more meaningful.
Cecil lim
Turn ordinary tasks into opportunities to share God's love.
Lord, remind me of my real purpose.
When we do not trust in the Lord, things often go wrong in our lives, not because God is punishing us but simply because we have chosen to live outside of the ambit of His grace. If you drive your car on the paved road you are far less likely to hit an obstruction than if you take it cross-country. The same is true for us — if we live in harmony with God's will we are less likely to fall prey to the temptations of the devil.
11
The children of Israel offended the LORD by serving the Baals.
12
Abandoning the LORD, the God of their fathers, who had led them out of the land of Egypt, they followed the other gods of the various nations around them, and by their worship of these gods provoked the LORD.
13
Because they had thus abandoned him and served Baal and the Ashtaroth,
14
the anger of the LORD flared up against Israel, and he delivered them over to plunderers who despoiled them. He allowed them to fall into the power of their enemies round about whom they were no longer able to withstand.
15
Whatever they undertook, the LORD turned into disaster for them, as in his warning he had sworn he would do, till they were in great distress.
16
Even when the LORD raised up judges to deliver them from the power of their despoilers,
17
they did not listen to their judges, but abandoned themselves to the worship of other gods. They were quick to stray from the way their fathers had taken, and did not follow their example of obedience to the commandments of the LORD.
18
Whenever the LORD raised up judges for them, he would be with the judge and save them from the power of their enemies as long as the judge lived; it was thus the LORD took pity on their distressful cries of affliction under their oppressors.
19
But when the judge died, they would relapse and do worse than their fathers, following other gods in service and worship, relinquishing none of their evil practices or stubborn conduct.
Psalm 106:34-35. 36-37. 39-40. 43ab and 44
R: Remember us, O Lord, as you favor your people.
34
They did not exterminate the peoples, as the LORD had commanded them,
35
but mingled with the nations and learned their works.
(R)
36
They served their idols, which became a snare for them.
37
They sacrificed their sons and their daughters to demons.
(R)
39
They became defiled by their works, and wanton in their crimes.
40
And the LORD grew angry with his people, and abhorred his inheritance.
(R)
43
Many times did he rescue them, but they embittered him with their counsels.
44
Yet he had regard for their affliction when he heard their cry.
(R)
How many of us have walked away from moments of grace simply because we have decided that the cost to us might be too great? This is one of the most successful ploys of Satan when it comes to distracting us from responding fully to God's call. How can any cost God asks of us be too much? Jesus gave His life for our salvation; it is simple logic that this means we ought to be willing to do anything God asks us to do. After all, if it was not for Him we would not even have the opportunity to respond to His call.
16
A young man approached Jesus and said, "Teacher, what good must I do to gain eternal life?"
17
He answered him, "Why do you ask me about the good? There is only One who is good. If you wish to enter into life, keep the commandments."
18
He asked him, "Which ones?" And Jesus replied, " 'You shall not kill; you shall not commit adultery; you shall not steal; you shall not bear false witness;
19
honor your father and your mother'; and 'you shall love your neighbor as yourself.' "
20
The young man said to him, "All of these I have observed. What do I still lack?"
21
Jesus said to him, "If you wish to be perfect, go, sell what you have and give to the poor, and you will have treasure in heaven. Then come, follow me."
22
When the young man heard this statement, he went away sad, for he had many possessions.
think
:
If we live in harmony with God's will, we are less likely to fall prey to the temptations of the devil.
_________________________________________________________

God's special verse/thought for me today________________
_________________________________________________________

T O D A Y ' S BLESSING LIST
Thank You Lord for:
____________________________________
_______________________________________________________
READ THE BIBLE IN ONE YEAR 1 Maccabees 3-4
bloWing the chAnce oF A liFetime
Today's Gospel is no other than the well-known episode of the rich young man. In this nameless youth, we recognize every person today who approaches Jesus Christ, questioning Him not so much about rules to be followed, but rather about the full meaning of life. His inquiry, "What good must I do to gain eternal life?," is one that comes from the depths of the human heart, touching on what is truly essential and important. It is, indeed, a good question.
Jesus' immediate answer, however, doesn't seem to satisfy the young man. After all, as far as the commandments are concerned, he already obeys them. He therefore pursues his questioning: "What do I still lack?" Thereupon Jesus responds by inviting him to enter upon the path of perfection: "If you wish to be perfect, go, sell what you have and give to the poor, and
you will have treasure in heaven. Then come, follow me."
We cannot help but notice the barrage of verbs, the succession of imperatives from the Lord: ". . . go . . . sell . . . give . . . come . . . follow . . ." It is as if Jesus is implying, "So, you think you have already done enough in your life? If you then ask me what more can you do, then here it is...." Jesus therefore wastes no time in discussion. His proposal to the rich young man is straightforward and simple, action-oriented and practical, comprehensive and concrete. We all know the sad ending, of course. There is even an added tone of poignancy — the fact that the addressee of Jesus' challenge was young. The man definitely had a bright future ahead of him. But he opted to close himself from those prospects. "He went away sad...."
What started with great expectations ended as a major disappointment. The good question at the start ended up into a disappointing departure, for lack of a courageous sacrifice. Perhaps it was really the Lord Jesus who was the sad one, seeing such a bright prospect for discipleship but blowing his chance-of-a-lifetime.
Fr. Martin Macasaet, SDB
How ready am I to follow what Jesus is telling me in the depths of my heart?
Lord, grant me the grace and the courage to obey and to act on Your will for my life.
St. Clare of Montefalco, Virgin, pray for us.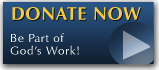 The FEAST is one of the happiest places on earth.

Click Here to find a Feast near you!
KERYGMA TV! is BACK
KERYGMA TV is on a new time slot and new channel Sundays 8 a.m. at IBC 13
Need Counseling? No Landline?
Now, you can use your mobile phone to call a friend for counseling at 09228407031. Or you may call our landlines 7266728, 7264709, 7259999 Mon-Fri 24-hrs, Sat 6am-5pm, Sun 6am-10am
BO BLOGS!
Go to Bo's Official Site and read his almost daily blog! Its not news, but thoughts and musings of Bo Sanchez. Get to know Bo in a more personal way --and find out what it means to live the life of a preacher. You get to enrich your faith as well.
DONATION
Remember to always donate your "first fruits"-not the last. Click on the "Donation" Box under the members menu - and you'll even see links to the nearest branches of the Banks where you can deposit.