READINGS for 2009-08-14
"So they are no longer two, but one…" – Matthew 19:6
Jane Welsh, secretary to Scottish essayist Thomas Carlyle (1795-1881), married him and devoted her life to him and his work. He loved her deeply but was so busy with his writing and speaking engagements that he often neglected her. Sometime into their marriage, she became ill and suddenly died. In a new book by John Ortberg, it said that after the funeral, Thomas went alone to Jane's room and looked at her diary. He found these words she had written about him: "Yesterday he spent an hour with me and it was like heaven. I love him so." On another day, she wrote, "I have listened all day to hear his steps in the hall but now it is late. I guess he will not come today." He wept brokenly, realizing his neglect of her and her desire just to talk with him.
I ask this question to the husbands and wives: Are you one? The real acid test is this question to your spouse: "Do you feel that I'm spending enough time with you?" If he/she answers no to your face, then you might be one — not with your spouse but with something else: computer, work, or yes, even with your service.
Jon Escoto
Do I honestly feel that I have been giving enough time for my spouse?
Lord, next to You, nobody else deserves my most precious time but my spouse. Give me the grace to make more time for him/her every
Joshua addresses the people of Israel and invites them to commit themselves to following the Lord. Seldom do we hear such a call today! Perhaps this is why we are so hesitant to share our faith with others. Perhaps the leaders of the Church and our communities need to be more forthright in calling people into ministry in the life of the Church? I wonder what difference it might make if we were to focus more intently on the work of evangelization?
1
Joshua gathered together all the tribes of Israel at Shechem, summoning their elders, their leaders, their judges and their officers. When they stood in ranks before God,
2
Joshua addressed all the people "Thus says the LORD, the God of Israel: In times past your fathers, down to Terah, father of Abraham and Nahor, dwelt beyond the River and served other gods.
3
But I brought your father Abraham from the region beyond the River and led him through the entire land of Canaan. I made his descendants numerous, and gave him Isaac.
4
To Isaac I gave Jacob and Esau. To Esau I assigned the mountain region of Seir in which to settle, while Jacob and his children went down to Egypt.
5
"Then I sent Moses and Aaron, and smote Egypt with the prodigies which I wrought in her midst.
6
Afterward I led you out of Egypt, and when you reached the sea, the Egyptians pursued your fathers to the Red Sea with chariots and horsemen.
7
Because they cried out to the LORD, he put darkness between your people and the Egyptians, upon whom he brought the sea so that it engulfed them. After you witnessed what I did to Egypt, and dwelt a long time in the desert,
8
I brought you into the land of the Amorites who lived east of the Jordan. They fought
against you, but I delivered them into your power. You took possession of their land, and I destroyed them [the two kings of the Amorites] before you.
9
Then Balak, son of Zippor, king of Moab, prepared to war against Israel. He summoned Balaam, son of Beor, to curse you;
10
but I would not listen to Balaam. On the contrary, he had to bless you, and I saved you from him.
11
Once you crossed the Jordan and came to Jericho, the men of Jericho fought against you, but I delivered them also into your power.
12
And I sent the hornets ahead of you which drove them [the Amorites, Perizzites, Canaanites, Hittites, Girgashites, Hivites and Jebusites] out of your way; it was not your sword or your bow.
13
"I gave you a land which you had not tilled and cities which you had not built, to dwell in; you have eaten of vineyards and olive groves which you did not plant."
Psalm 136:1-3. 16-18. 21-22 and 24
R: His mercy endures forever.
1
Give thanks to the LORD, for he is good, for his mercy endures forever;
2
give thanks to the God of gods, for his mercy endures forever;
3
give thanks to the Lord of lords, for his mercy endures forever.
(R)
16
Who led his people through the wilderness, for his mercy endures forever;
17
who smote great kings, for his mercy endures forever;
18
and slew powerful kings, for his mercy endures forever.
(R)
21
And made their land a heritage, for his mercy endures forever;
22
the heritage of Israel his servant, for his mercy endures forever;
24
and freed us from our foes, for his mercy endures forever.
(R)
Life is about choices — choices of how we are to live and what values are important to us. Some choose marriage and others choose celibacy — so be it. Let us live fully the choices we make — all for the sake of the Kingdom of God. We remember today the life of a Franciscan priest, Maximilian Kolbe, who made a choice to give his life in the place of another as a prisoner of war in World War II. The man who survived because of the choice of Kolbe lived to be present at the latter's canonization. I am sure the witness of Kolbe's decision did more to transform that man's life than merely prolong his earthly existence.
3
Some Pharisees approached Jesus, and tested him, saying, "Is it lawful for a man to divorce his wife for any cause whatever?"
4
He said in reply, "Have you not read that from the beginning the Creator 'made them male and female'
5
and said, 'For this reason a man shall leave his father and mother and be joined to his wife, and the two shall become one flesh'?
6
So they are no longer two, but one flesh. Therefore, what God has joined together, no human being must separate."
7
They said to him, "Then why did Moses command that the man give the woman a bill of divorce and dismiss her?"
8
He said to them, "Because of the hardness of your hearts Moses allowed you to divorce your wives, but from the beginning it was not so.
9
I say to you, whoever divorces his wife (unless the marriage is unlawful) and marries another commits adultery."
10
His disciples said to him, "If that is the case of a man with his wife, it is better not to marry."
11
He answered, "Not all can accept this word, but only those to whom that is granted.
12
Some are incapable of marriage because they were born so; some, because they were made so by others; some, because they have renounced marriage for the sake of the kingdom of heaven. Whoever can accept this ought to accept it."
think:
Life is about choices — choices of how we are to live and what values are important to us.
_________________________________________________________

God's special verse/thought for me today________________
_________________________________________________________

T O D A Y ' S BLESSING LIST
Thank You Lord for:
____________________________________
_______________________________________________________
READ THE BIBLE IN ONE YEAR Ester A-D
consistent right From the very stArt
Beneath the polemics between Jesus and the Pharisees regarding divorce in today's Gospel, we note our Lord invoking what was laid out "from the beginning." It is as if He is investing a certain normativeness in what is given right from the start. Even if circumstances do change through the centuries, and consequently, they warrant adjustments and adaptations, what was decreed at the beginning still holds validity and wisdom. Jesus Himself asserts His own radically new teaching regarding divorce and adultery, but even His "originality" lay firmly on the primordial mind of God in Sacred Scriptures. His wasn't a
total upheaval, all-of-a-sudden and out-of-nowhere. Instead, it is very much rooted and anchored on the timeless principles laid out by God ever since.
Our saint for today, St. Maximilian Kolbe, must have been deeply rooted in his faith. Such a solid anchoring made him steadfast and unflinching in the face of horrible evil. It made him take that bold step to offer himself as a substitute to another prisoner and die in the starvation cell. Indeed, this is the main life incident for which St. Kolbe is most known.
But it was by no means a onetime adrenaline-driven feat. In some sense, it was simply the crowning of a life already solid in its principles right from the very start, the notreally- surprising result of a deeply consistent life, one totally dedicated to God and our Blessed Mother. The Nazi officer (or for that matter, the prisoner whom Maximilian Kolbe substituted) probably couldn't believe it, that someone else would ever volunteer to die instead for another.
Our Lord's disciples, too, were surprised by His radical teaching: "If that is the case of a man with his wife, it is better not to marry." Of course, he had a ready explanation for the whole thing. But then again, it is simply all a matter of a steady allegiance to an enduring and unchanging God.
Fr. Martin Macasaet, SDB
How rooted am I in God's truth? Am I easily swayed by the world's changing values?
Lord, help me to hold on fast to Your teachings, no matter what the world may dictate.
St. Maximillian Kolbe, Priest and Martyr, pray for us.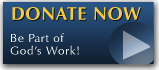 The FEAST is one of the happiest places on earth.

Click Here to find a Feast near you!
KERYGMA TV! is BACK
KERYGMA TV is on a new time slot and new channel Sundays 8 a.m. at IBC 13
Need Counseling? No Landline?
Now, you can use your mobile phone to call a friend for counseling at 09228407031. Or you may call our landlines 7266728, 7264709, 7259999 Mon-Fri 24-hrs, Sat 6am-5pm, Sun 6am-10am
BO BLOGS!
Go to Bo's Official Site and read his almost daily blog! Its not news, but thoughts and musings of Bo Sanchez. Get to know Bo in a more personal way --and find out what it means to live the life of a preacher. You get to enrich your faith as well.
DONATION
Remember to always donate your "first fruits"-not the last. Click on the "Donation" Box under the members menu - and you'll even see links to the nearest branches of the Banks where you can deposit.