READINGS for 2009-08-12
"If your brother sins (against you), go and tell him his fault between you and him alone. If he listens to you, you have won over your brother."
An email from halfway around the world popped in my inbox and immediately caught my ire. My boss, Bryan, a very wise man, knew that I was rightfully angry with this colleague. However, he cautioned me not to answer the email right away. He told me to take a breather, let the emotion go and compose an objective response. Thank God I followed his advice! Not only was I able to bring my point across, my colleague realized the error and apologized. More than this, I kept the peace.
Heeding today's Gospel is a constant challenge for us Christians. It takes prayer since we need God's grace to overcome our emotional outbursts. Nevertheless, it would take a decision from our part to heed Jesus' instructions. I found Marsha Petrie Sue's advice in her book,
The CEO of You,
hilarious yet practical to help me calm down when faced with a stressful situation. 8+8+8. Take eight seconds to draw the breath through your nose, eight seconds to hold the breath and eight seconds to exhale.
Whether you follow Marsha's advice or not, it is important that we remain calm and let Jesus' peace be in our hearts so that we can be "light" to those around us.
Ariel Driz
Do I react or respond? Do I want to prove I am right or do I want to prove God's love conquers all?
Lord Jesus, as I strive to follow You, let me be filled with Your peace so that I may be a light to all. Amen.
The death of Moses marked the end of an era for the Israelites. It formally ends their wandering in the desert and they are now free to enter the Promised Land under the guidance of Joshua. It is important to remember that as great as Moses was, he was only a man. His greatness stemmed from his obedience, albeit at times somewhat reluctant, to God's will. This is the greatest lesson we can learn from his life.
1
Moses went up from the plains of Moab to Mount Nebo, the headland of Pisgah which faces Jericho, and the LORD showed him all the land — Gilead, and as far as Dan,
2
all Naphtali, the land of Ephraim and Manasseh, all the land of Judah as far as the Western Sea,
3
the Negeb, the circuit of the Jordan with the lowlands at Jericho, city of palms, and as far as Zoar.
4
The LORD then said to him, "This is the land which I swore to Abraham, Isaac and Jacob that I would give to their descendants. I have let you feast your eyes upon it, but you shall not cross over."
5
So there, in the land of Moab, Moses, the servant of the LORD, died as the LORD had said;
6
and he was buried in the ravine opposite Beth-peor in the land of Moab, but to this day no one knows the place of his burial.
7
Moses was one hundred and twenty years old when he died, yet his eyes were undimmed and his vigor unabated.
8
For thirty days the Israelites wept for Moses in the plains of Moab, till they had completed the period of grief and mourning for Moses.
9
Now Joshua, son of Nun, was filled with the spirit of wisdom, since Moses had laid his hands upon him; and so the Israelites gave him their obedience, thus carrying out the LORD's command to Moses.
10
Since then no prophet has arisen in Israel like Moses, whom the LORD knew face to face.
11
He had no equal in all the signs and wonders the LORD sent him to perform in the land of Egypt against Pharaoh and all his servants and against all his land,
12
and for the might and the terrifying power that Moses exhibited in the sight of all Israel.
Psalm 66:1-3a. 5 and 8. 16-17
R: Blessed be God who filled my soul with fire!
1
Shout joyfully to God, all you on earth,
2
sing praise to the glory of his name; proclaim his glorious praise.
3
Say to God, "How tremendous are your deeds!
(R)
5
Come and see the works of God, his tremendous deeds among the children of Adam.
8
Bless our God, you peoples, loudly sound his praise.
(R)
16
Hear now, all you who fear God, while I declare what he has done for me.
17
When I appealed to him in words, praise was on the tip of my tongue.
(R)
One of the more diffi cult aspects of Christian living is getting the right balance in giving and receiving correction. Humility demands that we be open to being corrected when we sin, and this is actually a good thing for us as we get warned that we are on the wrong path. Similarly, when we help bring someone back from a life of sin to a life of holiness, we are said to be covering over a multitude of our own sins. Yet in both of these examples, the most important thing is humility and the willingness to accept that we are not always going to be right.
15
Jesus said to his disciples: "If your brother sins [against you], go and tell him his fault between you and him alone. If he listens to you, you have won over your brother.
16
If he does not listen, take one or two others along with you, so that 'every fact may be established on the testimony of two or three witnesses.'
17
If he refuses to listen to them, tell the church. If he refuses to listen even to the church, then treat him as you would a Gentile or a tax collector.
18
Amen, I say to you, whatever you bind on earth shall be bound in heaven, and whatever you loose on earth shall be loosed in heaven.
19
Again, [amen,] I say to you, if two of you agree on earth about anything for which they are to pray, it shall be granted to them by my heavenly Father.
20
For where two or three are gathered together in my name, there am I in the midst of them."
think
:
One of the more difficult aspects of Christian living is getting the right balance in giving and receiving correction.
_________________________________________________________

God's special verse/thought for me today________________
_________________________________________________________

T O D A Y ' S BLESSING LIST
Thank You Lord for:
____________________________________
_______________________________________________________
READ THE BIBLE IN ONE YEAR Judith 9-12
Which PAttern shAll We FolloW? (PArAdigm shiFt needed!)
Continuing yesterday's guidelines on community living, today's Gospel passage is again in connection with the Church community. This time, Jesus outlines a procedure on how to correct those who have done wrong. First, we ought to go to our
sinful brother and point out his fault, while keeping the whole thing in private. Second, if the person refuses to listen, the help of two or three witnesses may be solicited. Third, a referral to the church is needed if the sinner continues to be obstinate. Finally, and only after a stubborn refusal still, does our Lord allow us to kick him out of the community.
Come to think of it, it's not even so much as we who kick out our erring brother or sister. In reality, it is the sinner who isolates himself because of his stubbornness and defiance. But even this is not an excuse not to reach out and extend a helping hand to him.
Christ's teaching is the Christian way of fraternal correction: Christian because it is truly according to Christ's pattern or procedure. But we seem to get it all upside down. We at once isolate the sinner by not bothering to reach out to him. Then we spread the word around and gossip about the erring member to the others in the community. Only finally (if we ever get to do it at all) do we muster enough courage to talk to the sinner, whereas this should have been the first thing we did.
So, which pattern should we follow? Do we stick with the old procedure, apparently better but definitely unchristian? Or do we go against the flow, alongside our Lord's teaching, and see if it is indeed the better one?
Maybe it's us who should be corrected, in terms of our complacent ways and mentalities, preferring always what we have been used to rather than what Christ insists on. We ought to allow our Lord's teaching to effect a"paradigm shift" in us, for the sake of our erring brothers and sisters and in obedience to Him.
Fr. Martin Macasaet, SDB
Is my way of correcting someone in accordance with Christ's teaching on fraternal correction?
Lord, help me to be genuinely concerned with an erring brother or sister by reaching out to him in love.
St. Euplus, Martyr, pray for us.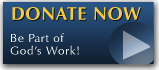 The FEAST is one of the happiest places on earth.

Click Here to find a Feast near you!
KERYGMA TV! is BACK
KERYGMA TV is on a new time slot and new channel Sundays 8 a.m. at IBC 13
Need Counseling? No Landline?
Now, you can use your mobile phone to call a friend for counseling at 09228407031. Or you may call our landlines 7266728, 7264709, 7259999 Mon-Fri 24-hrs, Sat 6am-5pm, Sun 6am-10am
BO BLOGS!
Go to Bo's Official Site and read his almost daily blog! Its not news, but thoughts and musings of Bo Sanchez. Get to know Bo in a more personal way --and find out what it means to live the life of a preacher. You get to enrich your faith as well.
DONATION
Remember to always donate your "first fruits"-not the last. Click on the "Donation" Box under the members menu - and you'll even see links to the nearest branches of the Banks where you can deposit.