READINGS for 2009-08-11
"The LORD himself goes before you and will be with you; he will never leave you nor forsake you. Do not be afraid; do not be discouraged." -
Deuteronomy 31:8
I never liked making plans for myself, especially big-time ones. Back in college, when people asked me what my plans were after graduation, I usually answered that my main goal is to graduate first and plan later. I thought it was smart, and I guess it is, for some time. But when I graduated, I suddenly faced a whole new horizon in front of me. One that I was afraid to explore because I didn't know where to start in the first place.
So, on my 21st birthday, a few months after I graduated, I decided to finally make plans. Big plans for my dreams in life. Plans like travel around the world and the Philippines, go on a Marian pilgrimage, put up a bookstore, publish at least two fiction books.... It was exciting to write down all those plans, but it scared me as well. What if they don't come true? What if writing them down would just lead me to failure?
But God is faithful, and just as He promised the Israelites that He would never leave them, He hasn't left my side either. I'm far from fulfilling all of my dreams but I believe I will get to do them — and more — in God's time.
Tina matanguihan
Don't be afraid of the future! God is with you every step of the way.
Father, when I am afraid of the future, remind me that You are with me and will always be every step of the way.
Change of leadership is a critical time in the life of any group as it is a means by which the group goes forward. Otherwise, it becomes irrelevant as it gets caught up in an internal squabble that completely exhausts it. History redounds to examples of both. The question for the Israelites is how will they handle the shift from the mega-personality of Moses to his successor?
1
When Moses had finished speaking to all Israel,
2
he said to them, "I am now one hundred and twenty years old and am no longer able to move about freely; besides, the LORD has told me that I shall not cross this Jordan.
3
It is the LORD, your God, who will cross before you; he will destroy these nations before you, that you may supplant them. [It is Joshua who will cross before you, as the LORD promised.]
4
The LORD will deal with them just as he dealt with Sihon and Og, the kings of the Amorites whom he destroyed, and with their country.
5
When, therefore, the LORD delivers them up to you, you must deal with them exactly as I have ordered you.
6
Be brave and steadfast; have no fear or dread of them, for it is the LORD, your God, who marches with you; he will never fail you or forsake you."
7
Then Moses summoned Joshua and in the presence of all Israel said to him, "Be brave and steadfast, for you must bring this people into the land which the LORD swore to their fathers he would give them; you must put them in possession of their heritage.
8
It is the LORD who marches before you; he will be with you and will never fail you or forsake you. So do not fear or be dismayed."
Deuteronomy 32:3-4ab. 7. 8. 9 and 12
R: The portion of the Lord is his people.
3
For I will sing the LORD's renown. Oh, proclaim the greatness of our God!
4
The Rock — how faultless are his deeds, how right all his ways!
(R)
7
Think back on the days of old, reflect on the years of age upon age. Ask your father and he will inform you, ask your elders and they will tell you.
(R)
8
When the Most High assigned the nations their heritage, when he parceled out the descendants of Adam, He set up the boundaries of the peoples after the number of the sons of Israel.
(R)
9
While the LORD's own portion was Jacob, His hereditary share was Israel.
12
The LORD alone was their leader, no strange god was with him.
(R)
We remember today a mighty woman of God, St. Clare, companion of St. Francis of Assisi, who if anything lived a more austere life than he did. She truly exemplified the spirit of today's Gospel in her childlike trust and obedience to God. As we reflect upon Clare's life, let us pray that we will be given the grace of simplicity and humility as she did so that our witness to the Gospel will be strengthened by the truth that it rests entirely upon the grace of God and not on our own strength and abilities.
Matthew 18:1-5. 10. 12-14
1
The disciples approached Jesus and said, "Who is the greatest in the kingdom of heaven?"
2
He called a child over, placed it in their midst,
3
and said, "Amen, I say to you, unless you turn and become like children, you will not enter the kingdom of heaven.
4
Whoever humbles himself like this child is the greatest in the kingdom of heaven.
5
And whoever receives one child such as this in my name receives me.
10
"See that you do not despise one of these little ones, for I say to you that their angels in heaven always look upon the face of my heavenly Father.
[
11
]
11 12
What is your opinion? If a man has a hundred sheep and one of them goes astray, will he not leave the ninety-nine in the hills and go in search of the stray?
13
And if he finds it, amen, I say to you, he rejoices more over it than over the ninety-nine that did not stray.
14
In just the same way, it is not the will of your heavenly Father that one of these little ones be lost."
think:
Change of leadership is a critical time in the life of any group as it is a means by which the group goes forward.
_________________________________________________________

God's special verse/thought for me today________________
_________________________________________________________

T O D A Y ' S BLESSING LIST
Thank You Lord for:
____________________________________
_______________________________________________________
READ THE BIBLE IN ONE YEAR Judith 5-8
guidelines For the christiAn community
The whole 18th Chapter of the Gospel according to Matthew (the first few verses of which comprise our Gospel reading today) is known as the Community Discourse of Jesus. That indeed is what it refers to: life together, in the Christian community. Three different points under this overall theme correspond to the three groupings or paragraphs of verses (1-5, 10, and 12-14). The first refers to the issue of true greatness. Jesus' "living object lesson" of calling over a little child is His lecture against worldly, ambitious ideas about authority and positions of honor in the community.
The second part (verse 10) contains the phrase: "little ones." This need not refer only to children. Rather, it can indicate also the simple, vulnerable people without much influence. Very often, they are the ones easily scandalized by those in the community that is driven by ambition.
And finally, our Lord is telling us that the leaders in the community should be first of all concerned with their pastoral (that is, their shepherding) responsibilities. Foremost among this is that they should see to it that nobody gets lost — especially the "little ones." Such a teaching on the part of Jesus is most useful for all of us as well, as we strive to build communities and to counteract individualism and divisiveness. May today's saint, St. Clare (who decided to follow Christ as an 18-year-old lady and who eventually founded a congregation of sisters), be our example and guide.
Fr. Martin Macasaet, SDB
How do I reflect Jesus' love for the little ones in my community?
Lord, make my heart like Yours, which loves the little ones.
St. Clare, Virgin, pray for us.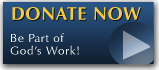 The FEAST is one of the happiest places on earth.

Click Here to find a Feast near you!
KERYGMA TV! is BACK
KERYGMA TV is on a new time slot and new channel Sundays 8 a.m. at IBC 13
Need Counseling? No Landline?
Now, you can use your mobile phone to call a friend for counseling at 09228407031. Or you may call our landlines 7266728, 7264709, 7259999 Mon-Fri 24-hrs, Sat 6am-5pm, Sun 6am-10am
BO BLOGS!
Go to Bo's Official Site and read his almost daily blog! Its not news, but thoughts and musings of Bo Sanchez. Get to know Bo in a more personal way --and find out what it means to live the life of a preacher. You get to enrich your faith as well.
DONATION
Remember to always donate your "first fruits"-not the last. Click on the "Donation" Box under the members menu - and you'll even see links to the nearest branches of the Banks where you can deposit.