READINGS for 2009-08-09
All bitterness… must be removed from you. Be…forgiving! – Ephesians 4:31, 32
"Lord, I forgive this man." I uttered this prayer in my heart as I received another unwarranted bullying from my boss. It was
truly a humiliating experience. He was the most difficult, stone-hearted fellow in the management team.
I was assigned under him upon my arrival in my overseas job. His treatment towards me paralyzed me to the point that I could no longer think. He went so far as to criticize the words "God bless!" that I include in my emails.
Because I wanted to witness for the Lord in my workplace, I just smiled through the persecution. I learned to live out Colossians 3:12, to put on kindness, humility and patience. In the days that followed, the harshness and the provoking words continued to fly.
It was no longer productive. It was bitter. But I decided to forgive.
One day, about three weeks after I started at my new job, the chief executive officer circulated a memo that I, as division manager, would no longer report to my boss directly. Oh, how sweet this news was to my ears!
The Word of God is indeed true. "Humble yourselves before the Lord, and he will exalt you" (James 4:10).
Danny Tariman
Do you feel like retaliating when someone insults you?
Lord, teach me to be humble and forgiving.
Even when we are tempted to give up and lie down and die, if God still has work for us to do, we will be brought back to life. Elijah eats one small meal and it is enough to satisfy his hunger for 40 days. God must have a big task for him to do. Whether the task God has for us is big or small should not be of concern to us; our concern should be following Him in obedience. All things are possible if they are according to the will of God — all we have to do is make ourselves available for the work of God and He will do the rest for us.
4
Elijah went a day's journey into the desert, until he came to a broom tree and sat beneath it. He prayed for death "This is enough, O LORD! Take my life, for I am no better than my fathers."
5
He lay down and fell asleep under the broom tree, but then an angel touched him and ordered him to get up and eat.
6
He looked and there at his head was a hearth cake and a jug of water. After he ate and drank, he lay down again,
7
but the angel of the LORD came back a second time, touched him, and ordered, "Get up and eat, else the journey will be too long for you!"
8
He got up, ate and drank; then strengthened by that food, he walked forty days and forty nights to the mountain of God, Horeb.
Psalm 34:2-3. 4-5. 6-7. 8-9 (9a)
R: Taste and see the goodness of the Lord.
1 [2]
I will bless the LORD at all times; his praise shall be ever in my mouth.
2 [3]
Let my soul glory in the LORD; the lowly will hear me and be glad.
(R)
3 [4]
Glorify the LORD with me, let us together extol his name.
4 [5]
I sought the LORD, and he answered me and delivered me from all my fears.
(R)
5 [6]
Look to him that you may be radiant with joy, and your faces may not blush with shame.
6 [7]
When the afflicted man called out, the LORD heard, and from all his distress he saved him.
(R)
7 [8]
The angel of the LORD encamps around those who fear him, and delivers them.
8 [9]
Taste and see how good the LORD is; blessed the man who takes refuge in him.
(R)
Paul exhorts us become a living sacrifice to God; a fragrant offering to His name. The good news regarding this is that He will be the one to provide the grace necessary to accomplish His will. With such a generous God, nothing should hold us back from giving all to Him except selfishness and rebellion. Let us pray that God will truly free us from these sins so that our lives will be a living and true witness to the wonders and beauty of His love.
30
Brothers and sisters: Do not grieve the Holy Spirit of God, with which you were sealed for the day of redemption.
31
All bitterness, fury, anger, shouting, and reviling must be removed from you, along with all malice.
32
And be kind to one another, compassionate, forgiving one another as God has forgiven you in Christ.
5:
1
So be imitators of God, as beloved children,
2
and live in love, as Christ loved us and handed himself over for us as a sacrificial offering to God for a fragrant aroma.
Jesus wants to assure us that He does not seek His own glory but the glory of His Father in Heaven. This is an important lesson for us to learn as it is exactly the opposite to what the world teaches when it tells us to seek the acclaim and reward due our efforts. All we accomplish for the Kingdom of God is done through the grace of God and thus the glory truly belongs to God. It is a lie to claim it for ourselves and the last thing we want to do is live a lie against the generosity of God!
41
The Jews murmured about Jesus because he said, "I am the bread that came down from heaven,"
42
and they said, "Is this not Jesus, the son of Joseph? Do we not know his father and mother? Then how can he say, 'I have come down from heaven'?"
43
Jesus answered and said to them, "Stop murmuring among yourselves.
44
No one can come to me unless the Father who sent me draw him, and I will raise him on the last day.
45
It is written in the prophets: 'They shall all be taught by God.' Everyone who listens to my Father and learns from him comes to me.
46
Not that anyone has seen the Father except the one who is from God; he has seen the Father.
47
Amen, amen, I say to you, whoever believes has eternal life.
48
I am the bread of life.
49
Your ancestors ate the manna in the desert, but they died;
50
this is the bread that comes down from heaven so that one may eat it and not die.
51
I am the living bread that came down from heaven; whoever eats this bread will live forever; and the bread that I will give is my flesh for the life of the world."
think:
All we accomplish for the Kingdom of God is done through the grace of God and thus the glory truly belongs to God.
_________________________________________________________

God's special verse/thought for me today________________
_________________________________________________________

T O D A Y ' S BLESSING LIST
Thank You Lord for:
____________________________________
_______________________________________________________
READ THE BIBLE IN ONE YEAR Tobit 12-14
Things to be grateful for from the past week
________________________________________________________________
________________________________________________________________
_________________________________________________________________
Things to ask God for in the coming week
________________________________________________________________
_________________________________________________________________
________________________________________________________________
Most important word God told me this week
________________________________________________________________
________________________________________________________________
________________________________________________________________
being drAWn by the FAther
Our Gospel passage for today begins on a rather sour note. The Jews are grumbling against Jesus, against His bold claim of being the Bread of Life. They bank on their acquaintance with Him and on their knowledge of His family background.
But Jesus' reaction to them reveals His calm-yet-firm composure. "No one can come to me unless the Father who sent me draw him...." St. Augustine has a spin-off on these words of our Lord. Augustine asks, "Are you not yet drawn by the Father? Then pray that you may be drawn by Him."
Human nature is such that if left to itself, it is simply at the mercy of one's own not-always-so-good desires. There is a need that God the Father should draw us, attract or invite us. We realize that our desires are not always spontaneous. Some of them may have become so by training or education. Certain foods, for example, are ordinarily not that palatable, but they have become so for us simply because we acquired the taste for them.
The same applies to our spiritual life. Fr. Nil Guillemette, in his commentary
Hungry No More,
says that, left to ourselves, we might be incapable of knowing and loving God as He actually wants to be known and loved by us. That is why
He inspires in our hearts and minds the added spiritual strength necessary for that. However, this intervention of God still leaves us entirely free to refuse or accept it. No one is ever forced to accept Christ, but the fact remains that "no one can come
to me," says Jesus, "unless the Father who sent me draws him."
Is it any wonder, therefore, that Jesus presents Himself to us as the
Bread
of Life? Bread is, in a sense, more prized than any precious stone, more powerful than any sword. In life, we can do without diamonds or swords but we shall always hunger for bread.
What better thing there is for us to do than allow ourselves simply to be drawn unto Him, the Bread of our Life!
Fr. Martin Macasaet, SDB
Do I allow myself to be drawn by the Father? How do I respond to His invitation to draw nearer to Him?
Lord, make me open to Your promptings to draw closer to You.
St. Romanus, Martyr, pray for us.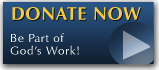 The FEAST is one of the happiest places on earth.

Click Here to find a Feast near you!
KERYGMA TV! is BACK
KERYGMA TV is on a new time slot and new channel Sundays 8 a.m. at IBC 13
Need Counseling? No Landline?
Now, you can use your mobile phone to call a friend for counseling at 09228407031. Or you may call our landlines 7266728, 7264709, 7259999 Mon-Fri 24-hrs, Sat 6am-5pm, Sun 6am-10am
BO BLOGS!
Go to Bo's Official Site and read his almost daily blog! Its not news, but thoughts and musings of Bo Sanchez. Get to know Bo in a more personal way --and find out what it means to live the life of a preacher. You get to enrich your faith as well.
DONATION
Remember to always donate your "first fruits"-not the last. Click on the "Donation" Box under the members menu - and you'll even see links to the nearest branches of the Banks where you can deposit.