READINGS for 2009-08-07
"… take up your cross, and follow me." – Matthew 16:24
Had I followed my "own desires" I could have been a famous rocker. Or maybe a rich and powerful politician. Or a successful corporate executive. I actually had my chance in each of these fields. But no. I took up my cross and followed Jesus.
My budding singing and songwriting career I devoted to the music ministry of our community then and to my ministry now. My learned skill as a politician in dealing with different types of people, especially the masses, I now use to bring people from all walks of life to the faith.
My lucrative position in the corporate world I left to become a fulltime preacher for the Lord.
Jesus said it. "If you want to follow Me, deny yourself and take up your cross." But something's amazing here.
Because denying myself and carrying my cross to follow Him gave me so much joy, freedom, blessing, love and fulfillment — more than what my own desires could have brought me.
Only the love of God could turn our crosses into our biggest blessings — our death into our resurrection!
Truly amazing!
Alvin Barcelona
What things do you need to leave behind to follow Jesus? What crosses do you need to take up?
Lord, grant me the grace to deny myself, take up my cross and follow You so that I may discover the fullness of life. Amen.
Throughout history, God has demonstrated His love for His people by intervening in the lives of individuals or community of faith. There is no doubt as to God's love for us. But the biggest problem is our willingness to humbly accept His love and allow it to form and transform our lives into His image. We were created in love to love, and our ultimate end is love. Let us open our hearts to God's love today.
32
Moses said to the people: "Ask now of the days of old, before your time, ever since God created man upon the earth; ask from one end of the sky to the other, 'Did anything so great ever happen before? Was it ever heard of?
33
Did a people ever hear the voice of God speaking from the midst of fire, as you did, and live?
34
Or did any god venture to go and take a nation for himself from the midst of another nation, by testings, by signs and wonders, by war, with his strong hand and outstretched arm, and by great terrors, all of which the LORD, your God, did for you in Egypt before your very eyes?
35
All this you were allowed to see that you might know the LORD is God and there is no other.
36
Out of the heavens he let you hear his voice to discipline you; on earth he let you see his great fire, and you heard him speaking out of the fire.
37
For love of your fathers he chose their descendants and personally led you out of Egypt by his great power,
38
driving out of your way nations greater and mightier than you, so as to bring you in and to make their land your heritage, as it is today.
39
This is why you must now know, and fix in your heart, that the LORD is God in the heavens above and on earth below, and that there is no other.
40
You must keep his statutes and commandments which I enjoin on you today, that you and your children after you may prosper, and that you may have long life on the land which the LORD, your God, is giving you forever."
Psalm 77:12-13. 14-15. 16 and 21
R: I remember the deeds of the Lord.
11 [12]
I remember the deeds of the LORD; yes, I remember your wonders of old.
12 [13]
And I meditate on your works; your exploits I ponder.
(R)
13 [14]
O God, your way is holy; what great god is there like our God?
14 [15]
You are the God who works wonders; among the peoples you have made known your power.
(R)
15 [16]
With your strong arm you redeemed your people, the sons of Jacob and Joseph.
20 [21]
You led your people like a flock under the care of Moses and Aaron.
(R)
Do not believe anyone who says following Jesus as a disciple is going to be easy — it is NOT! Jesus makes it clear to His disciples that to follow Him is to choose the way of the cross. The socalled 'Prosperity Gospel' does the Kingdom of God no favor when it downplays the difficulties of living in Christ. This becomes evident when people get older and become subject to suffering. Their faith cannot provide any answer for them.
24
Jesus said to his disciples, "Whoever wishes to come after me must deny himself, take up his cross, and follow me.
25
For whoever wishes to save his life will lose it, but whoever loses his life for my sake will find it.
26
What profit would there be for one to gain the whole world and forfeit his life? Or what can one give in exchange for his life?
27
For the Son of Man will come with his angels in his Father's glory, and then he will repay everyone according to his conduct.
28
Amen, I say to you, there are some standing here who will not taste death until they see the Son of Man coming in his kingdom."
think
:
We were created in love to love and our ultimate end is love.
_________________________________________________________

God's special verse/thought for me today________________
_________________________________________________________

T O D A Y ' S BLESSING LIST
Thank You Lord for:
____________________________________
_______________________________________________________
READ THE BIBLE IN ONE YEAR Tobit 4-7
liFe-(eX)chAnging decisions
Our Gospel reading today perhaps makes us think almost automatically of the great martyrs — those who denied their selves, took up their crosses and followed Jesus unto death. Truly, they gave up their lives for the Lord's sake — and they in turn gained eternal life. Yet, there is more to Jesus' words in the Gospel than just martyrdom. All those who undergo some kind of conversion in their lives also fall under what Jesus meant with His words. For example, the alcoholic who joins a support group and undergoes rehabilitation, the addicted gambler who is willing to pay the cost and spend time to overcome his compulsion, the lukewarm Catholic who joins a spiritual retreat hoping to recharge himself — all such people who make such life-changing decisions also "lose" their lives for Christ's sake to find themselves again.
The process isn't easy, of course. It is not without reason that Jesus speaks of denying one's very self and taking up one's cross. But the Lord Himself assures us of a sure reward: "He will repay everyone according to His conduct." It is infinitely worth the cost because there is a decisive trade-off at stake: "What profit would there be for one to gain the whole world and forfeit his life? Or what can one give in exchange for his life?"
And so indeed these are life-changing decisions — quite literally (as a matter of fact), for lives are not only changed — nay, more, there is a great exchange: lives (physical lives) are given up, and life (eternal life) is gained.
Fr. Martin Macasaet, SDB
What area/s of your life need to be rehabilitated so you can find your true self again?
Lord, I lift up to You my _______________ (name here the areas of your life that need to be rehabilitated). Grant me the courage to take necessary actions that will lead to
a better life.
St. Sixtus and Companions, Priest and Martyrs, pray for us.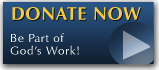 The FEAST is one of the happiest places on earth.

Click Here to find a Feast near you!
KERYGMA TV! is BACK
KERYGMA TV is on a new time slot and new channel Sundays 8 a.m. at IBC 13
Need Counseling? No Landline?
Now, you can use your mobile phone to call a friend for counseling at 09228407031. Or you may call our landlines 7266728, 7264709, 7259999 Mon-Fri 24-hrs, Sat 6am-5pm, Sun 6am-10am
BO BLOGS!
Go to Bo's Official Site and read his almost daily blog! Its not news, but thoughts and musings of Bo Sanchez. Get to know Bo in a more personal way --and find out what it means to live the life of a preacher. You get to enrich your faith as well.
DONATION
Remember to always donate your "first fruits"-not the last. Click on the "Donation" Box under the members menu - and you'll even see links to the nearest branches of the Banks where you can deposit.