READINGS for 2009-08-05
Then Jesus said to her in reply, "O woman, great is your faith! Let it be done for you as you wish." – Matthew 15:28
The Philippine Star
ran a story about a Hollywood director who was to receive a film award from President Macapagal-Arroyo. On his way to Malacañang, it rained hard. The roads became flooded and traffic stalled. To make it to his appointment, he had to wade through the floods and take a pedicab. Being a tall and big fellow, he hardly fitted into the tricycle cab. Despite the seemingly "disastrous" experience, he was quoted as saying, "It was lots of fun — wild and good!"
Like the director, we can always look at seemingly disastrous experiences in either a negative or a positive way — "the half-empty or half-full" glass of water. What will make you look at these situations positively is a thankful faith. If we believe that He will turn everything unto good in bad or inconvenient situations (Romans 8:28), it will turn out well.
But it's not always easy to look at the bright side. That's why we need to constantly practice thanking God (Colossians 4:2) in every possible situation — good or bad.
Rolly España
Do you feel that the world is against you? Do you see disaster at every corner? Or do you expect blessings to meet you at every turn?
Lord, thank You! Bless me with a grateful heart at all times.
St. Nonna, Matron, pray for us.
The lack of faith of the people is seen to be the cause for their remaining a further 40 years wandering in the desert. Similar to yesterday's reflection, I do not necessarily believe that this is a punishment from God but rather the people's rationalization of why it took them so long to come to the Promised Land. Like a small child, we seem to look for reasons why things happen to us. Yes, the Israelites' lack of faith is at the root of their long-term wanderings, but this is simply it — and not necessarily a punishment from God at the same time.
Numbers 13:1-2. 25 –14:1. 26a-29a. 34-35
1
The LORD said to Moses,
2
"Send men to reconnoiter the land of Canaan, which I am giving to the Israelites. You shall send one man from each ancestral tribe, all of them princes."
25
After reconnoitering the land for forty days they returned,
26
met Moses and Aaron and the whole community of the Israelites in the desert of Paran at Kadesh, made a report to them all, and showed them the fruit of the country.
27
They told Moses, "We went into the land to which you sent us. It does indeed flow with milk and honey, and here is its fruit.
28
However, the people who are living in the land are fierce, and the towns are fortified and very strong. Besides, we saw descendants of the Anakim there.
29
Amalekites live in the region of the Negeb; Hittites, Jebusites and Amorites dwell in the highlands, and Canaanites along the seacoast and the banks of the Jordan."
30
Caleb, however, to quiet the people toward Moses, said, "We ought to go up and seize the land, for we can certainly do so."
31
But the men who had gone up with him said, "We cannot attack these people; they are too strong for us."
32
So they spread discouraging reports among the Israelites about the land they had scouted, saying, "The land that we explored is a country that consumes its inhabitants. And all the people we saw there are huge men,
33
veritable giants (the Anakim were a race of giants); we felt like mere grasshoppers, and so we must have seemed to them."
14:
1
At this, the whole community broke out with loud cries, and even in the night the people wailed.
26
The LORD also said to Moses and Aaron:
27
"How long will this wicked community grumble against me? I have heard the grumblings of the Israelites against me.
28
Tell them, "By my life, says the LORD, I will do to you just what I have heard you say.
29
Here in the desert shall your dead bodies fall. Of all your men of twenty years or more, registered in the census, who grumbled against me,
34
Forty days you spent in scouting the land; forty years shall you suffer for your crimes one year for each day. Thus you will realize what it means to oppose me.
35
I, the LORD, have sworn to do this to all this wicked community that conspired against me; here in the desert they shall die to the last man."
Psalm 106:6-7ab. 13-14. 21-22. 23
R: Remember us, O Lord, as you favor your people.
6
We have sinned, we and our fathers; we have committed crimes; we have done wrong.
7
Our fathers in Egypt considered not your wonders.
(R)
13
But soon they forgot his works; they waited not for his counsel.
14
They gave way to craving in the desert and tempted God in the wilderness.
(R)
21
They forgot the God who had saved them, who had done great deeds in Egypt,
22
wondrous deeds in the land of Ham, terrible things at the Red Sea.
(R)
23
Then he spoke of exterminating them, but Moses, his chosen one, withstood him in the breach to turn back his destructive wrath.
(R)
Today is also the Feast of the Dedication of the Basilica of Mary Major in Rome. This church was originally built to honor Mary as the Mother of God. Thus, it celebrates the faith of Mary that the promises of God to her would be fulfilled. The Gospel today celebrates the faith of a non-Jewish, Canaanite woman. Her depth of faith so impresses Jesus that He grants her desire. May we, too, develop the same depth of faith as she did, and so experience the fullness of God's blessing in our lives.
21
At that time Jesus withdrew to the region of Tyre and Sidon.
22
And behold, a Canaanite woman of that district came and called out, "Have pity on me, Lord, Son of David! My daughter is tormented by a demon."
23
But he did not say a word in answer to her. His disciples came and asked him, "Send her away, for she keeps calling out after us."
24
He said in reply, "I was sent only to the lost sheep of the house of Israel."
25
But the woman came and did him homage, saying, "Lord, help me."
26
He said in reply, "It is not right to take the food of the children and throw it to the dogs."
27
She said, "Please, Lord, for even the dogs eat the scraps that fall from the table of their masters."
28
Then Jesus said to her in reply, "O woman, great is your faith! Let it be done for you as you wish." And her daughter was healed from that hour.
think:
Like a small child, we seem to look for reasons why things happen to us.
_________________________________________________________

God's special verse/thought for me today________________
_________________________________________________________

T O D A Y ' S BLESSING LIST
Thank You Lord for:
____________________________________
_______________________________________________________
READ THE BIBLE IN ONE YEAR Nehemiah 10-13
beyond PoPulAr sAyings, A PrAyer With A surPrise result
Today, our Gospel gives a clear lesson on prayer — not just any kind of prayer, but one which is persevering and persistent. In our Gospel episode, not even the "insult" by Jesus to the Canaanite woman (that is, His calling her and her people "dogs") daunted her. Instead, she gamely picked up the insult and turned the tables around Jesus (as it were). As we often say (popular saying no. 1), "If at first you don't succeed, try and try again." Our own prayer ought to be like that of the Canaanite woman. Our prayers will seem to fall on deaf ears. There's always the risk of entrusting ourselves to silence, uncertainty and even rebuff. It really all depends on God. That's why we say (popular saying no. 2), "Man proposes, God disposes."
We should not be discouraged; instead, we should learn to be "cheeky" with God (in Tagalog:
makapal ang mukha
) when we pray. Perhaps today's commemoration of the Dedication of the Basilica of Saint Mary Major in Rome can even provide an occasion to practice such prayer. The comment in The Vatican II Weekday Missal suggests that "a visit to this venerable, beautiful church should be a hope of every Catholic." Why not? It may seem possible only for those who can afford to go on expensive European pilgrimages. Can we not make this the object of our persistent prayer? It is the kind of prayer that results in the unexpected. "You can never tell" (popular saying no. 3). The Lord God is a God of Surprises. Legend tells us that the exact spot where the Basilica of Saint Mary Major was to be constructed in Rome's Esquiline Hill was unbelievably indicated by a miraculous, out-of-season snowfall.
Perhaps it didn't come as a miraculous surprise to the Canaanite woman that her request on behalf of her daughter was granted by Jesus. It was Jesus, in fact, who was caught by surprise by the unexpected attitude of the woman. Hers indeed is the prayer which results in surprises.
Fr. Martin Macasaet, SDB
What is it that I need to persistently pray for?
Lord, I believe that You will answer my prayer — in Your time, in Your own way. Help me to trust in that belief. Amen.
St. Nonna, Matron, pray for us.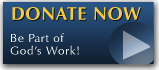 The FEAST is one of the happiest places on earth.

Click Here to find a Feast near you!
KERYGMA TV! is BACK
KERYGMA TV is on a new time slot and new channel Sundays 8 a.m. at IBC 13
Need Counseling? No Landline?
Now, you can use your mobile phone to call a friend for counseling at 09228407031. Or you may call our landlines 7266728, 7264709, 7259999 Mon-Fri 24-hrs, Sat 6am-5pm, Sun 6am-10am
BO BLOGS!
Go to Bo's Official Site and read his almost daily blog! Its not news, but thoughts and musings of Bo Sanchez. Get to know Bo in a more personal way --and find out what it means to live the life of a preacher. You get to enrich your faith as well.
DONATION
Remember to always donate your "first fruits"-not the last. Click on the "Donation" Box under the members menu - and you'll even see links to the nearest branches of the Banks where you can deposit.