READINGS for 2009-08-04
(Peter) cried out, "Lord, save me!" Immediately Jesus stretched out his hand and caught him… – Matthew 14:30-31
During a party, my nephew told me about his accident. He was driving along the North Luzon Expressway with his whole family. Suddenly, a speeding car swerved and cut his path to avoid a stalled vehicle in his way. My nephew slammed into the back of the speeding car. If he had not,
a bus could have crushed their car on the other lane. His car was a total wreck but none of them suffered any major injuries. He said that he had prayed before they took the trip.
For sure the Lord's angels had been at the scene to rescue them. That's why I always pray for protection and help when I travel. And I know the angels come. Once, we were on a busy sidewalk with rush-hour people milling about and we had too much baggage to carry. Suddenly, a bellboy pops out to help us. His name? Marcos de la Cruz!
Another time, in Washington DC, we were anxious about riding a cab. Then the taxi we hailed turned out to be driven by a Christian radio evangelist who ministered to fellow Ethiopians.
A prayer for protection is a signal for Jesus to send security enforcers — His angels. Have you prayed for protection today?
Donna España
"For God commands the angels to guard you in all your ways." (Psalm 91:11)
Lord, You are my refuge, my strength, and my ever present help in times of need.
Amen.
St. John Vianney, Priest, pray for us.
I do not believe that God would smite someone with the terrible disease of leprosy out of anger at something he had said or done unless He meant to heal him of it in the near future. Here the author is trying to find a reason for the leprosy of Miriam and, as usual, it is seen as a result of a sin committed by the person. Sickness and illness are a natural part of life and not necessarily an affliction given to us by God when we sin. Our God is a loving God, not a vindictive one.
1
Miriam and Aaron spoke against Moses on the pretext of the marriage he had contracted with a Cushite woman.
2
They complained, "Is it hrough Moses alone that the LORD speaks? Does he not speak through us also?" And the LORD heard this.
3
Now, Moses himself was by far the meekest man on the face of the earth.
4
So at once the LORD said to Moses and Aaron and Miriam, "Come out, you three, to the meeting tent." And the three of them went.
5
Then the LORD came down in the column of cloud, and standing at the entrance of the tent, called Aaron and Miriam. When both came forward,
6
he said, "Now listen to the words of the LORD, 'Should there be a prophet among you, in visions will I reveal myself to him, in dreams will I speak to him;
7
Not so with my servant Moses! Throughout my house he bears my trust;
8
face to face I speak to him, plainly and not in riddles. The presence of the LORD he beholds. Why, then, did you not fear to speak against my servant Moses?'"
9
So angry was the LORD against them that when he departed,
10
and the cloud withdrew from the tent, there was Miriam, a snow white leper! When Aaron turned and saw her a leper,
11
"Ah, my lord!" he said to Moses, "please do not charge us with the sin that we have foolishly committed!
12
Let her not thus be like the stillborn babe that comes forth from its mother's womb with its flesh half consumed."
13
Then Moses cried to the LORD, "Please, not this! Pray, heal her!"
Psalm 51:3-4. 5-6ab. 6cd-7. 12-13
R: Be merciful, O Lord, for we have sinned.
1 [3]
Have mercy on me, O God, in your goodness; in the greatness of your compassion wipe out my offense.
2 [4]
Thoroughly wash me from my guilt and of my sin cleanse me.
(R)
3 [5]
For I acknowledge my offense, and my in is before me always.
4 [6]
"Against you only have I sinned, and done what is evil in your sight" — that you may be justified in your sentence, indicated when you condemn.
5 [7]
Indeed, in guilt was I born, and in sin my mother conceived me.
(R)
10 [12]
A clean heart create for me, O God, and a steadfast spirit renew within me.
11 [13]
Cast me not out from your presence, and your Holy Spirit take not from me.
(R)
John Vianney is a saint worth a moment's reflection. I am sure he must have meditated upon today's Gospel often as he had a remarkable faith and trust in God.
He both slept and ate very little yet had tireless energy in the confessional and in evangelization and pastoral care of his parishioners. He must have realized that if it was God's will for him to accomplish all that he did, then God Himself would take care of his health.
Matthew 14:22-36 (or Matthew 15:1-2. 10-14 )
22
Jesus made the disciples get into the boat and precede him to the other side, while he dismissed the crowds.
23
After doing so, he went up on the mountain by himself to pray. When it was evening he was there alone.
24
Meanwhile the boat, already a few miles offshore, was being tossed about
by the waves, for the wind was against it.
25
During the fourth watch of the night, he came toward them, walking on the sea.
26
When the disciples saw him walking on the sea they were terrified. "It is a ghost," they said, and they cried out in fear.
27
At once Jesus spoke to them, "Take courage, it is I; do not be afraid."
28
Peter said to him in reply, "Lord, if it is you, command me to come to you on the water."
29
He said, "Come." Peter got out of the boat and began to walk on the water toward Jesus.
30
But when he saw how strong the wind was he became frightened; and, beginning to sink, he cried out, "Lord, save me!"
31
Immediately Jesus stretched out his hand and caught him, and said to him, "O you of little faith, why did you doubt?"
32
After they got into the boat, the wind died down.
33
Those who were in the boat did him homage, saying, "Truly, you are the Son of God."
34
After making the crossing, they came to land at Gennesaret.
35
When the men of that place recognized him, they sent word to all the surrounding country. People brought to him all those who were sick
36
and begged him that they might touch only the tassel on his cloak, and as many as touched it were healed.
think:
Sickness and illness are a natural part of life and not necessarily an affliction given to us by God when we sin.
_________________________________________________________

God's special verse/thought for me today________________
_________________________________________________________

T O D A Y ' S BLESSING LIST
Thank You Lord for:
____________________________________
_______________________________________________________
READ THE BIBLE IN ONE YEAR Nehemiah 6-9
Today's saint (born in the year 1786) is the patron of priests, particularly
of parish priests: St. John Mary Vianney, more popularly known as the "Curé d'Ars." For 41 years, he was the parish priest of a remote village called Ars in southern France. John Vianney was assigned there because when he was still a seminarian, he barely made it in his theological studies, being of poor intellectual capacity. His superiors probably thought it was the best thing for him.
And yet Ars became the favorite destination of politicians, journalists, priests, bishops and common folks who sought the humble priest. John Vianney became legendary in his priestly ministry, especially in the confessional. He would stay there for hours and hours, hearing confessions and giving out spiritual advice. What he lacked intellectually was compensated by his holiness and pastoral zeal. He became so famous throughout France, such that he was nominated to receive the imperial cross of the French Legion of Honor and recommended for a transfer of assignment to a bigger parish. He humbly refused both.
In today's Gospel, fame also followed Jesus' exploits. We are told that "when the men of that place recognized him, they sent word to all the surrounding country." Not only that — there was a mystique about Jesus as well: His walking on the water attests to that.
"Not as man sees does God see, because man sees the appearance but the Lord looks into the heart" (1 Samuel 16:7). Fame and fortune are often just based on externals or plain impressions. But there are far deeper realities within each person.
In the case of Jesus, His disciples thought He was a ghost. Similarly, St. John Vianney, at some point in his life, suffered persecution from other priests who considered him ignorant and an impostor. The disciples eventually did Jesus homage and acknowledged Him as the Son of God. On the other hand, John Vianney became a saint and a model of all parish clergy.
Fr. Martin Macasaet, SDB
Who are the persons I want to emulate? What attracts me to them — their fame
or their deeper qualities?
Lord, help me to see beyond the externals so that I may be able to appreciate the
goodness in every person.
St. John Vianney, Priest, pray for us.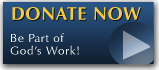 The FEAST is one of the happiest places on earth.

Click Here to find a Feast near you!
KERYGMA TV! is BACK
KERYGMA TV is on a new time slot and new channel Sundays 8 a.m. at IBC 13
Need Counseling? No Landline?
Now, you can use your mobile phone to call a friend for counseling at 09228407031. Or you may call our landlines 7266728, 7264709, 7259999 Mon-Fri 24-hrs, Sat 6am-5pm, Sun 6am-10am
BO BLOGS!
Go to Bo's Official Site and read his almost daily blog! Its not news, but thoughts and musings of Bo Sanchez. Get to know Bo in a more personal way --and find out what it means to live the life of a preacher. You get to enrich your faith as well.
DONATION
Remember to always donate your "first fruits"-not the last. Click on the "Donation" Box under the members menu - and you'll even see links to the nearest branches of the Banks where you can deposit.