READINGS for 2009-08-03
"Bring them here to me." – Matthew 14:18
What makes a meal special? Is it the price? I've eaten expensive meals at posh restaurants but found little pleasure from them. But I've eaten delightful meals for less than P30. I have fond memories of lazy Sunday mornings at home and the smell of
tuyo
and
sinangag
coming from the kitchen. I remember, too, the lunch breaks with college friends, talking about life and its complexities, at our favorite "budget" barbecue place. I think what makes a meal special are the people you share it with. It's in the friendship, the stories, the laughter and the spirit of generosity. It's in the realization that you are blessed beyond measure. It's in the peace and contentment that comes with being thankful for all things.
In today's Gospel, Jesus miraculously multiplies fish and bread to feed thousands of people. Jesus does not turn them away. Instead He says to His disciples, "Bring them here to me." It's almost like He's saying, "Don't be scared! I have more than enough love in me to feed all these people!" So what makes a meal special? It's not the price tag. It's the love.
Cess Cosico
With whom have you been sharing meals lately? Make meals with people an opportunity to share God's generosity.
Lord, let my love nourish other people.
Anyone who has been a good leader will know what Moses means when he says it is difficult to carry the weight of the expectations of the people on his back. As people who live under authority, we have a duty to care for our leaders to make their lives in leadership as easy as possible. Yes, our leaders are here to serve us, but we must do our part in making that role of service as light and easy as possible. This will create the right situation for better and more effective leadership, something we all desire.
4
The children of Israel lamented, "Would that we had meat for food!
5
We remember the fish we used to eat without cost in Egypt, and the cucumbers, the melons, the leeks, the onions, and the garlic.
6
But now we are famished; we see nothing before us but this manna."
7
Manna was like coriander seed and had the appearance of bdellium.
8
When they had gone about and gathered it up, the people would grind it between millstones or pound it in a mortar, then cook it in a pot and make it into loaves, which tasted like cakes made with oil.
9
At night, when the dew fell upon the camp, the manna also fell.
10
When Moses heard the people, family after family, crying at the entrance of their tents, so that the LORD became very angry, he was grieved.
11
"Why do you treat your servant so badly?" Moses asked the LORD. "Why are you so displeased with me that you burden me with all this people?
12
Was it I who conceived all this people? or was it I who gave them birth, that you tell me to carry them at my bosom, like a foster father carrying an infant, to the land you have promised under oath to their fathers?
13
Where can I get meat to give to all this people? For they are crying to me, 'Give us meat for our food.'
14
I cannot carry all this people by myself, for they are too heavy for me.
15
If this is the way you will deal with me, then please do me the favor of killing me at once, so that I need no longer face this distress."
Psalm 81:12-13. 14-15. 16-17
R: Sing with joy to God our help.
11 [12]
"My people heard not my voice, and Israel obeyed me not;
12 [13]
so I gave them up to the hardness of their hearts; they walked according to their own counsels."
(R)
13 [14]
"If only my people would hear me, and Israel walk in my ways,
14 [15]
quickly would I humble their enemies; against their foes I would turn my hand."
(R)
15 [16]
"Those who hated the LORD would seek to flatter me, but their fate would endure forever,
16 [17]
while Israel I would feed with the best of wheat, and with honey from the rock I would fill them."
(R)
In the midst of our busyness, it is important that we make a decision to regularly draw aside and reflect upon our life's direction. If we fail to do this, we run the risk of allowing our lives to be propelled by immediacy. While this may be necessary at times, more often than not, it is a distraction from the path we should be walking, namely to eternal life. The immediacy of the material world is a very powerful influence that can only be balanced by regular reflection and contemplation upon the spiritual meaning of our lives.
13
When Jesus heard of the death of John the Baptist, he withdrew in a boat to a deserted place by himself. The crowds heard of this and followed him on foot from their towns.
14
When he disembarked and saw the vast crowd, his heart was moved with pity for them, and he cured their sick.
15
When it was evening, the disciples approached him and said, "This is a deserted place and it is already late; dismiss the crowds so that they can go to the villages and buy food for themselves."
16
[Jesus] said to them, "There is no need for them to go away; give them some food yourselves."
17
But they said to him, "Five loaves and two fish are all we have here."
18
Then he said, "Bring them here to me,"
19
and he ordered the crowds to sit down on the grass. Taking the five loaves and the two fish, and looking up to heaven, he said the blessing, broke the loaves, and gave them to the disciples, who in turn gave them to the crowds.
20
They all ate and were satisfied, and they picked up the fragments left over — twelve wicker baskets full.
21
Those who ate were about five thousand men, not counting women and children.
think:
As people who live under authority, we have a duty to care for our leaders to make their lives in leadership as easy as possible.
_________________________________________________________

God's special verse/thought for me today________________
_________________________________________________________

T O D A Y ' S BLESSING LIST
Thank You Lord for:
____________________________________
_______________________________________________________
READ THE BIBLE IN ONE YEAR Nehemiah 1-5
A lesson in Problem-solving
In today's Gospel, it was Jesus who first observed the pitiful situation. It was the disciples, however, who noticed it to be a problem. The heart of Jesus was moved with pity for the vast throng, but the disciples wanted to be pragmatic in solving
problems such as remote places, late hours and hungry stomachs. Not that there was no food at all; in fact, they had at least five loaves and two fish. It was really more the fact that there was not enough food for all: the shortage, in other words,
more than the question of having no food at all.
Perhaps it even seemed like the disciples were trying to hide from Jesus the truth that they themselves had food with them. No wonder therefore, their advice to Jesus: "Dismiss the crowds ...." When shortage is real, the temptation to horde is
even more real.
But Jesus, from whom we cannot hide anything, addressed the problem by making the disciples face the problem themselves: "There is no need for them to go away; give them some food yourselves" (after all, they were the ones who noticed the problem). When the problem is so real, the easy option of escaping
from it becomes so real too. Shame must have covered the faces of the disciples, as Jesus educated them through His miracle. He taught them that the answer to shortage is generosity, and that problems should be confronted with childlike trust in Divine Providence (rather than brushed aside with the negative force of human inadequacy). What a lesson from our Lord on how to really face and solve a
problem!
Fr. Martin Macasaet, SDB
Do I confront my problems with childlike trust in God? How do I respond to scarcity?
Lord, help me to trust You with all my heart and with all my mind when problems beset me. Amen.
St. Waltheof, Abbot, pray for us.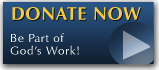 The FEAST is one of the happiest places on earth.

Click Here to find a Feast near you!
KERYGMA TV! is BACK
KERYGMA TV is on a new time slot and new channel Sundays 8 a.m. at IBC 13
Need Counseling? No Landline?
Now, you can use your mobile phone to call a friend for counseling at 09228407031. Or you may call our landlines 7266728, 7264709, 7259999 Mon-Fri 24-hrs, Sat 6am-5pm, Sun 6am-10am
BO BLOGS!
Go to Bo's Official Site and read his almost daily blog! Its not news, but thoughts and musings of Bo Sanchez. Get to know Bo in a more personal way --and find out what it means to live the life of a preacher. You get to enrich your faith as well.
DONATION
Remember to always donate your "first fruits"-not the last. Click on the "Donation" Box under the members menu - and you'll even see links to the nearest branches of the Banks where you can deposit.