READINGS for 2009-07-29
Memorial of St. Martha, disciple of the Lord
"Do you believe this?" – John 11:26
A wealthy businessman posted signs all over town: "If any man who owed debts would come to my office on this date between 9 a.m. and 12 noon, I will pay his debts." For the townsfolk, it seemed too good to be true. They suspected that there had to be a catch somewhere. When the day came, the businessman sat in his office for an hour but no one came. At 11, there was a man walking to and fro outside his office. Later, he opened the door and asked, "Is it true that you will pay any man's debt?"
"That's right," the businessman replied. "Are you in debt?" The man nodded. After reviewing the man's document of indebtedness, the businessman issued a check covering the whole amount of the debt. Before noon, two other men came and had their debts paid. By the time the other townsfolk heard of the news, there was no more time left.
When Jesus told Martha that Lazarus would rise, she thought that Jesus was referring to the resurrection on the last day. It was probably unthinkable for her that a dead person could be raised back to life. But she got more than she bargained for.
Jesus is the Giver of Life and nothing is impossible to Him. Just believe.
Judith Concepcion
Jesus has power over life and death. As believers, we have this assurance: "Because I live, you also will live" (John 14:19). Do you believe?
Lord, I believe that You are the Creator of life and You are life itself. In You is the fullness of life.
Being in the presence of God was enough to partially transform the countenance of Moses that those who saw him afterwards could see a distinct difference. The same should be true of us through the witness of our lives. The closer we draw to Jesus in faith, the more our lives should be transformed by His grace. Let us surrender all we have to God so that we will become living witnesses of His love to the world.
29
As Moses came down from Mount Sinai with the two tablets of the commandments in his hands, he did not know that the skin of his face had become radiant while he conversed with the LORD.
30
When Aaron, then, and the other Israelites saw Moses and noticed how radiant the skin of his face had become, they were afraid to come near him.
31
Only after Moses called to them did Aaron and all the rulers of the community come back to him. Moses then spoke to them.
32
Later on, all the Israelites came up to him, and he enjoined on them all that the LORD had told him on Mount Sinai.
33
When he finished speaking with them, he put a veil over his face.
34
Whenever Moses entered the presence of the LORD to converse with him, he removed the veil until he came out again. On coming out, he would tell the Israelites all that had been commanded.
35
Then the Israelites would see that the skin of Moses' face was radiant; so he would again put the veil over his face until he went in to converse with the LORD.
R: Holy is the Lord our God.
5
Extol the LORD, our God, and worship at his footstool; holy is he!
(R)
6
Moses and Aaron were among his priests, and Samuel, among those who called upon his name; they called upon the LORD, and he answered them.
(R)
7
From the pillar of cloud he spoke to them; they heard his decrees and the law he gave them.
(R)
9
Extol the LORD, our God, and worship at his holy mountain; for holy is the LORD, our God.
(R)
Martha is one of the scriptural characters that Jesus used to teach us an important lesson. As critical to the Gospel as the service of others is, there is still something more important — listening to the Lord in prayer. I do not believe that we can substitute our prayer time with the physical work we do for the Gospel. There is no substitute for the times we take to listen to His words of love and truth. We are fools if we think we can do without a daily prayer time.
John 11:19-27 (or Luke 10:38-42 or Matthew 13:44-46)
19
And many of the Jews had come to Martha and Mary to comfort them about their brother.
20
When Martha heard that Jesus was coming, she went to meet him; but Mary sat at home.
21
Martha said to Jesus, "Lord, if you had been here, my brother would not have died.
22
[But] even now I know that whatever you ask of God, God will give you."
23
Jesus said to her,
"Your brother will rise."
24
Martha said to him, "I know he will rise, in the resurrection on the last day."
25
Jesus told her, "I am the resurrection and the life; whoever believes in me, even if he dies, will live,
26
and everyone who lives and believes in me will never die. Do you believe this?"
27
She said to him, "Yes, Lord. I have come to believe that you are the Messiah, the Son of God, the one who is coming into the world."
think
:
We cannot substitute our prayer time with the physical work we do for the Gospel.
_________________________________________________________

God's special verse/thought for me today________________
_________________________________________________________

T O D A Y ' S BLESSING LIST
Thank You Lord for:
____________________________________
_______________________________________________________
READ THE BIBLE IN ONE YEAR 2 Chronicles 28-30
The basic principle that governs the environment, according to zoology, is the survival of the fittest and the annihilation of the unfit. Man struggles to survive. He is on the race towards preserving his life or, loosely speaking, to satisfy his own needs and desires. Man therefore is so preoccupied with activities that gear towards the same aim. He fills up all the spaces in his timetable and feels uneasy when there is nothing to do. And so when something goes wrong he easily gets irritated, easily falls down. And so he asks, "Where did I go wrong?"
In the Gospel today, we hear of Martha being preoccupied too much with working and preparing as the Lord was with them in their home. She felt irritated by the fact that her sister left her alone to do all the work. But the Lord Himself told her, "You worry so much on many things, yet few are needed, indeed only one."
Same goes with our life. Sometimes, we need not ask where we went wrong. It is just that we miss the essential, what is important. It is not wrong to take care of ourselves, but to forget that we are stewards of God in this wonderful creation called life is something we should give importance to. Man does not live by bread alone but with every word that comes from the mouth of God.
We have to find our firm grounding on the Word of God. We have to start our day, live the day and end the day with God. It is only through God that we become fit to survive. When we are able to find the place of God in our lives, we then find truth to what Jesus said: indeed only one is needed — God.
Fr. Joel O. Jason
Am I so busy that I identify my value with work alone? Do I spare some time to speak and listen to God?
Let me be reminded that I need You. Disturb me, O God, when I am on my own.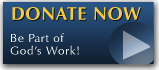 The FEAST is one of the happiest places on earth.

Click Here to find a Feast near you!
KERYGMA TV! is BACK
KERYGMA TV is on a new time slot and new channel Sundays 8 a.m. at IBC 13
Need Counseling? No Landline?
Now, you can use your mobile phone to call a friend for counseling at 09228407031. Or you may call our landlines 7266728, 7264709, 7259999 Mon-Fri 24-hrs, Sat 6am-5pm, Sun 6am-10am
BO BLOGS!
Go to Bo's Official Site and read his almost daily blog! Its not news, but thoughts and musings of Bo Sanchez. Get to know Bo in a more personal way --and find out what it means to live the life of a preacher. You get to enrich your faith as well.
DONATION
Remember to always donate your "first fruits"-not the last. Click on the "Donation" Box under the members menu - and you'll even see links to the nearest branches of the Banks where you can deposit.