READINGS for 2009-07-26
"'They shall eat and there shall be some left over." – 2 Kings 4:43
I once hosted a party at home and took it upon myself to prepare all the food. I thought I could handle it. Nearing party time, I realized I was wrong.
I panicked. I was so embarrassed to ask help because I had assured everyone that I would take care of everything. But I swallowed my pride and made the call to the most amiable person in the group.
She gladly volunteered to bring salad. Then she asked, "You want me to ask help from the others?" I was hesitant but eventually agreed. Since it was such short notice, people could only bring little stuff here and there. But to my surprise, at the end of the party, there was so much food left over.
God works when people share. When there's a potluck, God gathers together what people bring and He blesses it… then multiplies it.
It's the same with our talents, time and treasure. All we need to do is to open ourselves up and share the gifts we have. This inspires others to share themselves as well. Then our gifts spread like wildfire.
In the end, more people than we could ever imagine will be blessed. All because of a single act of selflessness.
George Gabriel
The world is hungry — but not just for food. What can you bring to the table today?
I offer my gifts to You, Lord. Use the little I have to bless many.
Here we are reminded that the miracle Jesus worked to feed the thousands who were following Him had precedence in the annals of Jewish history. Both Elijah and Elisha did the same, not to mention Moses and the manna in the desert. It is quite clear that when God puts His mind to something, anything is possible. It is tremendously comforting to have Him by my side through life. It tells me that if I place my trust in Him, I can know for sure that I will be able to overcome all temptations to sin and also bear the fruit He calls me to in my life.
42
A man came from Baal-shalishah bringing the man of God twenty barley loaves made from the first fruits, and fresh grain in the ear. "Give it to the people to eat," Elisha said.
43
But his servant objected, "How can I set this before a hundred men?" "Give it to the people to eat," Elisha insisted. "For thus says the LORD, 'They shall eat and there shall be some left over.' "
44
And when they had eaten, there was some left over, as the LORD had said.
Psalm 145:10-11. 15-16. 17-18
R: The hand of the Lord feeds us; he answers all our needs.
10
Let all your works give you thanks, O LORD, and let your faithful ones bless you.
11
Let them discourse of the glory of your kingdom and speak of your might.
(R)
15
The eyes of all look hopefully to you, and you give them their food in due season;
16
you open your hand and satisfy the desire of every living thing.
(R)
17
The LORD is just in all his ways and holy in all his works.
18
The LORD is near to all who call upon him, to all who call upon him in truth.
(R)
The explicit revelation that the Gentiles were their co-heirs to salvation must have come as a shock to the Jews who became Christians. I wonder what the opinion of the Jews today is in this regard? It would seem that they still have a somewhat limited understanding of salvation of others given the 'us and them' mentality that seems to play at the level of world politics. Maybe that is not their fault entirely considering their suffering through the centuries.
1
Brothers and sisters: I, then, a prisoner for the Lord, urge you to live in a manner worthy of the call you have received,
2
with all humility and gentleness, with patience, bearing with one another through love,
3
striving to preserve the unity of the spirit through the bond of peace:
4
one body and one Spirit, as you were also called to the one hope of your call;
5
one Lord, one faith, one baptism;
6
one God and Father of all, who is over all and through all and in all.
This miracle that demonstrates the ability of God to provide for us is present in all four Gospels. It is the only one in all four Gospels! I wonder what this simple fact tells us? Perhaps God is emphasizing to us that He has our needs under control, that it is not where our focus should be. Yet, how often do we worry about our provision, whether it be food or otherwise? If God has promised us, He will be there with us in all things. Let us use our energies doing something constructive rather than worrying about things that are already under His control.
1
Jesus went across the Sea of Galilee.
2
A large crowd followed him, because they saw the signs he was performing on the sick.
3
Jesus went up on the mountain, and there he sat down with his disciples.
4
The Jewish feast of Passover was near.
5
When Jesus raised his eyes and saw that a large crowd was coming to him, he said to Philip, "Where can we buy enough food for them to eat?"
6
He said this to test him, because he himself knew what he was going to do.
7
Philip answered him, "Two hundred days' wages worth of food would not be enough for each of them to have a little [bit]."
8
One of his disciples, Andrew, the brother of Simon Peter, said to him,
9
"There is a boy here who has five barley loaves and two fish; but what good are these for so many?"
10
Jesus said, "Have the people recline." Now there was a great deal of grass in that place. So the men reclined, about five thousand in number.
11
Then Jesus took the loaves, gave thanks, and distributed them to those who were reclining, and also as much of the fish as they wanted.
12
When they had had their fill, he said to his disciples, "Gather the fragments left over, so that nothing will be wasted."
13
So they collected them, and filled twelve wicker baskets with fragments from the five barley loaves that had been more than they could eat.
14
When the people saw the sign he had done, they said, "This is truly the Prophet, the one who is to come into the world."
15
Since Jesus knew that they were going to come and carry him off to make him king, he withdrew again to the mountain alone.
think
:
Let us use our energies doing something constructive rather than worrying about things that are already under His control.
_________________________________________________________

God's special verse/thought for me today________________
_________________________________________________________

T O D A Y ' S BLESSING LIST
Thank You Lord for:
____________________________________
_______________________________________________________
READ THE BIBLE IN ONE YEAR 2 Chronicles 19-21
Things to be grateful for from the past week
________________________________________________________________
________________________________________________________________
_________________________________________________________________
Things to ask God for in the coming week
________________________________________________________________
_________________________________________________________________
________________________________________________________________
Most important word God told me this week
________________________________________________________________
________________________________________________________________
________________________________________________________________
broken And shAred For others
One characteristic of bread is that it is never eaten without it being broken first. Bread always has to be broken, whether in two, three or four, before eaten. In today's Gospel of the multiplication of the loaves, Jesus took bread and distributed it to the people. The fact that there were fragments signify that the bread that was miraculously multiplied was broken and shared to everyone. In the Resurrection stories, Jesus, the Bread of Life, is known through the breaking of bread. The first Christians were also known as a community who breaks bread. The central mystery of the Christian Catholic faith is the bread, broken and shared in the Eucharistic meal.
True Eucharistic spirituality is manifested in our willingness to be broken for the sake of the Beloved. To love as Jesus loves means to be able to say, "This is my body, given up for you." God gave us a body, not only as a thing to be admired. God gave us a body not so that we could have something to look at and admire in the mirror. God gave us body so that we could embody His charity, His love. That will never happen unless we too are willing to be broken and shared for others.
Fr. Joel O. Jason
How are you living out the Eucharist that you celebrate? Is your going to Mass a celebration of a ritual or a celebration of life?
Lord Jesus, teach me to be generous, to love as You love, to give without counting the cost. Amen.
Sts. Joachim and Ana, Parents of Mary, pray for us.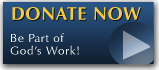 The FEAST is one of the happiest places on earth.

Click Here to find a Feast near you!
KERYGMA TV! is BACK
KERYGMA TV is on a new time slot and new channel Sundays 8 a.m. at IBC 13
Need Counseling? No Landline?
Now, you can use your mobile phone to call a friend for counseling at 09228407031. Or you may call our landlines 7266728, 7264709, 7259999 Mon-Fri 24-hrs, Sat 6am-5pm, Sun 6am-10am
BO BLOGS!
Go to Bo's Official Site and read his almost daily blog! Its not news, but thoughts and musings of Bo Sanchez. Get to know Bo in a more personal way --and find out what it means to live the life of a preacher. You get to enrich your faith as well.
DONATION
Remember to always donate your "first fruits"-not the last. Click on the "Donation" Box under the members menu - and you'll even see links to the nearest branches of the Banks where you can deposit.