READINGS for 2009-07-23
HoW GRoSS NAmAN youR HEART!
"Gross is the heart of this people, they will hardly hear with their ears..." – Matthew 13:15
Have you ever counseled anyone who asked your help but wasn't ready to hear the truth? They come to you, so broken up and humbly asking for your advice. When you start speaking, it's as if the Holy Spirit is speaking through you that you yourself are amazed. You thank God for using you as His mouthpiece to speak faith-filled words that will surely help that person. The next day, that person is back with the same sad tale. It's as though he didn't hear any of the wise words you said.
Did you ever think that that's how we are to God every time we go to Him with our problems? "Father God, please transform my philandering boyfriend into a God-fearing man!" Then you hear this quiet voice within you that says, "Leave him. I have someone better for you." Then you continue praying, "Please, can I talk to Mama Mary?"
If we really desire the best for our life, then it's time we put hearing aids in our hearts so we can really hear God speaking to us. It's time we let go of all our self-willed desires and allow Him to fill it with His desires. There is nothing more annoying to the devil than a heart that's tuned to the Father's voice
.
Ronna ledesma
Can you sincerely pray every day, "Speak, Lord, Your servant is listening"?
"Search me, O God, and know my heart; test me and know my thoughts. Point out anything in me that offends you and lead me along the path of everlasting life." (Psalm 139:23-24.
1st READING
The preparations for the Epiphany of God to Moses on Mt. Sinai are quite elaborate and therefore signify another major event in the annals of Jewish history. The giving of the Ten Commandments becomes a turning point in their history as it marks something tangible and substantial that they can always look back to and draw upon in later years. The Jews will become known as "The People of the Law" simply because of the role the Law will play in their culture and national history.
Exodus 19:1-2. 9-11. 16-20b
1
In the third month after their departure from the land of Egypt, on its first day, the Israelites came to the desert of Sinai.
2
After the journey from Rephidim to the desert of Sinai, they pitched camp.
9
While Israel was encamped here in front of the mountain, the LORD told Moses, "I am coming to you in a dense cloud, so that when the people hear me speaking with you, they may always have faith in you also." When Moses, then, had reported to the LORD the response of the people,
10
the LORD added, "Go to the people and have them sanctify themselves today and tomorrow. Make them wash their garments
11
and be ready for the third day; for on the third day the LORD will come down on Mount Sinai before the eyes of all the people."
16
On the morning of the third day there were peals of thunder and lightning, and a heavy cloud over the mountain, and a very loud trumpet blast, so that all the people in the camp trembled.
17
But Moses led the people out of the camp to meet God, and they stationed themselves at the foot of the mountain.
18
Mount Sinai was all wrapped in smoke, for the LORD came down upon it in fire. The smoke rose from it as though from a furnace, and the whole mountain trembled violently.
19
The trumpet blast grew louder and louder, while Moses was speaking and God answering him with thunder.
20
When the LORD came down to the top of Mount Sinai, he summoned Moses to the top of the mountain.
Daniel 3:52. 53. 54. 55. 56
R: Glory and praise forever.
29 [Dan 3:52]
"Blessed are you, O Lord, the God of our fathers, praiseworthy and exalted above all forever; and blessed is your holy and glorious name, praiseworthy and exalted above all for all ages."
(R)
30 [Dan 3:53]
"Blessed are you in the temple of your holy glory, praiseworthy and glorious above all forever."
(R)
31 [Dan 3:54]
"Blessed are you on the throne of your kingdom, praiseworthy and exalted above all forever."
(R)
32 [Dan 3:55]
"Blessed are you who look into the depths from your throne upon the cherubim, praiseworthy and exalted above all forever."
(R)
33 [Dan 3:56]
"Blessed are you in the firmament of heaven, praiseworthy and glorious forever."
(R)
It is not always easy to believe and trust in the work of the Lord. Sometimes He seems to move in roundabout and mysterious ways that defy ordinary human understanding. Jesus tells us as much when He speaks through parables, hiding the message of the Gospel from those too lazy to look for it with any sense of perseverance. We cannot expect that salvation will be handed to us on a platter. We have to show our commitment to live a holy life according to the dictates of the Lord.
10
The disciples approached Jesus and said, "Why do you speak to them in parables?"
11
He said to them in reply, "Because knowledge of the mysteries of the kingdom of heaven has been granted to you, but to them it has not been granted.
12
To anyone who has, more will be given and he will grow rich; from anyone who has not, even what he has will be taken away.
13
This is why I speak to them in parables, because 'they look but do not see and hear but do not listen or understand.'
14
Isaiah's prophecy is fulfilled in them, which says: 'You shall indeed hear but not understand, you shall indeed look but never see.
15
Gross is the heart of this people, they will hardly hear with their ears, they have closed their eyes, lest they see with their eyes and hear with their ears and understand with their heart and be converted, and I heal them.'
16
"But blessed are your eyes, because they see, and your ears, because they hear.
17
Amen, I say to you, many prophets and righteous people longed to see what you see but did not see it, and to hear what you hear but did not hear it."
think
:
We cannot expect that salvation will be handed to us on a platter. We have to show our commitment to live a holy life.
_________________________________________________________

God's special verse/thought for me today________________
_________________________________________________________

T O D A Y ' S BLESSING LIST
Thank You Lord for:
____________________________________
_______________________________________________________
READ THE BIBLE IN ONE YEAR 2 Chronicles 10-12
Today we begin reading from Chapter 13 of Matthew's Gospel, a gospel full of parables. Jesus taught often through parables. This He did not out of personal whim, but with divine purposes.
The first thing that a parable teaches us is the value of silence. Getting the message of a parable requires deep silent reflection, since it is only in silence that God can speak to us clearly. This is not a mere external silence, but a silence that springs from within — an internal silence. A person who can't hold back his tongue is a person who escapes from himself and thus lacks self-knowledge. It is in the ability of the person to be silent that one can measure one's shallowness or profundity. Thus, the key to self-knowledge is none other than silence before our own parables.
Secondly, a parable makes us realize that we are limited and imperfect. We know nothing! Hence, we are humiliated. Yet, it is only in humiliation that one learns to be humble and there is no other way. Exposing our own limitation, being at ease with them and presenting them to God constitute this gift of humility. Only a person with a humble and open heart could come to God. As we come closer to the light of the mystery, the more we could honestly admit that it is only God who truly knows what is best for us. We need God to unveil the mystery of our parabolic life.
Lastly, a parable, being concrete and practical in its application, tells us that experience is the best teacher. This does not necessarily mean to experience everything that has to be experienced. What is only needed is to encounter Christ in every
experience, whether it may be a joyful or sad one. To experience Christ is to see Christ in every experience, to see Him in our own parables.
Fr. Joel O. Jason
Am I comfortable with silence to listen to God's message in my own life's parable?
Loving Father, help me to understand my own life's parable by imbibing the value of silence, humility and faith — all for Your greater glory. Amen.
St. Briget, Religious, pray for us.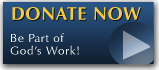 The FEAST is one of the happiest places on earth.

Click Here to find a Feast near you!
KERYGMA TV! is BACK
KERYGMA TV is on a new time slot and new channel Sundays 8 a.m. at IBC 13
Need Counseling? No Landline?
Now, you can use your mobile phone to call a friend for counseling at 09228407031. Or you may call our landlines 7266728, 7264709, 7259999 Mon-Fri 24-hrs, Sat 6am-5pm, Sun 6am-10am
BO BLOGS!
Go to Bo's Official Site and read his almost daily blog! Its not news, but thoughts and musings of Bo Sanchez. Get to know Bo in a more personal way --and find out what it means to live the life of a preacher. You get to enrich your faith as well.
DONATION
Remember to always donate your "first fruits"-not the last. Click on the "Donation" Box under the members menu - and you'll even see links to the nearest branches of the Banks where you can deposit.