READINGS for 2009-07-22
Memorial of Mary Magdalene, Disciple of the lord
TEARS of SoRRoW, TEARS of Joy
Jesus said, "Woman, why are you weeping? Whom are you looking for?" – John 20:15
I can only imagine the despair of Mary Magdalene when she found the tomb empty. As if she has not been hurt enough at witnessing her beloved Lord's death on the Cross, did they have to take away His body, too?
As she wept, Mary heard Jesus tenderly speak her name. She knew in her heart it was He. And she continued to weep, this time tears of joy, because she found the One she had been looking for.
Just like Mary Magdalene, I cry when I'm sad and when I'm happy. I cry when someone I love dies and when a baby is born into our family. I cry when I am misjudged and when others recognize the good I do. I cry when I fail and when I succeed. I cry when I am faced with my sinfulness and when I am forgiven. I cry when I feel the Lord has left me on my own and when I sense His powerful presence.
Whenever I cry, I believe some part of me is being healed. I know the Lord is mending my brokenness within. I also know that Jesus reaches out to embrace me. My tears of sorrow become tears of joy because finally, I found Him just where He has always been — beside me.
Dina Pecaña
"I have heard your prayer and seen your tears; I will heal you." (2 Kings 20:5)
Jesus, I cry out to You. Comfort me with Your presence and heal me with Your perfect love. Let my tears of sorrow become tears of joy, for
You are always with me.
"Food, glorious food …" begins a line in one of the songs in the
Sound of Music
. Food, or the lack thereof, is beginning to become a huge sore point in the minds of the people Moses has led out of Egypt. The desert between Egypt and the Promised Land is not a very hospitable place. Food is important but obedience to God is more important. Without food, our earthly bodies will die. Without obedience to God, our eternal souls will be destined to hell. Everything in life is relative. Sometimes, this is a difficult lesson to learn, but a lesson we need to learn nonetheless.
1
The children of Israel set out from Elim, and came into the desert of Sin, which is between Elim and Sinai, on the fifteenth day of the second month after their departure from the land of Egypt.
2
Here in the desert the whole Israelite community grumbled against Moses and Aaron.
3
The Israelites said to them, "Would that we had died at the LORD's hand in the land of Egypt, as we sat by our fleshpots and ate our fill of bread! But you had to lead us into this desert to make the whole community die of famine!"
4
Then the LORD said to Moses, "I will now rain down bread from heaven for you. Each day the people are to go out and gather their daily portion; thus will I test them, to see whether they follow my instructions or not.
5
On the sixth day, however, when they prepare what they bring in, let it be twice as much as they gather on the other days."
9
Then Moses said to Aaron, "Tell the whole Israelite community: Present yourselves before the LORD, for he has heard your grumbling."
10
When Aaron announced this to the whole Israelite community, they turned toward the desert, and lo, the glory of the LORD appeared in the cloud!
11
The LORD spoke to Moses and said,
12
"I have heard the grumbling of the Israelites. Tell them: In the evening twilight you shall eat flesh, and in the morning you shall have your fill of bread, so that you may know that I, the LORD, am your God."
13
In the evening quail came up and covered the camp. In the morning a dew lay all about the camp,
14
and when the dew evaporated, there on the surface of the desert were fine flakes like hoarfrost on the ground.
15
On seeing it, the Israelites asked one another, "What is this?" for they did not know what it was. But Moses told them, "This is the bread which the LORD has given you to eat."
Psalm 78:18-19. 23-24. 25-26. 27-28
R: The Lord gave them bread from heaven.
18
They tempted God in their hearts by demanding the food they craved.
19
Yes, they spoke against God, saying, "Can God spread a table in the desert?
(R)
23
Yet he commanded the skies above and the doors of heaven he opened;
24
he rained manna upon them for food and gave them heavenly bread.
(R)
25
Man ate the bread of angels, food he sent them in abundance.
26
He stirred up the east wind in the heavens, and by his power brought on the south wind.
(R)
27
And he rained meat upon them like dust, and, like the sand of the sea, winged fowl,
28
Which fell in the midst of their camp round about their tents.
(R)
I love to reflect upon Mary Magdalene's meeting with the Risen Lord that first Easter morning. What a tremendous experience it must have been to meet with someone you had seen crucified a few days earlier and whom you believed to be the Messiah. All you believed about him would be confirmed in such an experience and the confidence it would give your faith would be virtually inextinguishable. I also love the simplicity of the way she informs the apostles, "I have seen the Lord!" This says it all in the simplest way possible and is perhaps the most powerful expression of the truth that Jesus has risen from the dead.
John 20:1-2. 11-18 (or Matthew 13:1-9)
1
On the first day of the week, Mary of Magdala came to the tomb early in the morning, while it was still dark, and saw the stone removed from the tomb.
2
So she ran and went to Simon Peter and to the other disciple whom Jesus loved, and told them, "They have taken the Lord from the tomb, and we don't know where they put him."
11
But Mary stayed outside the tomb weeping. And as she wept, she bent over into the tomb
12
and saw two angels in white sitting there, one at the head and one at the feet where the body of Jesus had been.
13
And they said to her, "Woman, why are you weeping?" She said to them, "They have taken my Lord, and I don't know where they laid him."
14
When she had said this, she turned around and saw Jesus there, but did not know it was Jesus.
15
Jesus said to her, "Woman, why are you weeping? Whom are you looking for?" She thought it was the gardener and said to him, "Sir, if you carried him away, tell me where you laid him, and I will take him."
16
Jesus said to her, "Mary!" She turned and said to him in Hebrew, "Rabbouni," which means Teacher.
17
Jesus said to her, "Stop holding on to me, for I have not yet ascended to the Father. But go to my brothers and tell them, 'I am going to my Father and your Father, to my God and your God.' "
18
Mary of Magdala went and announced to the disciples, "I have seen the Lord," and what he told her.
think:
Without obedience to God, our eternal souls will be destined to hell.
_________________________________________________________

God's special verse/thought for me today________________
_________________________________________________________

T O D A Y ' S BLESSING LIST
Thank You Lord for:
____________________________________
_______________________________________________________
READ THE BIBLE IN ONE YEAR 2 Chronicles 7-9
Memorial of Mary Magdalene,
Tears, according to some doctors, have a cleansing effect. They purify us from the negative energies and toxins within our bodies. That is why after shedding tears, we do not only feel light emotionally but physically as well. Women generally are more comfortable with tears. They are very much at ease with their emotions. They are not ashamed to show their feelings and are very much comfortable with what they feel at their core. This, I think, is one of the distinct characteristics of women that we do not find in men. Could this be the reason why it is observed that men die younger than women, what with all those pent-up emotions and toxins suppressed within? Just a theory.
Today, we see a woman weeping at the tomb of the Lord. Mary Magdalene came to the tomb and found the stone rolled aside but the body of Christ was nowhere to be found. She wept because she was hurt. She was hurt because she thought that her Lord was taken away.
In the Beatitudes, Jesus praised our capacity to weep. He said, "Blessed are they who mourn, for they shall be comforted" (Matthew 5:4). Jesus here does not commend mourning for mourning's sake. Mourning or weeping is not a symbol of weakness. The capacity to mourn or to weep shows our capacity to suffer with those who suffer, to weep with those who weep. When you no longer feel mourning or weeping, check your heart. Your heart may have hardened already. You may no longer be capable of genuine Christian compassion.
Today, as we commemorate the Memorial of Mary Magdalene, let us shed off our mistaken notion of strength and courage. Mourning is not a symbol of weakness. Mourning is a symbol of a heart strong in compassion.
Fr. Joel O. Jason
What for you is a symbol of a strong man or woman? When was the last time you cried and did not feel the need to hide it?
Jesus, teach us Your compassion. Make our hearts like unto Thine. Amen.
St. Mary Magdalene, pray for us.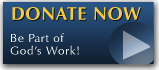 The FEAST is one of the happiest places on earth.

Click Here to find a Feast near you!
KERYGMA TV! is BACK
KERYGMA TV is on a new time slot and new channel Sundays 8 a.m. at IBC 13
Need Counseling? No Landline?
Now, you can use your mobile phone to call a friend for counseling at 09228407031. Or you may call our landlines 7266728, 7264709, 7259999 Mon-Fri 24-hrs, Sat 6am-5pm, Sun 6am-10am
BO BLOGS!
Go to Bo's Official Site and read his almost daily blog! Its not news, but thoughts and musings of Bo Sanchez. Get to know Bo in a more personal way --and find out what it means to live the life of a preacher. You get to enrich your faith as well.
DONATION
Remember to always donate your "first fruits"-not the last. Click on the "Donation" Box under the members menu - and you'll even see links to the nearest branches of the Banks where you can deposit.