READINGS for 2009-07-19
Woe to the shepherds who mislead and scatter the flock of my pasture, says the Lord. – Jeremiah 23:1
My friends and I were planning for a weekend getaway. One of my friends said he was familiar with the place where we were
going so we let him lead the way and give instructions to those who would follow later. But things didn't go as planned because my friend gave us the wrong directions.
As Christians, we are all called to be shepherds to our loved ones and to those around us — family, friends, officemates and those we come in contact with. We are to be their guide, leading them closer to Christ. We have the opportunity to show others the difference that Christ can make. Whether as a parent, a friend, a colleague at work, a church mate or even in casual encounters with acquaintances, we must remember that we are instruments of Christ called to gather people to His flock and not to lead them further away from God.
Jane Gonzales
Do we use our influence on people to help them grow more in the knowledge of Christ? Or do we lead them astray?
Dear Lord, let all who look to me see Your grace. Help me to magnify the saving light of Christ that You have lovingly given me. Amen.
Leadership is a task that should be undertaken with a certain amount of reluctance as there are incredible demands made upon leaders, not to mention the moral responsibility the position brings. Jeremiah reminds all leaders that they are not playing games with the lives of their members but are taking the responsibility of leading them on the path to eternal life. This is a tremendous responsibility but also a blessing and a privilege to be involved in the lives of others at such a deep level.
1
Woe to the shepherds who mislead and scatter the flock of my pasture, says the LORD.
2
Therefore, thus says the LORD, the God of Israel, against the shepherds who shepherd my people: You have scattered my sheep and driven them away. You have not cared for them, but I will take care to punish your evil deeds.
3
I myself will gather the remnant of my flock from all the lands to which I have driven them and bring them back to their meadow; there they shall increase and multiply.
4
I will appoint shepherds for them who will shepherd them so that they need no longer fear and tremble; and none shall be missing, says the LORD.
5
Behold, the days are coming, says the LORD, when I will raise up a righteous shoot to David; as king he shall reign and govern wisely, he shall do what is just and right in the land.
6
In his days Judah shall be saved, Israel shall dwell in security. This is the name they give him "The LORD our justice."
Psalm 23:1-3. 3-4. 5. 6 (1)
R: The Lord is my shepherd; there is nothing I shall want.
1
The LORD is my shepherd; I shall not want.
2
In verdant pastures he gives me repose; beside restful waters he leads me;
3
he refreshes my soul.
(R)
He guides me in right paths for his name's sake.
4
Even though I walk in the dark valley I fear no evil; for you are at my side with your rod and your staff that give me courage.
(R)
5
You spread the table before me in the sight of my foes; you anoint my head with oil; my cup overflows.
(R)
6
Only goodness and kindness follow me all the days of my life; and I shall dwell in the house of the LORD for years to come.
(R)
Once again Paul tells us that it is through the shedding of Jesus' blood that we have been brought near to the Father. We cannot get away from the fact that our salvation required a sacrifice, one that Jesus willingly made for us all. Let us open our hearts to a deeper understanding of the nature of sacrifice that God continues to require of us – the sacrifice of living in obedience to our faith.
13
Brothers and sisters: In Christ Jesus you who once were far off have become near by the blood of Christ.
14
For he is our peace, he who made both one and broke down the dividing wall of enmity, through his flesh,
15
abolishing the law with its commandments and legal claims, that he might create in himself one new person in place of the two, thus establishing peace,
16
and might reconcile both with God, in one body, through the cross, putting that enmity to death by it.
17
He came and preached peace to you who were far off and peace to those who were near,
18
for through him we both have access in one Spirit to the Father.
In the first years after my conversion as a teenager, the text exhorting us to seek first the Kingdom of God played a decisive role in my life. I credit this text with giving me a vision for a simple life whereby what I have and experience here and now is kept in balance with my vision of the future life in heaven. Consequently, I am often appalled by the way money and wealth are wasted on things that are not going to last! We would all do well to consider the wisdom of how we use our wealth by asking ourselves how our actions are storing up good works for our journey to heaven.
30
The apostles gathered together with Jesus and reported all they had done and taught.
31
He said to them, "Come away by yourselves to a deserted place and rest a while." People were coming and going in great numbers, and they had no opportunity even to eat.
32
So they went off in the boat by themselves to a deserted place.
33
People saw them leaving and many came to know about it. They hastened there on foot from all the towns and arrived at the place before them.
34
When he disembarked and saw the vast crowd, his heart was moved with pity for them, for they were like sheep without a shepherd; and he began to teach them many things.
think
:
Are we storing up good works for our journey to heaven?
_________________________________________________________

God's special verse/thought for me today________________
_________________________________________________________

T O D A Y ' S BLESSING LIST
Thank You Lord for:
____________________________________
_______________________________________________________
READ THE BIBLE IN ONE YEAR 1 Chronicles 28-29
Things to be grateful for from the past week
________________________________________________________________
________________________________________________________________
_________________________________________________________________
Things to ask God for in the coming week
________________________________________________________________
_________________________________________________________________
________________________________________________________________
Most important word God told me this week
________________________________________________________________
________________________________________________________________
________________________________________________________________
It was 2:30 in the morning, a Sunday, and I was sound asleep. Suddenly I was awakened by a commotion: people shouting, children crying, things breaking, exploding actually. Then I realized there was a fire. The large squatter area beside our seminary was slowly being razed by fire, the second in a six-month span. My immediate reaction was, "Not again, not this hour, not on a Sunday!" But there we were, the whole seminary, playing firemen, assisting the people, saving their things, providing them temporary shelter. When it was all over after six hours, I had to remind myself, "When it comes to doing a good thing, there is no such thing as wrong timing."
I don't know if Jesus was tempted with the same thing in today's Gospel. He just finished a whole day's work. He invited His apostles to be off by themselves to rest. He was probably tired and wanted some time alone with His intimate group. Perhaps He was planning some feast with a glass or two of wine. Perhaps He was just planning to while away the time sharing with His apostles. Perhaps He wanted some sleep to refresh His tired body. But people got wind of where they were going and actually intercepted them. Jesus ended up "working" on the day He planned a holiday. The heart of a true shepherd got the better of Him. "When He disembarked and saw the vast crowd, His heart was moved with pity for them, for
they were like sheep without a shepherd" (Mark 6:34). Did Jesus remind Himself, "when it comes to shepherding, there is no such thing as wrong timing"?
Fr. Joel O. Jason
When your planned "self time" is interrupted by an unplanned opportunity for helping another, how do you react? Is your goodness/ charity "scheduled"?
The Lord is my Shepherd; there is nothing I shall want. In green pastures, He gives me repose. In still waters He leads me, refreshing my soul. He guides me in the path of righteousness. Amen.
Sts. Justa and Rufina, Virgins and Martyrs, pray for us.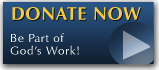 The FEAST is one of the happiest places on earth.

Click Here to find a Feast near you!
KERYGMA TV! is BACK
KERYGMA TV is on a new time slot and new channel Sundays 8 a.m. at IBC 13
Need Counseling? No Landline?
Now, you can use your mobile phone to call a friend for counseling at 09228407031. Or you may call our landlines 7266728, 7264709, 7259999 Mon-Fri 24-hrs, Sat 6am-5pm, Sun 6am-10am
BO BLOGS!
Go to Bo's Official Site and read his almost daily blog! Its not news, but thoughts and musings of Bo Sanchez. Get to know Bo in a more personal way --and find out what it means to live the life of a preacher. You get to enrich your faith as well.
DONATION
Remember to always donate your "first fruits"-not the last. Click on the "Donation" Box under the members menu - and you'll even see links to the nearest branches of the Banks where you can deposit.