READINGS for 2009-07-16
oH, To HAVE BEAuTIful fEET!
"For the yoke I will give you is easy, and the load I will put on you is light." – Matthew 11:30
I got tired shopping for Christmas gifts for my friends, so I sat on a bench at the mall while I waited for my husband who checked out a photo exhibit.
As I sat there, I looked at the feet of passersby, especially those who were wearing fancy flip-flops that were so in fashion that season. Everyone had smooth feet.
I couldn't help but sulk because, for the longest time, I've suffered from psoriasis and I have sores on my feet. They're so ugly so I don't dare wear flip-flops. In my mind, I kind of talked to the Lord, saying, "Lord, I am the only one with ugly feet. Would it spoil Your Grand Eternal Plan if I had beautiful feet?"
After the holidays, a friend told me that her relative who suffered diabetes had an amputation. Although she now has only one leg, she has well recovered and seems to have accepted her situation.
When I went home that day, I looked at the sores on my feet and they didn't seem as ugly as I thought they were.
Be it psoriasis or diabetes, our burden will ultimately be light, because the Lord promises so in today's Gospel.
Cynthia Santiago
By His wounds, we are healed.
Lord, I lay down all my burdens at Your feet today.
The name God reveals to Moses is lost in the literary annals of time. The Jews were so in awe of the name of God. They refused to use it and always substituted a certain 'code-like text' when writing it, always pronouncing it 'adonai' or 'Lord.' We will probably never be able to reconstruct the original spelling or pronunciation with full certainty. However, we can be sure that the root of the name God revealed to Moses was a form of the verb 'to be.' With such a name, God is underlining that He is the principle of existence from which everything has come. He affirms that He is truly God of All.
13
Moses, hearing the voice of the LORD from the burning bush, said to him, "When I go to the Israelites and say to them, 'The God of your fathers has sent me to you,' if they ask me, 'What is his name?' what am I to tell them?"
14
God replied, "I am who am." Then he added, "This is what you shall tell the Israelites: 'I AM sent me to you.'"
15
God spoke further to Moses, "Thus shall you say to the Israelites, 'The LORD, the God of your fathers, the God of Abraham, the God of Isaac, the God of Jacob, has sent me to you.'" "This is my name forever; this is my title for all generations.
16
Go and assemble the elders of the Israelites, and tell them: 'The LORD, the God of your fathers, the God of Abraham, Isaac and Jacob, has appeared to me and said I am concerned about you and about the way you are being treated in Egypt;
17
so I have decided to lead you up out of the misery of Egypt into the land of the Canaanites, Hittites, Amorites, Perizzites, Hivites and Jebusites, a land flowing with milk and honey.'
18
"Thus they will heed your message. Then you and the elders of Israel shall go to the king of Egypt and say to him: 'The LORD, the God of the Hebrews, has sent us word. Permit us, then, to go a three days' journey in the desert, that we may offer sacrifice to the LORD, our God.'
19
Yet I know that the king of Egypt will not allow you to go unless he is forced.
20
I will stretch out my hand, therefore, and smite Egypt by doing all kinds of wondrous deeds there. After that he will send you away."
Psalm 105:1 and 5. 8-9. 24-25. 26-27
R: The Lord remembers his covenant for ever.
1
Give thanks to the LORD, invoke his name; make known among the nations his deeds.
5
Recall the wondrous deeds that he has wrought, his portents, and the judgments he has uttered.
(R)
8
He remembers forever his covenant which he made binding for a thousand generations —
9
which he entered into with Abraham and by his oath to Isaac.
(R)
24
He greatly increased his people and made them stronger than their foes,
25
whose hearts he changed, so that they hated his people, and dealt deceitfully with his servants.
(R)
26
He sent Moses his servant; Aaron, whom he had chosen.
27
They wrought his signs among them, and wonders in the land of Ham.
(R)
This text has always been of great consolation to those struggling with their faith. Jesus promises us that when we need help and consolation, He will be there with His Spirit to guide us in the right path and even to carry us through our difficult times. It is important for us to believe this as there will come a time when we will almost give up, and thus, we truly need to entrust ourselves to the merciful hands of God.
28
Jesus said: "Come to me, all you who labor and are burdened, and I will give you rest.
29
Take my yoke upon you and learn from me, for I am meek and humble of heart; and you will find rest for yourselves.
30
For my yoke is easy, and my burden light."
think
:
Believe in jesus' promise that His Spirit will always be with us to guide us in the right path and even carry us through our difficult times.
_________________________________________________________

God's special verse/thought for me today________________
_________________________________________________________

T O D A Y ' S BLESSING LIST
Thank You Lord for:
____________________________________
_______________________________________________________
READ THE BIBLE IN ONE YEAR 1 Chronicles 19-21
An old priest was invited to deliver a talk to the congregation. When he was just about to speak, his dentures fell to the ground. The people laughed. Nonchalantly, the old priest picked up his dentures, wiped it and said, "You know, God is like these dentures. Without Him, we cannot smile. Without Him, we feel incomplete, something is terribly missing." There was dead silence in the congregation. You can hear a pin drop…
Today Jesus gives us the consoling invitation, "Come to me, all you who find life burdensome and I will refresh you" (Matthew 11:28). Jesus here is not promising us a worry-free existence. But He does promise strength amidst the worries of life. The struggles, the trials, the difficulties will always be there but with Jesus by our side, we have soul-vitamins nourishing us from within.
And you cannot find that anywhere else. It is power only He can give. Man is created from the dust of the earth but the Lord God breathed in us the breath of life, His Spirit. There is this part in us that nothing in the world will be able to fill. The saints have discovered this. Saint Augustine, in his famous
Confessions
spoke of it eloquently, "You have us made for yourselves, Oh Lord, and our hearts are restless until they rest in Thee."
Fr. Joel O. Jason
Do you have your dentures on? How is your smile?
Like the deer that yearns for running streams, so my soul is yearning for you, my God - Psalm 42
St. Reineldis, Virgin and Martyr, pray for us.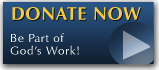 The FEAST is one of the happiest places on earth.

Click Here to find a Feast near you!
KERYGMA TV! is BACK
KERYGMA TV is on a new time slot and new channel Sundays 8 a.m. at IBC 13
Need Counseling? No Landline?
Now, you can use your mobile phone to call a friend for counseling at 09228407031. Or you may call our landlines 7266728, 7264709, 7259999 Mon-Fri 24-hrs, Sat 6am-5pm, Sun 6am-10am
BO BLOGS!
Go to Bo's Official Site and read his almost daily blog! Its not news, but thoughts and musings of Bo Sanchez. Get to know Bo in a more personal way --and find out what it means to live the life of a preacher. You get to enrich your faith as well.
DONATION
Remember to always donate your "first fruits"-not the last. Click on the "Donation" Box under the members menu - and you'll even see links to the nearest branches of the Banks where you can deposit.