READINGS for 2009-07-12
He summoned the Twelve and began to send them out two by two and gave them authority over unclean spirits. – Mark 6:7
Ray Keller once asked a man who just completed his second tour of duty from the Iraq war, "What was the most important thing you learned from the war?"
The soldier's response was quick. "Well, Mr. Keller, I learned that it is better to be in a team than to be alone."
The man explained that while in Iraq, they would walk around and survey the area. They would have a certain formation such that he would focus on looking ahead while his partner would watch his back. He in turn would watch the back of the one in front of him. His commander explained to him that loners have no place in the war. He would need to work well in a team to survive.
While we are encouraged to spend time being alone with God, we need the help of partners who would "watch our backs" — whether they be your spouse, your cell group mates, your mentor, your godly friend…. We need them if we are to win our daily battles.
It would be good to recognize your teammates and partners and thank God for them!
Ariel Driz
Am I a good partner? Am I a good team player? Have I thanked the people who have helped me?
Lord Jesus, thank You for all the people in my life, especially those "who watched my back" in the past and those who are my present partners in the different aspects of my life. May You bless them abundantly. Amen.
I admire Amos immensely. He is a country boy in a big city and yet he has faithfully discharged his duty of telling the leaders and priests of the people that their lives are under judgment by God. They refuse to listen to him; they refuse to change their lives — and Israel is taken into exile by the Assyrians. Sometimes the mouths of babes and the uneducated, those whom we might think have little to contribute, have the most important message of all.
12
Amaziah, priest of Bethel, said to Amos: "Off with you, visionary, flee to the land of Judah! There earn your bread by prophesying,
13
but never again prophesy in Bethel; for it is the king's sanctuary and a royal temple."
14
Amos answered Amaziah, "I was no prophet, nor have I belonged to a company of prophets; I was a shepherd and a dresser of sycamores.
15
The LORD took me from following the flock, and said to me: Go, prophesy to my people Israel."
Psalm 85:9-10. 11-12. 13-14 (8)
R: Lord, let us see your kindness, and grant us your salvation.
8 [9]
I will hear what God proclaims; the LORD—for he proclaims peace.
9 [10]
Near indeed is his salvation to those who fear him, glory dwelling in our land.
(R)
10 [11]
Kindness and truth shall meet; justice and peace shall kiss.
11 [12]
Truth shall spring out of the earth, and justice shall look down from heaven.
(R)
12 [13
]
The LORD himself will give his benefits; our land shall yield its increase.
13 [14]
Justice shall walk before him, and salvation, along the way of his steps.
(R)
Verse 7 of today's reading is a critical one for understanding the truth of the Gospel. It tells us that Jesus redeemed us through the shedding of His blood. This may sound a little gory, but it is the truth, and it draws on a centuries-old understanding of the means by which sins have been forgiven — namely through the offering of the blood of animals (their life essence) to God in substitution for our own that we have forfeited through sin.
3
Blessed be the God and Father of our Lord Jesus Christ, who has blessed us in Christ with every spiritual blessing in the heavens,
4
as he chose us in him, before the foundation of the world, to be holy and without blemish before him. In love
5
he destined us for adoption to himself through Jesus Christ, in accord with the favor of his will,
6
for the praise of the glory of his grace that he granted us in the beloved.
7
In him we have redemption by his blood, the forgiveness of transgressions, in accord with the riches of his grace
8
that he lavished upon us. In all wisdom and insight,
9
he has made known to us the mystery of his will in accord with his favor that he set forth in him
10
as a plan for the fullness of times, to sum up all things in Christ, in heaven and on earth.
11
In him we were also chosen, destined in accord with the purpose of the one who accomplishes all things according to the intention of his will,
12
so that we might exist for the praise of his glory, we who first hoped in Christ.
13
In him you also, who have heard the word of truth, the gospel of your salvation, and have believed in him, were sealed with the promised holy Spirit,
14
which is the first installment of our inheritance toward redemption as God's possession, to the praise of his glory.
This prayer may well be the most often repeated prayer of all time but the question is, "Do we live it? Do we understand it?" There is so much more to prayer than mere words. We must seek to know the depth of their meaning and allow the truth they reveal to lead and guide our lives. For example, we are told in the first line that God's name is holy. This is a reminder of the commandment that we should never take the name of God in vain. Do we abide by that commandment? It also tells us of the total 'otherness' of God — He is so much more than we could ever know or imagine. Do we stand in awe of Him every day?
7
Jesus summoned the Twelve and began to send them out two by two and gave them authority over unclean spirits.
8
He instructed them to take nothing for the journey but a walking stick — no food, no sack, no money in their belts.
9
They were, however, to wear sandals but not a second tunic.
10
He said to them, "Wherever you enter a house, stay there until you leave from there.
11
Whatever place does not welcome you or listen to you, leave there and shake the dust off your feet in testimony against them."
12
So they went off and preached repentance.
13
They drove out many demons, and they anointed with oil many who were sick and cured them.
think:
Sometimes the mouths of babes and the uneducated, those whom we might think have little to contribute, have the most important message of all.
_________________________________________________________

God's special verse/thought for me today________________
_________________________________________________________

T O D A Y ' S BLESSING LIST
Thank You Lord for:
____________________________________
_______________________________________________________
READ THE BIBLE IN ONE YEAR 1 Chronicles 7-9
Things to be grateful for from the past week
________________________________________________________________
________________________________________________________________
_________________________________________________________________
Things to ask God for in the coming week
________________________________________________________________
_________________________________________________________________
________________________________________________________________
Most important word God told me this week
________________________________________________________________
________________________________________________________________
________________________________________________________________
There was this teacher who was known for sowing terror in the hearts of her students. She was very strict, unreasonably demanding and harsh in her words. It didn't help that she looked perfect for a villain role in a movie. One time, while lecturing, she caught a student making funny faces at her back. Scolding the student in front of everybody, she said, "My mother warned me that if you make funny faces and the wind blows at you, it will become permanent." The student remarked, "Well, ma'm, at least you cannot complain that you were not warned."
There are people who we are simply afraid of. Before them, we are always careful, calculating, lest we enkindle their wrath. We look at them as powerful. Today, Jesus commissions His disciples. They are to do wonders signifying that the Kingdom of God is at hand. It's a curious fact that the Bible narrative used
authority
instead of
power
(see verse 7). What is the difference between
power
and
authority
? GK Chesterton is known to have once said, "If a rhino enters this room, it would definitely have power over me, but not authority." Power is something that is imposed from the outside. Authority is something that emanates from within. A dictator is powerful over his people, but he has no authority over them. The result of power is fear. Fear of one's power is something people give because they
have
to. But once you're no longer "in power" you lose everything besides. The result of authority is respect and love. Love is something people give you because they
want
to. Whatever happens, whether you're in power or not, people will always give it you. Power is something we get by lording it over people. Authority is something we develop by serving people. The Jesus of the Gospels is one described as having "authority" unlike the Scribes and the Pharisees. Jesus is the one who came to serve, not to be served, and to place His life as
a ransom for many." May the "Authority" be with you!
Fr. Joel O. Jason
Are you in a position of leadership? What do you exercise: power or authority?
God of mercy and love, make us responsible stewards. Keep us always simple before You and our neighbors. Give us generous hearts to proclaim Your love and mercy for us. May we be instruments of Your love. Amen.
St. John Gualbert, Abbot, pray for us.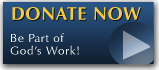 The FEAST is one of the happiest places on earth.

Click Here to find a Feast near you!
KERYGMA TV! is BACK
KERYGMA TV is on a new time slot and new channel Sundays 8 a.m. at IBC 13
Need Counseling? No Landline?
Now, you can use your mobile phone to call a friend for counseling at 09228407031. Or you may call our landlines 7266728, 7264709, 7259999 Mon-Fri 24-hrs, Sat 6am-5pm, Sun 6am-10am
BO BLOGS!
Go to Bo's Official Site and read his almost daily blog! Its not news, but thoughts and musings of Bo Sanchez. Get to know Bo in a more personal way --and find out what it means to live the life of a preacher. You get to enrich your faith as well.
DONATION
Remember to always donate your "first fruits"-not the last. Click on the "Donation" Box under the members menu - and you'll even see links to the nearest branches of the Banks where you can deposit.