READINGS for 2009-07-09
"Without cost you have received…" – Matthew 10:8
It was the longest financial drought I had ever experienced. For years, I had no regular job. My family and I subsisted from paycheck to paycheck. We had no extras: no weekend outings and rare occasions of eating out in popular burger chains. We had just the bare minimum to live.
But we didn't grumble. We learned to find joy in those trying times. We tried to live what James 1:2 said: "Consider it all joy, my brothers, when you encounter various trials." We believed that the Lord would soon deliver us from scarcity to prosperity. We rejoiced and expectantly waited for the fulfillment of His Word to us in John 10:10 that He came that we might have life, and have it more abundantly. On Feb 14, 2007, I got a telephone interview at 10 a.m. for a managerial position overseas. By 4 p.m., I was accepted for the job that had a salary six times my average monthly income!
Having been in a long-drawn financial distress, I had no more savings to pay for my trip's expenses. But the Manila agency told me, "You do not have to pay a single centavo for this job!"
God was faithful. Without cost, He had blessed me abundantly!
Danny Tariman
"Every test that you have experienced is the kind that normally comes to people. But God keeps His promise, and He will not allow you to be tested beyond your power to remain firm." (1 Corinthians 10:13)
Lord, strengthenmy faith to see the fulfillment of Your plan for me. Amen.
Joseph reveals himself to his brothers. I wonder what their reaction was? It is hard to imagine what must have gone through their minds and hearts — guilt, fear (Joseph was now a very powerful man), relief, thanks — I do not know. Suffice it to say, one would hope that a certain degree of repentance was also there. Joseph clearly had no intention of holding things against his brothers nor should we when others sin against us.
Genesis 44:18-21. 23b-29; 45:1-5
18
Judah then stepped up to him and said: "I beg you, my lord, let your servant speak earnestly to my lord, and do not become angry with your servant, for you are the equal of Pharaoh.
19
My lord asked your servants, 'Have you a father, or another brother?'
20
So we said to my lord, 'We have an aged father, and a young brother, the child of his old age. This one's full brother is dead, and since he is the only one by that mother who is left, his father dotes on him.'
21
Then you told your servants, 'Bring him down to me that my eyes may look on him.'
23
'Unless your youngest brother comes back with you, you shall not come into my presence again.'
24
When we returned to your servant our father, we reported to him the words of my lord.
25
"Later, our father told us to come back and buy some food for the family.
26
So we reminded him, 'We cannot go down there; only if our youngest brother is with us can we go, for we may not see the man if our youngest brother is not with us.'
27
Then your servant our father said to us, 'As you know, my wife bore me two sons.
28
One of them, however, disappeared, and I had to conclude that he must have been torn to pieces by wild beasts; I have not seen him since.
29
If you now take this one away from me too, and some disaster befalls him, you will send my white head down to the nether world in grief.'"
45:
1
Joseph could no longer control himself in the presence of all his attendants, so he cried out, "Have everyone withdraw from me!" Thus no one else was about when he made himself known to his brothers.
2
But his sobs were so loud that the Egyptians heard him, and so the news reached Pharaoh's palace.
3
"I am Joseph," he said to his brothers. "Is my father still in good health?" But his brothers could give him no answer, so dumbfounded were they at him.
4
"Come closer to me," he told his brothers. When they had done so, he said: "I am your brother Joseph, whom you once sold into Egypt.
5
But now do not be distressed, and do not reproach yourselves for having sold me here. It was really for the sake of saving lives that God sent me here ahead of you."
Psalm 105:16-17. 18-19. 20-21
R: Remember the marvels the Lord has done.
16
When the LORD called down a famine on the land and ruined the crop that sustained them,
17
he sent a man before them, Joseph, sold as a slave.
(R)
18
They had weighed him down with fetters, and he was bound with chains,
19
till his prediction came to pass and the word of the LORD proved him true.
(R)
20
The king sent and released him, the ruler of the peoples set him free.
21
He made him lord of his house and ruler of all his possessions.
(R)
Jesus tells His disciples that they are to be totally reliant upon Him for their provisions. This can be the only interpretation of the exhortation to take no sandals, money or tunic with them. This requires much faith. It is not easy to live with such deep trust in God, yet it is the call He makes upon us all. Let us seek to entrust our lives, resources and possessions to Him, no matter how wealthy we are, and live by faith following His will as well as we can.
7
Jesus said to his Apostles: "As you go, make this proclamation: 'The kingdom of heaven is at hand.'
8
Cure the sick, raise the dead, cleanse lepers, drive out demons. Without cost you have received; without cost you are to give.
9
Do not take gold or silver or copper for your belts;
10
no sack for the journey, or a second tunic, or sandals, or walking stick. The laborer deserves his keep.
11
Whatever town or village you enter, look for a worthy person in it, and stay there until you leave.
12
As you enter a house, wish it peace.
13
If the house is worthy, let your peace come upon it; if not, let your peace return to you.
14
Whoever will not receive you or listen to your words — go outside that house or town and shake the dust from your feet.
15
Amen, I say to you, it will be more tolerable for the land of Sodom and Gomorrah on the day of judgment than for that town."
think:
Let us seek to entrust our lives, resources and possessions to God, no matter how wealthy we are, and live by faith following His will as well as we can.
_________________________________________________________

God's special verse/thought for me today________________
_________________________________________________________

T O D A Y ' S BLESSING LIST
Thank You Lord for:
____________________________________
_______________________________________________________
READ THE BIBLE IN ONE YEAR 2 Kings 21-25
The kingdom of God is near! Doomsday prophets are not unusual in our present day. Countless films and novels have been made and written, all dealing with the end of the world. Most of the time, we understand the end of the world as violence and destruction.
We have heard in the Gospel that Jesus sent His disciples to heal the sick, bring back to life the dead, cleanse the lepers and drive out demons. "The Kingdom of God is near." What do you think? Is the Kingdom of God really the way we understand it in our modern world? What a furious God we have then. When I was a child I have been told not to do bad things because God will get angry with me if I committed evil deeds. That gave me an image of a policeman-God always ready to find fault any moment.
But the Bible tells us that God is love. He cannot but love for He is love. Love doesn't bring destruction and violence. The Kingdom of God is a Kingdom of Love. Can you imagine a Kingdom of God that brings violence and destruction if God is Love? Of course not! Love always cares. Love is a gift. As the Gospel says, it was given freely to us so we must give it freely to others. This is our mission: to tell the world of God's love. By loving, we can cure the sick. We all know that sick people do not just need medication; they also need care and we can only give care when we know how to love. Love can bring back the dead into life; when we know how to love, then we know that life is full of hope. Love can cast away demons for evil is a privation of love. If we know love, then evil has no place in our lives.
Archimedes once said, "Give me a firm foundation and I will move the world." God created us in His image and likeness. God is love, so we are created in the image of Love. This is the foundation of our being. Love is the Kingdom of God, and we are all called to love, for the Kingdom of God is Love. With love, we can move the world.
Fr. Joel O. Jason
How much love do we live in our life every day? What image does the Kingdom of God evoke in me: destruction or love?
Lord, teach me to live my life always in love and always for love. Amen.
St. Everild, Virgin, pray for us.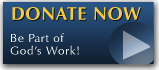 The FEAST is one of the happiest places on earth.

Click Here to find a Feast near you!
KERYGMA TV! is BACK
KERYGMA TV is on a new time slot and new channel Sundays 8 a.m. at IBC 13
Need Counseling? No Landline?
Now, you can use your mobile phone to call a friend for counseling at 09228407031. Or you may call our landlines 7266728, 7264709, 7259999 Mon-Fri 24-hrs, Sat 6am-5pm, Sun 6am-10am
BO BLOGS!
Go to Bo's Official Site and read his almost daily blog! Its not news, but thoughts and musings of Bo Sanchez. Get to know Bo in a more personal way --and find out what it means to live the life of a preacher. You get to enrich your faith as well.
DONATION
Remember to always donate your "first fruits"-not the last. Click on the "Donation" Box under the members menu - and you'll even see links to the nearest branches of the Banks where you can deposit.