READINGS for 2009-07-08
"The names of the twelve apostles are these…" – Matthew 10:2-3
When we were thinking of names for our children, we chose names whose meaning to us connote something noble and holy. For our eldest, we chose the name Marian in honor of our Lady, Mama Mary. When our youngest came, we picked Teresa because of our admiration for Mother Teresa of Calcutta. As early as three years old, we have tried to impress upon our kids the origin of their names and told them stories of the deeds of their namesakes. We hope to inspire them to strive for holiness like the women they were named after.
Whether your name was chosen after a great leader or your grandparent or a movie star, there is no denying that it is the sweetest sound to you. It is your identity, your own brand or trademark, so to speak.
But more than what is written on our birth certificate, we carry with us a name that everyone we meet should be able to see: Christian. We are of Christ. When people talk about you, does the face of Jesus come to their minds? Are people reminded of our Lord when they think of you?
Whether you are a called Peter, Agapito, Kate, Luis or Bo, your name should always be synonymous to Christian.
Jun Asis
Am I living up to the legacy of the name of Jesus? What should I be doing more to make this happen? What should I do less of?
May I give honor to Your name, O Lord, in all the things I do.
I find it difficult to believe that none of Joseph's brothers were able to recognize him. Perhaps it had simply been too long and their memories of him were dimmed? Perhaps they were so sure that he could not have survived slavery in Egypt that the possibility of him being alive did not exist to them? Who knows? What is important is that Joseph has forgiven them and is now going to be their means of salvation
from the worldwide famine. Joseph chooses the generous path of forgiveness. Let us pray that we will similarly choose to forgive those who sin against us.
Genesis 41:55-57; 42:5-7a. 17-24a
55
When hunger came to be felt throughout the land of Egypt and the people cried to Pharaoh for bread, Pharaoh directed all the Egyptians to go to Joseph and do whatever he told them.
56
When the famine had spread throughout the land, Joseph opened all the cities that had grain and rationed it to the Egyptians, since the famine had gripped the land of Egypt.
57
In fact, all the world came to Joseph to obtain rations of grain, for famine had gripped the whole world.
42:
5
The sons of Israel were among those who came to procure rations.
6
It was Joseph, as governor of the country, who dispensed the rations to all the people. When Joseph's brothers came and knelt down before him with their faces to the ground,
7
he recognized them as soon as he saw them. But Joseph concealed his own identity from them and spoke sternly to them.
17
With that, he locked them up in the guardhouse for three days.
18
On the third day Joseph said to them: "Do this, and you shall live; for I am a God-fearing man.
19
If you have been honest, only one of your brothers need be confined in this prison, while the rest of you may go and take home provisions for your starving families.
20
But you must come back to me with your youngest brother. Your words will thus be verified, and you will not die." To this they agreed.
21
To one another, however, they said: "Alas, we are being punished because of our brother. We saw the anguish of his heart when he pleaded with us, yet we paid no heed; that is why this anguish has now come upon us."
22
"Didn't I tell you," broke in Reuben, "not to do wrong to the boy? But you wouldn't listen! Now comes the reckoning for his blood."
23
They did not know, of course, that Joseph understood what they said, since he spoke with them through an interpreter.
24
But turning away from them, he wept.
Psalm 33:2-3. 10-11. 18-19
R: Lord, let your mercy be on us, as we place our trust in you.
2
Give thanks to the LORD on the harp; with the ten-stringed lyre chant his praises.
3
Sing to him a new song; pluck the strings skillfully, with shouts of gladness.
(R)
10
The LORD brings to nought the plans of nations; he foils the designs of peoples.
11
But the plan of the LORD stands forever; the design of his heart, through all generations.
(R)
18
But see, the eyes of the LORD are upon those who fear him, upon those who hope for his kindness,
19
to deliver them from death and preserve
them in spite of famine.
(R)
The initial proclamation of the Gospel that "the Kingdom of God is at hand" is something we rarely hear today. What does it mean? It simply means that the salvation has been made present in the world in the person of Jesus Christ. It is now up to us to choose to partake of that offer of salvation. It is also up to us to make this truth known to those who have never heard of it. This is not an option but our duty as followers of Christ.
1
Jesus summoned his twelve disciples and gave them authority over unclean spirits to drive them out and to cure every disease and every illness.
2
The names of the twelve apostles are these: first, Simon called Peter, and his brother Andrew; James, the son of Zebedee, and his brother John;
3
Philip and Bartholomew, Thomas and Matthew the tax collector; James, the son of Alphaeus, and Thaddeus;
4
Simon the Cananean, and Judas Iscariot who betrayed him.
5
Jesus sent out these twelve after instructing them thus, "Do not go into pagan territory or enter a Samaritan town.
6
Go rather to the lost sheep of the house of Israel.
7
As you go, make this proclamation: 'The kingdom of heaven is at hand.'"
think:
It is up to us to choose to partake of the offer of salvation in the person of Jesus Christ — and to let this truth be known by those who have never heard of it.
_________________________________________________________

God's special verse/thought for me today________________
_________________________________________________________

T O D A Y ' S BLESSING LIST
Thank You Lord for:
____________________________________
_______________________________________________________
READ THE BIBLE IN ONE YEAR 2 Kings 17-20
the truth oF the kingdom is to mAke the kingdom true
The Gospel today narrates to us the commissioning of the 12 apostles by Jesus. Examining keenly the apostles, we realize that these people, invited by Jesus Himself, were not well-renowned public figures of their time. Some of them were known to
be unclean, sinners and people living simply in anonymity.
Archbishop Whatley once said: "Preach not because you have to say something but because you have something to say." Professional preachers have to say something; otherwise, they will grow hungry because preaching is their livelihood.
De facto
preachers don't have to say something because what they say is not for the purpose of livelihood. They preach because they have (read: they possess) something to say. They possess the pearl of the great price. Their lives simply proclaim it.
When Jesus ordered His apostles, "Proclaim that the Kingdom of heaven has come near," it was not just a matter of explaining the truth of the Kingdom, although it certainly contains an aspect of it. Rather, it is visibly making the Kingdom true in their lives. And what is that kingdom? It is making the apostles' presence a living presence of God to others. I believe this is the best evangelization we need today. With this realization, we all ought to participate in the same mission and be one of His apostles.
To be an apostle and sent into mission is to let the people acknowledge that God is real, that He is loving, compassionate, forgiving, understanding and that He is never apart from anyone who calls on Him. Nonetheless, God does not require us to make ordinary things extraordinary to make His presence known. What He asks from us is only to make the extraordinary things ordinary in our own little way every day. Having that in mind, we can be effective apostles and "proclaimers" in today's time. You don't even have to speak.
Fr. Joel O. Jason
Think about this line: "What you do speaks so loud, I cannot hear what you are saying." Is what you are doing aligned with what you are saying?
Lord Jesus, give us the grace and courage to overcome selfish desires that block our way in following You and make us fail in our Christian
duty to others. Helps us, Lord Jesus, that by our presence, others may truly testify that Your Kingdom has really come near. Amen.
St. Adrian III, Pope, pray for us.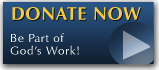 The FEAST is one of the happiest places on earth.

Click Here to find a Feast near you!
KERYGMA TV! is BACK
KERYGMA TV is on a new time slot and new channel Sundays 8 a.m. at IBC 13
Need Counseling? No Landline?
Now, you can use your mobile phone to call a friend for counseling at 09228407031. Or you may call our landlines 7266728, 7264709, 7259999 Mon-Fri 24-hrs, Sat 6am-5pm, Sun 6am-10am
BO BLOGS!
Go to Bo's Official Site and read his almost daily blog! Its not news, but thoughts and musings of Bo Sanchez. Get to know Bo in a more personal way --and find out what it means to live the life of a preacher. You get to enrich your faith as well.
DONATION
Remember to always donate your "first fruits"-not the last. Click on the "Donation" Box under the members menu - and you'll even see links to the nearest branches of the Banks where you can deposit.