READINGS for 2009-07-07
At the sight of the crowds, his heart was moved with pity… – Matthew 9:36
One element of God's grace is compassion. How else could God save, heal and bless a sinner like me except by His grace — by His compassion? Grace is a gift. Undeserved, yet given. That's how compassion works. When a person begs for your help and he has nothing at all, you pity him. You are touched to help him. You are moved to do something for him.
Jesus taught the people and proclaimed the Kingdom of God. He also cured them physically. He could have just healed them spiritually and sent them off. But no, He went on to cure their diseases and illnesses. Why? Because He saw their actual suffering. He felt their pain. How many times did Jesus heal and cure the sick because He was moved with pity? He heard their cries. He felt their loss. And He acted on what He felt by making the lame walk, the blind see, the leper clean and
the dead live again.
I'm glad my God isn't just mighty and powerful. He's also the God of mercy. He looks upon me with compassion — and I am healed!
Alvin Barcelona
When was the last time you felt pity and compassion for someone who is suffering and in pain? Did you act on it?
Lord, have pity on me. By Your mercy, heal me and heal those who need Your healing the most, in Your most gracious Name. Amen.
This event in Jacob's life reminds me that we will often find ourselves wrestling with God on taking hold of and embracing His will for our lives. This is not necessarily a bad thing unless we are in outright rebellion against God. As this is not the case, wrestling with God's will will deepen our faith and commitment to it when we are finally won over by His grace.
23
In the course of that night, however, Jacob arose, took his two wives, with the two maidservants and his eleven children, and crossed the ford of the Jabbok.
24
After he had taken them across the stream and had brought over all his possessions,
25
Jacob was left there alone. Then some man wrestled with him until the break of dawn.
26
When the man saw that he could not prevail over him, he struck Jacob's hip at its socket, so that the hip socket was wrenched as they wrestled.
27
The man then said, "Let me go, for it is daybreak." But Jacob said, "I will not let you go until you bless me."
28
"What is your name?" the man asked. He answered, "Jacob."
29
Then the man said, "You shall no longer be spoken of as Jacob, but as Israel, because you have contended with divine and human beings and have prevailed."
30
Jacob then asked him, "Do tell me your name, please." He answered, "Why should you want to know my name?" With that, he bade him farewell.
31
Jacob named the place Peniel, "Because I have seen God face to face," he said, "yet my life has been spared."
32
At sunrise, as he left Penuel, Jacob limped along because of his hip.
33
That is why, to this day, the Israelites do not eat the sciatic muscle that is on the hip socket, inasmuch as Jacob's hip socket was struck at the sciatic muscle.
Psalm 17:1b. 2-3. 6-7ab. 8b and 15
R: In justice, I shall behold your face, O Lord.
1
Hear, O LORD, a just suit; attend to my outcry; hearken to my prayer from lips without deceit.
(R)
2
From you let my judgment come; your eyes behold what is right.
3
Though you test my heart, searching it in the night, though you try me with fire, you shall find no malice in me.
(R)
6
I call upon you, for you will answer me, O God; incline your ear to me; hear my word.
7
Show your wondrous kindness, O savior of those who flee from their foes.
(R)
8
Hide me in the shadow of your wings.
15
In justice I shall behold your face; on waking, I shall be content in your presence.
(R)
The concern that Jesus has for the People of God is that of a shepherd for his sheep. Without a shepherd, the sheep are lost to the wolves and wilderness. Similarly, if the People of God do not have good shepherds, we will be lost to the wolves of the world and the tragedy of sin. Let us never forget to pray for good and holy leaders who are going to lay down their lives in service of the people so that they will grow in faith and love each day.
32
A demoniac who could not speak was brought to him,
33
and when the demon was driven out the mute person spoke. The crowds were amazed and said, "Nothing like this has ever been seen in Israel."
34
But the Pharisees said, "He drives out demons by the prince of demons."
35
Jesus went around to all the towns and villages, teaching in their synagogues, proclaiming the gospel of the kingdom, and curing every disease and illness.
36
At the sight of the crowds, his heart was moved with pity for them because they were troubled and abandoned, like sheep without a shepherd.
37
Then he said to his disciples, "The harvest is abundant but the laborers are few;
38
so ask the master of the harvest to send out laborers for his harvest."
think:
If we do not have good shepherds, we will be lost to the wolves of the world and the tragedy of sin.
_________________________________________________________

God's special verse/thought for me today________________
_________________________________________________________

T O D A Y ' S BLESSING LIST
Thank You Lord for:
____________________________________
_______________________________________________________
READ THE BIBLE IN ONE YEAR 2 Kings 17-19
the hArvest And the lAborer Are one
"The harvest is plentiful but the laborers are scarce." If you look at the priest to laity ratio, it is true. Certainly, many are like sheep without shepherds or pastors to guide them. But the question is: Is there really a quantitative insufficiency or a qualitative insufficiency? After all, the saintly John Mary Vianney would always say, "One holy priest is enough to convert a great thousand of souls." Truly, the laborers will be scarce if we understand laborers to refer only to those in the religious vocation. But if we understand laborers as every man and woman, then we realize that the above statement does not refer to quantity but to quality. We may all have our respective preferences and ambitions: to be a civil engineer, a professor, a doctor, a lawyer, etc. These are mere professions, though. Within all of these lies a vocation, a universal vocation we are all called into — to work for the promotion of God's Kingdom by leading all men back to the Father. This is where every profession becomes a means to actualize and express Christian vocation. It is through our own occupation or job that we fulfill our duty as God's children to work in His vineyard.
In this sense, we realize that the harvest is quantitatively equal to the number of laborers, for each person is called to be such. The problem arises when one fails to acknowledge his Christian duty to serve his neighbors. As a result, the ratio of laborers by quality becomes disproportionate to the harvest. My dear friends, the laborers are not the bishops, priests and religious alone. We are all harvests. We are all laborers. In the end, Nathan C. Schaeffer would say: "At the close of life, the question will not be how much have you got, but how much have you given. Not how much have you won, but how much have you done. Not how much have you saved, but how much have you sacrificed. Not how much were you honored, but how much have you served."
Fr. Joel O. Jason
How much good have I done to claim that I'm a laborer in God's vineyard? How much have I used my profession to bring my neighbors closer to God?
Dear Father, You are the source of all life and goodness. Send us, Your children, the spirit of generosity to make us willing to share our time, talents and resources with others to bring one another back to You.
St. Hedda, Bishop, pray for us.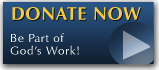 The FEAST is one of the happiest places on earth.

Click Here to find a Feast near you!
KERYGMA TV! is BACK
KERYGMA TV is on a new time slot and new channel Sundays 8 a.m. at IBC 13
Need Counseling? No Landline?
Now, you can use your mobile phone to call a friend for counseling at 09228407031. Or you may call our landlines 7266728, 7264709, 7259999 Mon-Fri 24-hrs, Sat 6am-5pm, Sun 6am-10am
BO BLOGS!
Go to Bo's Official Site and read his almost daily blog! Its not news, but thoughts and musings of Bo Sanchez. Get to know Bo in a more personal way --and find out what it means to live the life of a preacher. You get to enrich your faith as well.
DONATION
Remember to always donate your "first fruits"-not the last. Click on the "Donation" Box under the members menu - and you'll even see links to the nearest branches of the Banks where you can deposit.