READINGS for 2009-07-04
"May God give you… the abundance of grain and wine." – Genesis 27:28
Our home has a foyer showcasing a glass artwork with sheaves of wheat and grape fruits. We have the same design on the iron steel balusters on the stairs. At the entrance doors are glass panels etched with Easter lilies. All these are at the entrance of our house to remind our guests that we are redeemed by Jesus' body and blood, which we proclaim boldly. It's also a reminder of God's blessings of abundance upon our lives — spiritually and physically. And He has never let us down.
Every morning I pray and claim His blessings. And blessings come, both big and small. The year that passed was a banner year for me. I brought home three trophies for being a topnotcher in three different marketing categories. My sales came early that I had hit my quota by mid-year and I had the opportunity to travel.
God's promises include His abundance upon our lives. And His Word will not return to Him without doing what it's supposed to do — to bless us (Isaiah 55:11).
Donna España
Are you experiencing God's abundance in your life? Are you sharing that abundance with your brethren?
Jesus, as You are generous to me, so may I be generous to others.
1st READING
It is difficult to see from a justice point of view how the actions of Jacob and Rebekah can be applauded. They have taken advantage of Isaac's blindness to help procure the blessing of Esau for the younger son, Jacob. However, Esau is not totally blameless. It seems he is willing to sell his birthright for a bowl of porridge. Perhaps here is the lesson — that if we fail to treasure and use the gifts God offers to us, He may distribute them to another person who would use them better than we would!
1
When Isaac was so old that his eyesight had failed him, he called his older son Esau and said to him, "Son!" "Yes, father!" he replied.
2
Isaac then said, "As you can see, I am so old that I may now die at any time.
3
Take your gear, therefore — your quiver and bow — and go out into the country to hunt some game for me.
4
With your catch prepare an appetizing dish for me, such as I like, and bring it to me to eat, so that I may give you my special blessing before I die."
5
Rebekah had been listening while Isaac was speaking to his son Esau. So when Esau went out into the country to hunt some game for his father,
15
Rebekah then took the best clothes of her older son Esau that she had in the house, and gave them to her younger son Jacob to wear;
16
and with the skins of the kids she covered up his hands and the hairless parts of his neck.
17
Then she handed her son Jacob the appetizing dish and the bread she had prepared.
18
Bringing them to his father, Jacob said, "Father!" "Yes?" replied Isaac. "Which of my sons are you?"
19
Jacob answered his father: "I am Esau, your first-born. I did as you told me. Please sit up and eat some of my game, so that you may give me your special blessing."
20
But Isaac asked, "How did you succeed so quickly, son?" He answered, "The LORD, your God, let things turn out well with me."
21
Isaac then said to Jacob, "Come closer, son, that I may feel you, to learn whether you really are my son Esau or not."
22
So Jacob moved up closer to his father. When Isaac felt him, he said, "Although the voice is Jacob's, the hands are Esau's."
23
(He failed to identify him because his hands were hairy, like those of his brother Esau; so in the end he gave him his blessing.)
24
Again he asked him, "Are you really my son Esau?" "Certainly," he replied.
25
Then Isaac said, "Serve me your game, son, that I may eat of it and then give you my blessing." Jacob served it to him, and Isaac ate; he brought him wine, and he drank.
26
Finally his father Isaac said to him, "Come closer, son, and kiss me."
27
As Jacob went up and kissed him, Isaac smelled the fragrance of his clothes. With that, he blessed him, saying, "Ah, the fragrance of my son is like the fragrance of a field that the LORD has blessed!
28
"May God give to you of the dew of the heavens and of the fertility of the earth abundance of grain and wine.
29
"Let peoples serve you, and nations pay you homage; be master of your brothers, and may your mother's sons bow down to you. Cursed be those who curse you, and blessed be those who bless you."
r: praise the lord for the lord is good!
1
Praise the name of the LORD; praise, you servants of the Lord
2
who stand in the house of the LORD, in the courts of the house of our God.
(R)
3
Praise the LORD, for the LORD is good; sing praise to his name, which we love;
4
for the LORD has chosen Jacob for himself, Israel for his own possession.
(R)
5
For I know that the LORD is great; our LORD is greater than all gods.
6
All that the LORD wills he does in heaven and on earth, in the seas and in all the deeps.
(R)
I love the sound of the banner headline, "New Wine, New Wineskins." It has a sense of excitement to it that makes me want to find out what they are talking about. Here in the Gospel, we are talking about how the Spirit is going to move in our lives to bring the Gospel to the world. Is there anything more exciting than that? I do not think so. So, are you going to get involved? Are you ready to leave behind the structures of your old life and welcome the new ones the Spirit of God will provide you with on this journey? It will not be an easy path to walk, but I am sure that it will be the best adventure life can offer.
14
The disciples of John approached him and said, "Why do we and the Pharisees fast much, but your disciples do not fast?"
15
Jesus answered them, "Can the wedding guests mourn as long as the bridegroom is with them? The days will come when the bridegroom is taken away from them, and then they will fast.
16
No one patches an old cloak with a piece of un-shrunken cloth, for its fullness pulls away from the cloak and the tear gets worse.
17
People do not put new wine into old wineskins. Otherwise the skins burst, the wine spills out, and the skins are ruined. Rather, they pour new wine into fresh wineskins, and both are preserved."
think:
Are you ready to leave behind the structures of your old life and welcome the new ones that the Spirit of God will give you on your journey?
_________________________________________________________

God's special verse/thought for me today________________
_________________________________________________________

T O D A Y ' S BLESSING LIST
Thank You Lord for:
____________________________________
_______________________________________________________
READ THE BIBLE IN ONE YEAR 2 Kings 1-4
We read in the first reading today a story of deception and betrayal. Isaac by now was very old. He has grown weak by the day. His eyesight has already failed him; he could no longer distinguish by sight one person from another. Knowing that his final days are within sight (no pun intended), Isaac called on Esau, his eldest, ordered him to hunt for his favorite meal, and gave him his patriarchal blessing. Rebekkah overheard this conversation and called for her favorite son Jacob to overtake Esau. While Esau was still away, Jacob took advantage of Isaac's blindness, usurped Esau's identity and the patriarchal blessing as well. Because of "blindness," the sin of betrayal and ambition had their way.
It's interesting that the Greek word for sin is
hamartia
, which means "to miss the mark." We usually miss the mark when we have poor eyesight or a visual disability. When we think about it, the experience of sinfulness is nothing but a symptom of our "poor eyesight." Sin is nothing else but our inability to see the bigger picture for the sake of the present moment. While it was clear that it was Isaac whose eyesight was already failing, it was actually Jacob and his scheming mother who could not see beyond the seduction of ambition. They preferred power and privilege over the bigger values of love, loyalty and honesty and integrity. It was a failure to see the bigger picture.
Aren't we all victims of the same shortsightedness? Aren't all our vices an experience of the same myopic tendency? Take for example the man who destroys his body with cigarette smoke. He cannot and is not willing to see beyond the pleasure of the present moment. If only he would be given an insight into his lungs years from now! Take the man who exchanges a lifetime of pain and woundedness for him and his family for the sake of the fleeting pleasure and thrill of an affair. The list could go on and on.
Fr. Joel O. Jason
In what area of your life right now are you experiencing blindness, shortsightedness or simply the unwillingness to see the bigger picture?
Lord, give me the clarity of Your vision: that I may see as You see, that I may perceive as You perceive. Amen.
St. Elizabeth of Portugal, pray for us.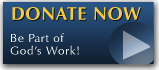 The FEAST is one of the happiest places on earth.

Click Here to find a Feast near you!
KERYGMA TV! is BACK
KERYGMA TV is on a new time slot and new channel Sundays 8 a.m. at IBC 13
Need Counseling? No Landline?
Now, you can use your mobile phone to call a friend for counseling at 09228407031. Or you may call our landlines 7266728, 7264709, 7259999 Mon-Fri 24-hrs, Sat 6am-5pm, Sun 6am-10am
BO BLOGS!
Go to Bo's Official Site and read his almost daily blog! Its not news, but thoughts and musings of Bo Sanchez. Get to know Bo in a more personal way --and find out what it means to live the life of a preacher. You get to enrich your faith as well.
DONATION
Remember to always donate your "first fruits"-not the last. Click on the "Donation" Box under the members menu - and you'll even see links to the nearest branches of the Banks where you can deposit.