READINGS for 2009-06-29
Solemnity of Sts. Peter and Paul, Apostles
"Now I know for certain that the Lord sent His angel and rescued me…." – Acts 12:11
Waldensian heretics were furious of Don Bosco's good deeds that in several attempts, they tried to get rid of him through hired assassins.
Once, as Don Bosco made his way home, two shots were fired at him but they missed. So his assailant rushed to wrestle with him. At that moment, a huge dog appeared and sank his teeth into the flesh of the would-be killer, who fled away screaming in pain.
In another instance, two men threw a sack over the saint's head. Just then, Grigio, the name Don Bosco gave the dog, appeared and seized one of the men by the throat through his fangs; the other man fled in fright.
For a third time, a group of no less than 12 hired assassins lay in ambush. Escape was impossible for Don Bosco. But then Grigio jumped into these group of men, gave them a ferocious look and a fierce growl. It was enough to send the men scampering in fear.
There were several reappearances of Grigio that followed — to accompany Don Bosco on his journeys and to warn him of impending danger.
Who then was this dog? He might very well have been an angel in disguise.
Judith Concepcion
Have you been an angel to anyone?
Lord, make me an angel in the life of even just one person.
God's intervention in Peter's life tells us of the importance of Peter for the Early Church. Yes, He does similarly for Paul in Philippi but again, maybe because Paul has such an important role in bringing the Gospel to the Gentiles. Peter was a symbol of the Early Church for the person of Christ in the same way as the pope is today. Let us pray that God will protect the pope from earthly harm as he gives his life in the
1
In those days, King Herod laid hands upon some members of the church to harm them.
2
He had James, the brother of John, killed by the sword,
3
and when he saw that this was pleasing to the Jews he proceeded to arrest Peter also. — It was the feast of Unleavened Bread. —
4
He had him taken into custody and put in prison under the guard of four squads of four soldiers each. He intended to bring him before the people after Passover.
5
Peter thus was being kept in prison, but prayer by the church was fervently being made to God on his behalf.
6
On the very night before Herod was to bring him to trial, Peter, secured by double chains, was sleeping between two soldiers, while outside the door guards kept watch on the prison.
7
Suddenly the angel of the Lord stood by him and a light shone in the cell. He tapped Peter on the side and awakened him, saying, "Get up quickly." The chains fell from his wrists.
8
The angel said to him, "Put on your belt and your sandals." He did so. Then he said to him, "Put on your cloak and follow me."
9
So he followed him out, not realizing that what was happening through the angel was real; he thought he was seeing a vision.
10
They passed the first guard, then the second, and came to the iron gate leading out to the city, which opened for them by itself. They emerged and made their way down an alley, and suddenly the angel left him.
11
Then Peter recovered his senses and said, "Now I know for certain that the Lord sent his angel and rescued me from the hand of Herod and from all that the Jewish people had been expecting."
Psalm 34:2-3. 4-5. 6-7. 8-9
R: The angel of the Lord will rescue those who fear him.
1 [2]
I will bless the LORD at all times; his praise shall be ever in my mouth.
2 [3]
Let my soul glory in the LORD; the lowly will hear me and be glad.
(R)
3 [4]
Glorify the LORD with me, let us together extol his name.
4 [5]
I sought the LORD, and he answered me and delivered me from all my fears.
(R)
5 [6]
Look to him that you may be radiant with joy, and your faces may not blush with shame.
6 [7]
When the poor one called out, the LORD heard, and from all his distress he saved him.
(R)
7 [8]
The angel of the LORD encamps around those who fear him, and delivers them.
8 [9]
Taste and see how good the LORD is; happy the man who takes refuge in him.
(R)
I like the moment of decision in the movie
Quo Vadis
where Peter returns to Rome and ultimately his death. It tells me that for Peter, God's will is the all-important consideration, not his own personal welfare. It must be the same for all of us if the words of today's reading (Paul's in this case) are to be true for us, namely that our lives are being poured out as a libation for the Gospel.
6
I, Paul, am already being poured out like a libation, and the time of my departure is at hand.
7
I have competed well; I have finished the race; I have kept the faith.
8
From now on the crown of righteousness awaits me, which the Lord, the just judge, will award to me on that day, and not only to me, but to all who have longed for his appearance.
17
The Lord stood by me and gave me strength, so that through me the proclamation might be completed and all the Gentiles might hear it. And I was rescued from the lion's mouth.
18
The Lord will rescue me from the every evil threat and will bring me safe to his heavenly kingdom. To him be glory for ever and ever. Amen.
There can be little other meaning to Jesus giving the 'keys of the Kingdom' to Peter other than that as the leader of the Church. He has been given authority to lead the Church on its way to the Kingdom of God. Some non-Catholics will accept this of Peter but refuse to allow that the authority is passed on to another. Such an argument is baseless and obviously false as what point would there be to guarantee this authority for another generation without consideration for the succeeding generations? It does not make any sense at all!
13
When Jesus went into the region of Caesarea Philippi he asked his disciples, "Who do people say that the Son of Man is?"
14
They replied, "Some say John the Baptist, others Elijah, still others Jeremiah or one of the prophets."
15
He said to them, "But who do you say that I am?"
16
Simon Peter said in reply, "You are the Messiah, the Son of the living God."
17
Jesus said to him in reply, "Blessed are you, Simon son of Jonah. For flesh and blood has not revealed this to you, but my heavenly Father.
18
And so I say to you, you are Peter, and upon this rock I will build my church, and the gates of the netherworld shall not prevail against it.
19
I will give you the keys to the kingdom of heaven. Whatever you bind on earth shall be bound in heaven; and whatever you loose on earth shall be loosed in heaven."
think:
For Peter, God's will is the all-important consideration not his own personal welfare. It must become the same for all of us.
_________________________________________________________

God's special verse/thought for me today________________
_________________________________________________________

T O D A Y ' S BLESSING LIST
Thank You Lord for:
____________________________________
_______________________________________________________
READ THE BIBLE IN ONE YEAR 1 Kings 7-9
cAlleD by GoD For A mission
There is no doubt in my mind or in the mind of the Church that Peter and Paul were set apart by God and chosen for very specific missions within the life of the Early Church. Their lives and teachings stand as a testament to what it means to be committed to following Jesus as His disciples and not allowing the concerns of the world to overwhelm and distract them from doing God's will in their lives.
Too much time in today's modern world is concerned with promoting our own interests and well-being. I am afraid I don't have much time for most environmentalists today who say they are protecting the planet but insist on the right to drive their SUVs and have air conditioning in their homes. One hundred years ago, no one had air conditioning and yet they survived and managed to live fulfilling lives. Today many people in the western world and the rich in the rest of the world cannot seem to live without it. I wonder what this is saying to us?
I think what it says is that I am interested in the state of the environment only insofar as it does not affect my life and the way I want to live. Imagine if Peter or Paul, or any of the saints for that matter, had this sort of attitude towards Christian discipleship? There would be no Church today as we know it as no one would have been committed enough to lay down their lives in the service of the Gospel. I bet you a million dollars that Jesus never went home after a busy day with His disciples to air- conditioned comfort. The big question, indeed the challenge the lives of the saints place before us is, "How committed are you to living out the will of God in your life?" or in modern day lingo, "Are you for real when you say you are a Christian?" I think these are fair questions that we all must face. If we do not have a good answer for them then perhaps we need to re-evaluate our lives in terms of the principles and call of the Gospel.
Fr. Steve Tynan, MGL
Am I the "real deal" when it comes to my Christian life or is my life full of compromises and contradictions?
Holy Spirit, help me to hear the call of God for my life and to obey it.
Sts. Peter and Paul, Apostles, pray for us.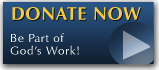 The FEAST is one of the happiest places on earth.

Click Here to find a Feast near you!
KERYGMA TV! is BACK
KERYGMA TV is on a new time slot and new channel Sundays 8 a.m. at IBC 13
Need Counseling? No Landline?
Now, you can use your mobile phone to call a friend for counseling at 09228407031. Or you may call our landlines 7266728, 7264709, 7259999 Mon-Fri 24-hrs, Sat 6am-5pm, Sun 6am-10am
BO BLOGS!
Go to Bo's Official Site and read his almost daily blog! Its not news, but thoughts and musings of Bo Sanchez. Get to know Bo in a more personal way --and find out what it means to live the life of a preacher. You get to enrich your faith as well.
DONATION
Remember to always donate your "first fruits"-not the last. Click on the "Donation" Box under the members menu - and you'll even see links to the nearest branches of the Banks where you can deposit.