READINGS for 2009-06-28
jESUS IS WITHIN THE LOVING pERSON
"If I but touch His clothes, I shall be healed…" – Mark 5:28
My son, Robbie, who was on vacation in Quezon with his Mom, fell from a hammock and bumped his head. After lunch, he vomited and said, "Mommy, I'm weak. I want to sleep." Joie brought him to the hospital when he vomited again. Being a nurse, she knew what it meant if the head bump caused the vomiting.
So she prayed, "Lord, please, not that." At that time, I was the speaker on the second day of Bo Sanchez's Lenten retreat. I thought, "I'll just miss my talk. Bo would understand!" But I couldn't get a bus ride to Quezon because of the heavy commuter traffic during Holy Week. Joie and I agreed that I'd stay for my talk and we prayed over the phone that my service
would be an intercession for Rob's healing.
I gave the talk with all my might. After that, I caught the next ride and endured hours of standing on the bus to Quezon. Upon seeing Rob, I greeted him: "Good afternoon, son. I miss you. I love you! Daddy's here!" He sprang up and we played, sang, watched cartoons, exchanged stories, ate and danced. The doctor said Robbie was well and it was not the bump that caused the vomiting.
Jesus continues to heal — through the love of caring persons like you and me.
Obet Cabrillas
Did I become a channel of Jesus' healing today?
Jesus, heal a person today. Touch him through my hand and through my love. Amen.
Death is a reality that confounds human existence without God. They say there are two things certain in life, death and taxes, but this is wrong because in some very wealthy countries there are no taxes, at least not for the time being. Every human being has to face the fact that he will die one day. I suggest that the only way we can do this without despair is with faith in God. Without God, death is indeed the victor because it has the final say. With faith we know there is something more.
13
God did not make death, nor does he rejoice in the destruction of the living.
14
For he fashioned all things that they might have being; and the creatures of the world are wholesome, and there is not a destructive drug among them nor any domain of the nether world on earth,
15
for justice is undying.
2:
23
For God formed man to be imperishable; the image of his own nature he made him.
24
But by the envy of the devil, death entered the world, and they who are in his possession experience it.
Psalm 30:2. 4. 5-6. 11. 12. 13 (2a)
R: I will praise you, Lord, for you have rescued me.
1 [2]
I will extol you, O LORD, for you drew me clear and did not let my enemies rejoice over me.
3 [4]
O LORD, you brought me up from the nether world; you preserved me from among those going down into the pit.
(R)
4 [5]
Sing praise to the LORD, you his faithful ones, and give thanks to his holy name.
5 [6]
For his anger lasts but a moment; a lifetime, his good will. At nightfall, weeping enters in, but with the dawn, rejoicing.
(R)
10 [11]
Hear, O LORD, and have pity on me; O LORD, be my helper."
11 [12]
You changed my mourning into dancing;
12 [13]
O LORD, my God, forever will I give you thanks.
(R)
In this day and age of fear of global warming we hear a lot of talk about living within one's means. What does this mean from the perspective of faith? How should we live our lives? I do not believe that just because an individual can afford to do something that he is morally allowed to do it! To spend twenty million dollars buying oneself a ride to the International Space Station when there is so much poverty in the world does not strike me as a moral use of one's wealth! Where does this sort of analysis end? I do not know but I think we have some sort of obligation to consider how we use the wealth we have in relation to those that have little or even nothing.
2 Corinthians 8:7. 9. 13-15
7
Brothers and sisters: As you excel in every respect, in faith, discourse, knowledge, all earnestness, and in the love we have for you, may you excel in this gracious act also.
9
For you know the gracious act of our Lord Jesus Christ, that for your sake he became poor although he was rich, so that by his poverty you might become rich.
13
Not that others should have relief while you are burdened, but that as a matter of equality
14
your surplus at the present time should supply their needs, so that their surplus may also supply your needs, that there may be equality.
15
As it is written: "Whoever had much did not have more, and whoever had little did not have less."
Jesus knows that He can heal the little girl simply because He is so united with His Father in Heaven; He innately knows His Father's will. This is possible for each of us if we are willing to let go of our own wills to the extent necessary to be made one with the will of God in our lives. There are some saints who could work miracles whenever they desired, or so it seemed. I am sure that if we look closely at their lives we would see that their greatest desire was to do God's will and that this desire had indeed become the reality of their own will as well.
21
When Jesus had crossed again in the boat to the other side, a large crowd gathered around him, and he stayed close to the sea.
22
One of the synagogue officials, named Jairus, came forward. Seeing him he fell at his feet
23
and pleaded earnestly with him, saying, "My daughter is at the point of death. Please, come lay your hands on her that she may get well and live."
24
He went off with him, and a large crowd followed him and pressed upon him.
25
There was a woman afflicted with hemorrhages for twelve years.
26
She had suffered greatly at the hands of many doctors and had spent all that she had. Yet she was not helped but only grew worse.
27
She had heard about Jesus and came up behind him in the crowd and touched his cloak.
28
She said, "If I but touch his clothes, I shall be cured."
29
Immediately her flow of blood dried up. She felt in her body that she was healed of her affliction.
30
Jesus, aware at once that power had gone out from him, turned around in the crowd and asked, "Who has touched my clothes?"
31
But his disciples said to him, "You see how the crowd is pressing upon you, and yet you ask, 'Who touched me?' "
32
And he looked around to see who had done it.
33
The woman, realizing what had happened to her, approached in fear and trembling. She fell down before Jesus and told him the whole truth.
34
He said to her, "Daughter, your faith has saved you. Go in peace and be cured of your affliction."
35
While he was still speaking, people from the synagogue official's house arrived and said, "Your daughter has died; why trouble the teacher any longer?"
36
Disregarding the message that was reported, Jesus said to the synagogue official, "Do not be afraid; just have faith."
37
He did not allow anyone to accompany him inside except Peter, James, and John, the brother of James.
38
When they arrived at the house of the synagogue official, he caught sight of a commotion, people weeping and wailing loudly.
39
So he went in and said to them, "Why this commotion and weeping? The child is not dead but asleep."
40
And they ridiculed him. Then he put them all out. He took along the child's father and mother and those who were with him and entered the room where the child was.
41
He took the child by the hand and said to her, "Talitha koum," which means, "Little girl, I say to you, arise!"
42
The girl, a child of twelve, arose immediately and walked around. At that they were utterly astounded.
43
He gave strict orders that no one should know this and said that she should be given something to eat.
think:
Without God, death is indeed the victor because it has the final say. With faith we know there is something more.
_________________________________________________________

God's special verse/thought for me today________________
_________________________________________________________

T O D A Y ' S BLESSING LIST
Thank You Lord for:
____________________________________
_______________________________________________________
READ THE BIBLE IN ONE YEAR 1 Kings 3-6
Things to be grateful for from the past week
________________________________________________________________
________________________________________________________________
_________________________________________________________________
Things to ask God for in the coming week
________________________________________________________________
_________________________________________________________________
________________________________________________________________
Most important word God told me this week
________________________________________________________________
________________________________________________________________
________________________________________________________________
Jesus never compromises the message He has for us in the Gospels. He simply says it how it is and leaves us to respond as best we can. This is what it means to embrace a life of discipleship. Unfortunately, most Christians today do not heed the fullness of the call to discipleship and thus fail to recognize the depth of the call Jesus asks us to make. Christianity ought to be an all-or- nothing reality. There is no such thing as a part-time Christian. When God calls, He asks us to surrender everything to Him — everything. Are we willing to do this? The saints were and look at their lives; how well do our lives approximate the lives of the saints?
The Church is failing today in its mission to evangelize, to disciple and catechize its people. There are more than a billion baptized Catholics in the world but how many of them have been properly catechized and are in a position to proclaim and explain the faith to others? Not many, I fear. We need to do something about this starting with ourselves. If there are no available programs of discipleship made available to us by the Church, then it is up to us to demand them from our pastors. Ignorance is never an excuse for failing to live up to what we believe and proclaim. We have to take the initiative to learn what we need to know to fully put in place the life of discipleship that deep down we know we should be living but are not.
The Gospels are full of teachings and instructions. We have the
Catholic Catechism
, the Documents of Vatican II, the encyclicals of the pope and so on. The very least we can do is have a copy of these in our homes and dip into them once in a while to gain wisdom and insight. And then there are the Scriptures. Let us be committed to a daily reading of the Scriptures even if it is only a few verses. There is also the opportunity for daily Eucharist and adoration of the Blessed Sacrament. Maybe we cannot do all these things every day, but let us at least start building lives that have these things as the foundation
stones
.
Fr. Steve Tynan, MGL
When was the last time I spent an hour in Blessed Sacrament? When was the last time I spent an hour watching TV or surfing the
Internet? Which is more important?
Jesus, help me to make the right choices so that I will prioritize the right things in order to grow as Your disciple.
St. Irenaeus, Bishop and Martyr, pray for us.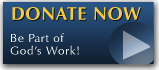 The FEAST is one of the happiest places on earth.

Click Here to find a Feast near you!
KERYGMA TV! is BACK
KERYGMA TV is on a new time slot and new channel Sundays 8 a.m. at IBC 13
Need Counseling? No Landline?
Now, you can use your mobile phone to call a friend for counseling at 09228407031. Or you may call our landlines 7266728, 7264709, 7259999 Mon-Fri 24-hrs, Sat 6am-5pm, Sun 6am-10am
BO BLOGS!
Go to Bo's Official Site and read his almost daily blog! Its not news, but thoughts and musings of Bo Sanchez. Get to know Bo in a more personal way --and find out what it means to live the life of a preacher. You get to enrich your faith as well.
DONATION
Remember to always donate your "first fruits"-not the last. Click on the "Donation" Box under the members menu - and you'll even see links to the nearest branches of the Banks where you can deposit.