READINGS for 2009-06-27
Because she was afraid, Sarah dissembled, saying, "I didn't laugh." – Genesis 18:15
"Do you believe in life after death?" asked the boss to one of his employees. "Yes, sir," the employee replied. "Well, that makes everything just fine," his boss said.
"Why?" the man asked. "Well, about an hour after you left yesterday to go to your grandfather's funeral, he stopped by to see you," said the boss.
Let's admit it. All of us have told lies in our life. (If anyone says otherwise, that's a lie.) We lie to protect others… and ourselves. We lie to avoid hurting someone else's feelings. We lie to avoid conflict. For others, lying has become a habit and a hobby.
In today's first reading, Sarah laughed when she heard from their guest that she'd bear a child despite her old age. When confronted about her reaction, she denied it. She lied maybe because she was afraid that her innermost thoughts were discovered. Fear is the most common motive for lying.
Jesus did not lie. He proclaimed the truth even if it meant the ridicule and rejection of people. Even if it led Him to His death. Jesus spoke the truth for He knew that truth would always set people free.
Jesus is the Truth. We have nothing to fear.
Judith Concepcion
What lies have you told lately? What kept you from telling the truth?
Lord, dispel all my fears that I may only declare the truth.
And here God gives His promise once again to Abraham that Sara will bear him a son. In entertaining a traveler at some cost to himself in that the times were hard, Abraham hears news that would have been as music to his ears. Yet, there is still doubt in the mind of Sara who realizes upon being questioned that her doubt is wrong. Let us pray that we never doubt the promises of God as, of all people, He is to be trusted without fear.
1
The LORD appeared to Abraham by the terebinth of Mamre, as he sat in the entrance of his tent, while the day was growing hot.
2
Looking up, he saw three men standing nearby. When he saw them, he ran from the entrance of the tent to greet them; and bowing to the ground,
3
he said: "Sir, if I may ask you this favor, please do not go on past your servant.
4
Let some water be brought, that you may bathe your feet, and then rest yourselves under the tree.
5
Now that you have come this close to your servant, let me bring you a little food, that you may refresh yourselves; and afterward you may go on your way." "Very well," they replied, "do as you have said."
6
Abraham hastened into the tent and told Sarah, "Quick, three seahs of fine flour! Knead it and make rolls."
7
He ran to the herd, picked out a tender, choice steer, and gave it to a servant, who quickly prepared it.
8
Then he got some curds and milk, as well as the steer that had been prepared, and set these before them; and he waited on them under the tree while they ate.
9
"Where is your wife Sarah?" they asked him. "There in the tent," he replied.
10
One of them said, "I will surely return to you about this time next year, and Sarah will then have a son." Sarah was listening at the entrance of the tent, just behind him.
11
Now Abraham and Sarah were old, advanced in years, and Sarah had stopped having her womanly periods.
12
So Sarah laughed to herself and said, "Now that I am so withered and my husband is so old, am I still to have sexual pleasure?"
13
But the LORD said to Abraham: "Why did Sarah laugh and say, 'Shall I really bear a child, old as I am?'
14
Is anything too marvelous for the LORD to do? At the appointed time, about this time next year, I will return to you, and Sarah will have a son."
15
Because she was afraid, Sarah dissembled, saying, "I didn't laugh." But he said, "Yes you did."
Luke 1:46-47. 48-49. 50 and 53. 54-55
R: The Lord has remembered his mercy.
46
"My soul proclaims the greatness of the Lord,
47
my spirit rejoices in God my savior."
(R)
48
"For he has looked with favor on his lowly servant. From this day all generations will call me blessed.
49
The Almighty has done great things for me, and holy is his name."
(R)
50
"He has mercy on those who fear him in every generation.
53
He has filled the hungry with good things, and the rich he has sent away empty."
(R)
54
"He has come to the help of his servant, for he has remembered his promise of mercy,
55
The promise he made to our fathers, to Abraham and his children forever."
(R)
Once again we see Jesus heal people without fail. Why not everybody? We are left with this question to which there is no easy answer. It is a part of the mystery of God's will, the intricacies of which we struggle to understand at the best of times. As I mentioned in an earlier reflection, perhaps the answer has something to do with the way God can bring glory from seemingly evil situations? If not, then we will just have to learn to trust that God knows what He is doing until someone smarter than me can explain it better.
5
When Jesus entered Capernaum, a centurion approached him and appealed to him,
6
saying, "Lord, my servant is lying at home paralyzed, suffering dreadfully."
7
He said to him, "I will come and cure him."
8
The centurion said in reply, "Lord, I am not worthy to have you enter under my roof; only say the word and my servant will be healed.
9
For I too am a person subject to authority, with soldiers subject to me. And I say to one, 'Go,' and he goes; and to another, 'Come here,' and he comes; and to my slave, 'Do this,' and he does it."
10
When Jesus heard this, he was amazed and said to those following him, "Amen, I say to you, in no one in Israel have I found such faith.
11
I say to you, many will come from the east and the west, and will recline with Abraham, Isaac, and Jacob at the banquet in the kingdom of heaven,
12
but the children of the kingdom will be driven out into the outer darkness, where there will be wailing and grinding of teeth."
13
And Jesus said to the centurion, "You may go; as you have believed, let it be done for you." And at that very hour [his] servant was healed.
14
Jesus entered the house of Peter, and saw his mother-in-law lying in bed with a fever.
15
He touched her hand, the fever left her, and she rose and waited on him.
16
When it was evening, they brought him many who were possessed by demons, and he drove out the spirits by a word and cured all the sick,
17
to fulfill what had been said by Isaiah the prophet: "He took away our infirmities and bore our diseases."
think:
Let us pray that we never doubt the promises of God as, of all people, He is to be trusted without fear.
_________________________________________________________

God's special verse/thought for me today________________
_________________________________________________________

T O D A Y ' S BLESSING LIST
Thank You Lord for:
____________________________________
_______________________________________________________
READ THE BIBLE IN ONE YEAR 1 Kings 1-2
humility is one oF the keys to liFe
We see in the centurion a man of great humility — not only is he willing to come to Jesus to seek help but he fully understands the authority which Jesus exercises in His ministry. Authority is a life-giving reality when it is lived with humility; if there is no humility in the exercise of authority, the Holy Spirit is powerless to infuse it with any power or grace. What do I mean by this?
The centurion knows how authority works in the army and he is smart enough to realize that it is no different in the ministry of Jesus. Jesus has authority because it has been given to Him by his Father. This authority is powerful because Jesus uses it for the good of others and not for Himself. If we stop for a moment and reflect upon how we have experienced authority in our lives and what authority we respect and what we do not, I am sure we will begin to understand why Jesus taught with such authority.
In the centurion, we find a man who understands all of this and is thus able to draw from it and obtain the healing of his servant. He knows that the physical presence of God is not essential for the healing as the power to heal comes from His authority and not His presence. More than this, he is humble enough to recognize his personal unworthiness for such a request to be granted to him. I am sure that Jesus was impressed not just with his faith and trust in His authority, but also of the understanding that is implicit in the centurion's approach.
I wonder if we have the depth of faith and understanding of the centurion? I wonder what we are doing to grow in faith and understanding? I wonder if we desire to grow in faith and understanding? I wonder if we are willing to pay the necessary price of our lives to grow in faith?
Fr. Steve Tynan, MGL
What is the most important dream in my life as measured by the effort and time I devote to it?
Father, Your desire is that we all share eternal life with You. Help me to prioritize those aspects of my life which aid me in my journey along the path of faith.
St. Cyril of Alexandria, Bishop and Doctor, pray for us.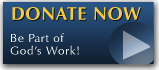 The FEAST is one of the happiest places on earth.

Click Here to find a Feast near you!
KERYGMA TV! is BACK
KERYGMA TV is on a new time slot and new channel Sundays 8 a.m. at IBC 13
Need Counseling? No Landline?
Now, you can use your mobile phone to call a friend for counseling at 09228407031. Or you may call our landlines 7266728, 7264709, 7259999 Mon-Fri 24-hrs, Sat 6am-5pm, Sun 6am-10am
BO BLOGS!
Go to Bo's Official Site and read his almost daily blog! Its not news, but thoughts and musings of Bo Sanchez. Get to know Bo in a more personal way --and find out what it means to live the life of a preacher. You get to enrich your faith as well.
DONATION
Remember to always donate your "first fruits"-not the last. Click on the "Donation" Box under the members menu - and you'll even see links to the nearest branches of the Banks where you can deposit.