READINGS for 2009-06-26
FROm GENERATION TO GENERATION
"On your part, you and your descendants after you must keep my covenant throughout the ages." – Genesis 17:9
I'll never forget what my Dad once told me in the early days of our renewal. "George, what matters to me most is that
you already know the Lord. As long as you follow Him and continually offer your life to Him, I'll be happy," he said. (I just shed a tear writing that.)
Through the years, I've tried to keep my Dad happy in that aspect. Then when I visited the Basilica of St. Clare of Assisi in Italy, I was inspired by her story. Her devotion and love for the Lord amazed me.
So right then and there, before the San Damiano cross, I fell on my knees and prayed for a wife. I asked for a partner like St. Clare — someone who loves God so much that I would want to love Him more as well. Someone who'd make me want to be a better Christian.
Because my parents love God, they, in turn, shared His love to me. And I am inspired to share that same blessing with my future family — to build a home founded on His love.
I just hope and pray I will be able to successfully pass on to my children all that my parents have taught me.
George Gabriel
What do you plan to pass on to your children's children?
Lord, make me a witness to future generations.
Circumcision as a sign of the covenant that God makes with Abraham comes a number of years AFTER Abraham's act of faith and obedience to God. Paul will later use this timeframe to demonstrate the priority of faith over circumcision and also faith over Law (Moses living some 600 or more years after Abraham). Faith is primary but it is meaningless unless it is a lived reality. Faith is not some sort of esoteric feeling or idea; it is the basis for a particular way of life — the life of a disciple.
Genesis 17:1. 9-10. 15-22
1
When Abram was ninety-nine years old, the LORD appeared to him and said: "I am God the Almighty. Walk in my presence and be blameless."
9
God also said to Abraham: "On your part, you and your descendants after you must keep my covenant throughout the ages.
10
This is my covenant with you and your descendants after you that you must keep: every male among you shall be circumcised."
15
God further said to Abraham: "As for your wife Sarai, do not call her Sarai; her name shall be Sarah.
16
I will bless her, and I will give you a son by her. Him also will I bless; he shall give rise to nations, and rulers of peoples shall issue from him."
17
Abraham prostrated himself and laughed as he said to himself, "Can a child be born to a man who is a hundred years old? Or can Sarah give birth at ninety?"
18
Then Abraham said to God, "Let but Ishmael live on by your favor!"
19
God replied: "Nevertheless, your wife Sarah is to bear you a son, and you shall call him Isaac. I will maintain my covenant with him as an everlasting pact, to be his God and the God of his descendants after him.
20
As for Ishmael, I am heeding you: I hereby bless him. I will make him fertile and will multiply him exceedingly. He shall become the father of twelve chieftains, and I will make of him a great nation.
21
But my covenant I will maintain with Isaac, whom Sarah shall bear to you by this time next year."
22
When he had finished speaking with him, God departed from Abraham.
R: See how the Lord blesses those who fear him.
1
Blessed are you who fear the LORD, who walk in his ways!
2
For you shall eat the fruit of your handiwork; blessed shall you be, and favored.
(R)
3
Your wife shall be like a fruitful vine in the recesses of your home; your children like olive plants around your table.
(R)
4
Behold, thus is the man blessed who fears the LORD.
5
The LORD bless you from Zion
:
may you see the prosperity of Jerusalem all the days of your life.
(R)
Yes, there are times when Jesus cures the sick and there are times when He does not. Does this make Him vindictive? I do not think so! How then would we explain the life of someone such as St. Damien of Molokai who lived and worked with the lepers only to eventually contract the disease himself; or the many other saints who through their suffering of diseases and illnesses demonstrated that the glory of God and sickness were not necessarily complete enemies?
1
When Jesus came down from the mountain, great crowds followed him.
2
And then a leper approached, did him homage, and said, "Lord, if you wish, you can make me clean."
3
He stretched out his hand, touched him, and said, "I will do it. Be made clean." His leprosy was cleansed immediately.
4
Then Jesus said to him, "See that you tell no one, but go show yourself to the priest, and offer the gift that Moses prescribed; that will be proof for them."
think:
Faith is primary but it is meaningless unless it is a lived reality.
_________________________________________________________

God's special verse/thought for me today________________
_________________________________________________________

T O D A Y ' S BLESSING LIST
Thank You Lord for:
____________________________________
_______________________________________________________
READ THE BIBLE IN ONE YEAR 2 Samuel 21-24
livinG outsiDe the communion oF the church
Leprosy was, and still is today, a terrible disease. At least today we have the means to treat it. Two thousand years ago, having leprosy was almost as good as having been given a premature death sentence. There were all sorts of restrictions placed upon the leper's ability to be with the public as it was considered a contagious disease and so for the good of the community, he would be kept apart from it. This was pretty much the case even as recently as the nineteenth century. As a result, a person who had leprosy was excluded from communion with society.
Sin does exactly the same thing but more definitively than leprosy as it can have eternal consequences if we leave it unaddressed. Sin separates us from one another and God; it breaks the communion of relationships we have with others. Every sin damages our communion with God and others. This is why the Church and the Gospel place so much emphasis on repentance. We are called to repentance before we are called to faith (see Mark 1:14-15). This may sound crazy but it is true, and it makes a lot of sense. How can we build a life of faith if we are still maintaining a broken communion with people and the God with whom our faith is intricately tied up? The simple answer to this question is, "We cannot." So we must repent of our sins first to be able to focus on the life of faith we are called to live as disciples of Jesus.
Today's miracle healing speaks to us of the cleansing power of repentance and its importance in the life of faith. Jesus affirms that it is the will of God that we be forgiven when He affirms His desire to cleanse the leper — we need not doubt the mercy of God in any situation. God will forgive us. In fact, He has already done so, if we are willing to accept it.
Fr. Steve Tynan, MGL
When was the last time I truly repented of my sins? How can I be more committed to regularly cleansing my life through the Sacrament of
Reconciliation?
Lord Jesus, You have reconciled me to the Father and to all men and women. Help me to live as a redeemed person receiving Your forgiveness and forgiving all who sin against me.
Sts. John and Paul of Rome, Martyrs, pray for us.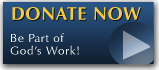 The FEAST is one of the happiest places on earth.

Click Here to find a Feast near you!
KERYGMA TV! is BACK
KERYGMA TV is on a new time slot and new channel Sundays 8 a.m. at IBC 13
Need Counseling? No Landline?
Now, you can use your mobile phone to call a friend for counseling at 09228407031. Or you may call our landlines 7266728, 7264709, 7259999 Mon-Fri 24-hrs, Sat 6am-5pm, Sun 6am-10am
BO BLOGS!
Go to Bo's Official Site and read his almost daily blog! Its not news, but thoughts and musings of Bo Sanchez. Get to know Bo in a more personal way --and find out what it means to live the life of a preacher. You get to enrich your faith as well.
DONATION
Remember to always donate your "first fruits"-not the last. Click on the "Donation" Box under the members menu - and you'll even see links to the nearest branches of the Banks where you can deposit.