READINGS for 2009-06-23
"Do for others what you would like them to do for you. This is a summary of all that is taught in the law and the prophets." – Matthew 7:12
I have a confession to make. Not even my husband knows about it. It qualifies for the most embarrassing moment in the world. Just read it with an understanding heart. And please... no laughing.
Once, my mom asked me to buy a dress for my sister since we were almost the same size. She said that it was going to be her Christmas gift for her. So I started looking. The problem was, I was looking with an envious heart. You see, I envied my eldest sister because I felt that when God showered His blessings of beauty and intelligence, she caught the best part and I got the leftovers.
So I got her a dress — from the bargain rack. Christmas came and my mom distributed our gifts. When I opened mine, my heart sank all the way to Timbuktu. It was the dress I bought supposedly for my sister. Mom's plan was that I would unknowingly buy a gift that I liked under the pretext that it was for my sister. It backfired on me.
That was when I realized I had such a vile heart. That began my desire to change. Thank God He specializes in impossible cases. If He was able to transform my vile heart, then He can do anything!
Ronna Ledesma
Has your cheapskate heart been depriving you of enjoying God's best? "Give and it shall be given to you; good measure, pressed down,
shaken together and running over will be poured into your lap" (Luke 6:38).
Change my heart, O God, make it ever true. Change my heart, O God, may I be like You.
1ST READING
Lot is no fool; he chooses the wealthy portion of the land. However, there is always a lot of temptation that comes with wealth, especially wealth that is gained through little personal effort. Where there is money to be made, there will be corruption and sin; we all know this is true. The question is, are we able to ward off the temptation of corruption? Are we strong enough and righteous enough to pay a fair wage and to give generously to the poor from our wealth?
2
Abram was very rich in livestock, silver, and gold.
5
Lot, who went with Abram, also had flocks and herds and tents,
6
so that the land could not support them if they stayed together; their possessions were so great that they could not dwell together.
7
There were quarrels between the herdsmen of Abram's livestock and those of Lot's. (At this time the Canaanites and the Perizzites were occupying the land.)
8
So Abram said to Lot: "Let there be no strife between you and me, or between your herdsmen and mine, for we are kinsmen.
9
Is not the whole land at your disposal? Please separate from me. If you prefer the left, I will go to the right; if you prefer the right, I will go to the left."
10
Lot looked about and saw how well watered the whole Jordan Plain was as far as Zoar, like the LORD's own garden, or like Egypt. (This was before the LORD had destroyed Sodom and Gomorrah.)
11
Lot, therefore, chose for himself the whole Jordan Plain and set out eastward. Thus they separated from each other;
12
Abram stayed in the land of Canaan, while Lot settled among the cities of the Plain, pitching his
tents near Sodom.
13
Now the inhabitants of Sodom were very wicked in the sins they committed against the LORD.
14
After Lot had left, the LORD said to Abram: "Look about you, and from where you are, gaze to the north and south, east and west;
15
all the land that you see I will give to you and your descendants forever.
16
I will make your descendants like the dust of the earth; if anyone could count the dust of the earth, your descendants too might be counted.
17
Set forth and walk about in the land, through its length and breadth, for to you I will give it."
18
Abram moved his tents and went on to settle near the terebinth of Mamre, which is at Hebron. There he built an altar to the LORD.
Psalm 15:2-3a. 3bc-4ab. 5
R: He who does justice will live in the presence of the Lord.
2
He who walks blamelessly and does justice; who thinks the truth in his heart
3
and slanders not with his tongue.
(R)
Who harms not his fellow man, nor takes up a reproach against his neighbor.
(R)
4
By whom the reprobate is despised, while he honors those who fear the LORD.
(R)
5
Who lends not his money at usury and accepts no bribe against the innocent. He who does these things shall never be disturbed.
(R)
Jesus warns us that there will be people who will reject the Gospel we offer them. If that is the case, there is no point in 'continuing to throw good money after bad,' so to speak. At the same time, Jesus warns us that the road to eternal life passes through narrow gates, indicating to us that there are times when the choices we will have to make will not come easily to us. This should not surprise or disappoint us. It is part of what it means to be a disciple of Jesus.
6
Jesus said to his disciples: "Do not give what is holy to dogs, or throw your pearls before swine, lest they trample them underfoot, and turn and tear you to pieces.
12
"Do to others whatever you would have them do to you. This is the law and the prophets.
13
"Enter through the narrow gate; for the gate is wide and the road broad that leads to destruction, and those who enter through it are many.
14
How narrow the gate and constricted the road that leads to life. And those who find it are few.
t h i n k
:
Are we strong enough and righteous enough to pay a fair wage and to give generously to the poor from our wealth?
_________________________________________________________

God's special verse/thought for me today________________
_________________________________________________________

T O D A Y ' S BLESSING LIST
Thank You Lord for:
____________________________________
_______________________________________________________
READ THE BIBLE IN ONE YEAR 2 Samuel 9-12
IS THE EASY PATH THE BEST PATH ?
Some people spend their entire lives walking the path of least resistance. I dare say that when they arrive at the end of their lives, they will discover that their lives have very little substance. The path of least resistance is the way of the world and the way of sin. It is the path that requires little or no character to follow and results in no lasting or meaningful legacy to leave one's descendants. It certainly has nothing to do with the Christian life of discipleship.
In the Book of Ecclesiasticus, we are told that if we want to follow the Lord we should prepare ourselves for an ordeal (Sirach 2:1). There is nothing simple or easy about an ordeal. Christian discipleship promises us nothing if it does not promise us that we will suffer in order to remain faithful to following God's will. Is suffering for the sake of the Kingdom of God a bad thing? Probably not, as Jesus tells us that this is at least partially what blessings are made of (cf. Matthew 5:3-12). Suffering in itself is never good, but suffering placed in the service of or for the sake of the Kingdom of God is the source of innumerable blessings.
I doubt there is much to gain in taking the easy way out of any situation we find ourselves in. What we need to do is discover the right response to these situations and then follow it. This is what discipleship is about — seeking the will of Godfor our lives and being obedient to it. The saints may have been daunted by this call, but they did not aver; they forged on ahead according to what they believed God was asking of them. We must follow their example and seek the path that belongs to God and leads to eternal life, not the easy path that goes nowhere in particular.
We can fool ourselves that the path we are following is not sinful
per se
, but is it the path that is the direct will of God for us? It is one thing to avoid sin; it is another to actually live the will of God.
Fr. Steve Tynan, MGL
Is taking the path of least resistance my idea of making a good choice?
Let us pray for the grace to seek out the will of God daily and then to follow it no matter where it may lead us.
St. Agrippina, Virgin and Martyr, pray for us.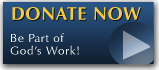 The FEAST is one of the happiest places on earth.

Click Here to find a Feast near you!
KERYGMA TV! is BACK
KERYGMA TV is on a new time slot and new channel Sundays 8 a.m. at IBC 13
Need Counseling? No Landline?
Now, you can use your mobile phone to call a friend for counseling at 09228407031. Or you may call our landlines 7266728, 7264709, 7259999 Mon-Fri 24-hrs, Sat 6am-5pm, Sun 6am-10am
BO BLOGS!
Go to Bo's Official Site and read his almost daily blog! Its not news, but thoughts and musings of Bo Sanchez. Get to know Bo in a more personal way --and find out what it means to live the life of a preacher. You get to enrich your faith as well.
DONATION
Remember to always donate your "first fruits"-not the last. Click on the "Donation" Box under the members menu - and you'll even see links to the nearest branches of the Banks where you can deposit.