READINGS for 2009-06-21
…new things have come. – 2 Corinthians 5:17
"Close-open, close-open," I chanted as my baby opened and closed her fist in perfect timing. I sat in awe. For the first time in five months, she did what she was told. I felt it was such a key moment. "Helene can do the close-open, Daddy!" I told my husband. "Oh really?" He sounded like he was in tears. Then he said, "Dalaga na siya…" (She's all grown-up already).
I thought of all the milestones yet to come in our daughter's life. Yes, from here on, every day will bring new things!
Jesus spoke radically about newness. He said, "See, I make all things new!" He also emphasized, "No one pours new wine into old wineskins…. Rather, new wine must be poured into fresh wineskins."
There's something about newness that always challenges us.
When you get a promotion, you are motivated to work harder in order to prove that the bosses made the right decision.
When you buy a new car, you are obliged to take it to regular maintenance check ups.
Every time we open another new year, we resolve to do better than the last.
Each new gift is an opportunity for growth.
Do we make the most of it?
Lallaine Gogna
Look inside you and see where God is challenging you most to grow. Are you resisting Him?
Constantly renew me, Lord. I do not wish to stagnate.
When the text says that God gives Job His answer, it is hardly what I would call an answer. It is more like a series of cryptic crossword questions. Yet, the amazing thing is, Job seems to be satisfied with it all. I wonder if Job is satisfied with the so-called answers or he is really satisfied because God has turned up!? I think it is the reassuring nature of God's presence that satisfies Job. Job has stopped speaking and
so God can now appear — after all, the only real answer to suffering is found in the presence of God in the midst of it.
1
The LORD addressed Job out of the storm and said:
8
Who shut within doors the sea, when it burst forth from the womb;
9
when I made the clouds its garment and thick darkness its swaddling bands?
10
When I set limits for it and fastened the bar of its door,
11
and said: Thus far shall you come but no farther, and here shall your proud waves be stilled!
Psalm 107:23-24. 25-26. 28-29. 30-31 (1b)
R: Give thanks to the Lord, his love is everlasting.
23
They who sailed the sea in ships, trading on the deep waters,
24
these saw the works of the LORD and his wonders in the abyss.
(R)
25
His command raised up a storm wind which tossed its waves on high.
26
They mounted up to heaven; they sank to the depths; their hearts melted away in their plight.
(R)
28
They cried to the LORD in their distress; from their straits he rescued them.
29
He hushed the storm to a gentle breeze, and the billows of the sea were stilled.
(R)
30
They rejoiced that they were calmed, and he brought them to their desired haven.
31
Let them give thanks to the LORD for his kindness and his wondrous deeds to the children of men.
(R)
The reason why God will be a much more merciful judge than you or I ever could be is that He will not be constrained by the flesh in passing judgment on peoples' lives. He will judge from a position of complete and utter mercy and love. This does not mean He will judge unjustly, but we may not fully understand the basis of His judgments. Let us seek to put to death the flesh in our lives so that we will more closely image God in His relationship with humanity.
14
Brothers and sisters: The love of Christ impels us, once we have come to the conviction that one died for all; therefore, all have died.
15
He indeed died for all, so that those who live might no longer live for themselves but for him who for their sake died and was raised.
16
Consequently, from now on we regard no one according to the flesh; even if we once knew Christ according to the flesh, yet now we know him so no longer.
17
So whoever is in Christ is a new creation: the old things have passed away; behold, new things have come.
The wind and the seas obey the Word of God. This should not surprise us as He brought them into being in the first place by His word. It would be a sorry sort of creator who would no longer have any power over the inanimate aspects of His creation. The amazing thing is that God has given us freedom from His control with the gift of free will. This is the difference between humanity and the rest of creation. It is why we are said to be created in the image and likeness of God — we have the capacity for both self-consciousness and self-realization.
35
On that day, as evening drew on, he said to them, "Let us cross to the other side."
36
Leaving the crowd, they took him with them in the boat just as he was. And other boats were with him.
37
A violent squall came up and waves were breaking over the boat, so that it was already filling up.
38
Jesus was in the stern, asleep on a cushion. They woke him and said to him, "Teacher, do you not care that we are perishing?"
39
He woke up, rebuked the wind, and said to the sea, "Quiet! Be still!" The wind ceased and there was great calm.
40
Then he asked them, "Why are you terrified? Do you not yet have faith?"
41
They were filled with great awe and said to one another, "Who then is this whom even wind and sea obey?"
think
:
The amazing thing is that God has given us freedom from His control with the gift of free will. This is the difference between humanity and the rest of creation.
_________________________________________________________

God's special verse/thought for me today________________
_________________________________________________________

T O D A Y ' S BLESSING LIST
Thank You Lord for:
____________________________________
_______________________________________________________
READ THE BIBLE IN ONE YEAR 2 Samuel 1-4
Things to be grateful for from the past week
________________________________________________________________
________________________________________________________________
_________________________________________________________________
Things to ask God for in the coming week
________________________________________________________________
_________________________________________________________________
________________________________________________________________
Most important word God told me this week
________________________________________________________________
________________________________________________________________
________________________________________________________________
GoD hAs poWer over All thinGs
Following on from yesterday's reflection, it is important to recognize that trust in God is essential to being satisfied with His will. The miracles of Jesus on nature assure us of the sovereign power of God over the elements and hence all things other than our free will. It is important to note that the selfish decisions of human beings are directly part of the cause of suffering in today's world.
It is not because there is not enough food in the world that many people go hungry. It is that there are some
who have too much, and thus deprive others of what they need and is arguably theirs, if we derive our argument from the principles of Natural Rights. The inequitable distribution of the world's goods is not something that any individual or nation can morally take advantage of to benefit themselves. Such actions would be clearly sinful. At the same time, those who have little or even nothing do not have the right simply to demand that they be given what they need without having worked for it.
There is a dilemma here that if we try to solve it by law alone, we will end up with the strong doing better than the weak. What is needed is the recognition of a fundamental principle that every person on earth has a right to a dignified level of life. Until that reality is achieved by all men and women, it is the primary responsibility of the rich — those who have more than they need — to ensure that they do everything in their power such that those whose lives lack the basic needs are provided with the means to uplift their lives.
I am not advocating a dole-out mentality here as it will not serve the dignity of the human person to be given everything on a platter, so to speak, without having contributed anything to it. There is fundamental dignity derived from human work. How this can be achieved, I do not know, but I do know that it is our moral duty to actively search for the answer.
Fr. Steve Tynan, MGL
What am I doing to help those who are less well off than I am? How do I try to keep my life simple so that others may simply live?
Jesus, You forsook the glory of heaven for 33 years when You became a man. Help me to realize that there are times when I, too, must let go of something good in order to help others to live better lives.
St. Aloysius Gonzaga, Religious, pray for us.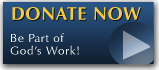 The FEAST is one of the happiest places on earth.

Click Here to find a Feast near you!
KERYGMA TV! is BACK
KERYGMA TV is on a new time slot and new channel Sundays 8 a.m. at IBC 13
Need Counseling? No Landline?
Now, you can use your mobile phone to call a friend for counseling at 09228407031. Or you may call our landlines 7266728, 7264709, 7259999 Mon-Fri 24-hrs, Sat 6am-5pm, Sun 6am-10am
BO BLOGS!
Go to Bo's Official Site and read his almost daily blog! Its not news, but thoughts and musings of Bo Sanchez. Get to know Bo in a more personal way --and find out what it means to live the life of a preacher. You get to enrich your faith as well.
DONATION
Remember to always donate your "first fruits"-not the last. Click on the "Donation" Box under the members menu - and you'll even see links to the nearest branches of the Banks where you can deposit.