READINGS for 2009-06-18
"When you pray, do not use a lot of meaningless words, as the pagans do, who think that their gods will hear them because their prayers are long."– Matthew 6:7
Jack is a six-year-old kid whom I consider as one of my mentors. He was diagnosed with a rare condition called Fanconia Anemia when he was four years old. Consequently, his body's defense system is weak against infections. One time, he was confined in the hospital due to intestinal bleeding. For over a month, he underwent a series of tests, treatments and blood
transfusions. When we visited him, he was not the usual active Jack I knew. He just wailed and cried when he felt pain. He had limited food intake that made his body shrink significantly.
But according to his mom, despite his situation, he never blamed God and would call on Jesus every time they'd need to extract blood from him. He'd pray that they would get the extraction right the first time so that he wouldn't have to undergo the pain another time. He'd simply pray for what he wanted.
Jack peacefully joined Jesus last October 29, 2007.
Jack taught me two important things. First is to have full dependence on Jesus whatever the situation is. Second, when you pray for something, simply pray with your heart.
Alvin Fabella
"Any concern too small to be turned into a prayer is too small to be made into a burden." (Corrie Ten Boom)
Lord, please teach me to be childlike in my prayers. May I be as open and sincere as a child at prayer.
Paul laments the foolishness of the people in that they so easily give themselves over to the false teachings of others. He challenges them to compare the witness of his life to theirs and see who stands up to the scrutiny. Paul is certain that he will prevail, as he is aware of the disorders in the lives of the false teachers. This is why it is so important that we take care to ensure that our lives are blameless and without
1
Brothers and sisters: If only you would put up with a little foolishness from me! Please put up with me.
2
For I am jealous of you with the jealousy of God, since I betrothed you to one husband to present you as a chaste virgin to Christ.
3
But I am afraid that, as the serpent deceived Eve by his cunning, your thoughts may be corrupted from a sincere [and pure] commitment to Christ.
4
For if someone comes and preaches another Jesus than the one we preached, or if you receive a different spirit from the one you received or a different gospel from the one you accepted, you put up with it well enough.
5
For I think that I am not in any way inferior to these "super apostles."
6
Even if I am untrained in speaking, I am not so in knowledge; in every way we have made this plain to you in all things.
7
Did I make a mistake when I humbled myself so that you might be exalted, because I preached the gospel of God to you without charge?
8
I plundered other churches by accepting from them in order to minister to you.
9
And when I was with you and in need, I did not burden anyone, for the brothers who
came from Macedonia supplied my needs. So I refrained and will refrain from burdening you in any way.
10
By the truth of Christ in me, this boast of mine shall not be silenced in the regions of Achaia.
11
And why? Because I do not love you? God knows I do!
R: Your works, O Lord, are justice and truth.
1
I will give thanks to the LORD with all my heart in the company and assembly of the just.
2
Great are the works of the LORD, exquisite in all their delights.
(R)
3
Majesty and glory are his work, and his justice endures forever.
4
He has won renown for his wondrous deeds; gracious and merciful is the LORD.
(R)
7
The works of his hands are faithful and just; sure are all his precepts,
8
reliable forever and ever, wrought in truth and equity.
(R)
The Lord's Prayer is at the heart of the Christian tradition of prayer. We should pray it at least daily as a sign of our trust and faith in the Lord's provision at the very least. The prayer reminds us to forgive our neighbor; it reminds us of our responsibility to do the Father's will; it reminds us to intercede for the coming of the Kingdom of God, among other things. In one way it is the prayer to summarize all prayers. Let us build our lives around its example.
7
Jesus said to his disciples: "In praying, do not babble like the pagans, who think that they will be heard because of their many words.
8
Do not be like them. Your Father knows what you need before you ask him.
9
"This is how you are to pray: Our Father in heaven, hallowed be your name,
10
your kingdom come, your will be done, on earth as in heaven.
11
Give us today our daily bread;
12
and forgive us our debts, as we forgive our debtors;
13
and do not subject us to the final test, but deliver us from the evil one.
14
If you forgive others their transgressions, your heavenly Father will forgive you.
15
But if you do not forgive others, neither will your Father forgive your transgressions."
think
:
The Lord's Prayer is at the heart of the Christian tradition of prayer. Let us build our lives around its example.
1 Sa
_________________________________________________________

God's special verse/thought for me today________________
_________________________________________________________

T O D A Y ' S BLESSING LIST
Thank You Lord for:
____________________________________
_______________________________________________________
READ THE BIBLE IN ONE YEAR 1 Samuel 21-24
prAyer As A meAsure oF our christiAn liFe
The depth of our prayer life is a reasonably good measure of our Christian life. The deeper we go in prayer with God, the stronger our Christian life and witness will be. However, there are other ways that the
Lord's Prayer,
as Jesus taught it to His disciples, is a measure for our life of faith. It is worthwhile to look carefully at the various parts of the prayer and see that the prayer is almost a summary of what Christian life is all about. The prayer mentions worship and adoration of God, supplication, forgiveness, both asking for it and ministering it to others who have sinned against us, intercession, praying and trusting God for our daily sustenance and so on.
When Jesus taught His disciples to pray, He also taught them how the Christian life was to be constituted. It is very important for us to reflect upon the
Lord's Prayer
as this will help us to know and understand what aspects of our Christian life we need to work on with greater diligence. Do we give God His due through worship and adoration or have we forgotten to do this lately? At what level do we trust God to provide for our needs? Do we truly forgive those who have sinned against us? Do we repent sufficiently of our sins? And there are many more things I could mention but will not for now.
Jesus also tells us that sincerity in prayer is important (verse 7) and that we need to act upon what we say and not just mouth the words (verse 15). The problem with having learnt a prayer by rote is the danger of taking its meaning for granted. We pray the
Lord's Prayer
so often that we can do it automatically, without fully realizing what we are saying and thus the danger of mouthing the words but not living them to their fullest capacity. Thus, we must always take care that our hearts are in what we are praying so that we live out our prayers. Jesus saves some of His harshest criticisms for those whom He calls hypocrites, those who say one thing but do the opposite.
Fr. Steve Tynan, MGL
When was the last time I sincerely prayed the Lord's Prayer and reflected on its contents? Was I aware of all that I was saying?
Holy Spirit, keep me attentive to my prayers and responsibilities as a Christian so that I will avoid being labeled a hypocrite.
Blessed Gregory Barbarigo, Bishop, pray for us.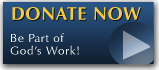 The FEAST is one of the happiest places on earth.

Click Here to find a Feast near you!
KERYGMA TV! is BACK
KERYGMA TV is on a new time slot and new channel Sundays 8 a.m. at IBC 13
Need Counseling? No Landline?
Now, you can use your mobile phone to call a friend for counseling at 09228407031. Or you may call our landlines 7266728, 7264709, 7259999 Mon-Fri 24-hrs, Sat 6am-5pm, Sun 6am-10am
BO BLOGS!
Go to Bo's Official Site and read his almost daily blog! Its not news, but thoughts and musings of Bo Sanchez. Get to know Bo in a more personal way --and find out what it means to live the life of a preacher. You get to enrich your faith as well.
DONATION
Remember to always donate your "first fruits"-not the last. Click on the "Donation" Box under the members menu - and you'll even see links to the nearest branches of the Banks where you can deposit.