READINGS for 2009-06-16
mULTIpLIED BY THE THOUSANDS
"You must be perfect — just as your Father in heaven is perfect." – Matthew 5:48
In our editorial office, there's a poster that reads, "To err is human, to forgive is not our policy."
Someone mounted the poster there to remind all of us in the staff that we cannot be forgiven if we make mistakes in the magazine we publish. We cannot have wrong spelling, wrong grammar, wrong captions or wrong headlines.
Yes, the magazine has to be perfect, because if we make a mistake, it would be multiplied by the thousands — as many as the magazine copies we print.
So, I've endeavored to be perfect as perfect can be. And every time I commit a mistake, I feel like banging my head on the wall right where the poster is mounted.
Am I as committed to be perfect in loving my fellowmen as our Lord Jesus mandates in today's Gospel? The Lord knows I'm trying hard.
Cynthia Santiago
Why should God reward you if you love only the people who love you?
Father, give me the power of Your Love, that I may love even my enemies.
Paul appeals to the generosity of the Corinthians knowing that they are a rich community. (Corinth was a major trading port situated in a very strategic place along the trade routes of the time.) He seems to be indulging in a little emotional blackmail as well! However, if it can help to elicit a more generous response then so be it! People tend to be very slow to give and sometimes we have to employ a few tricks to encourage them to be more generous.
1
We want you to know, brothers and sisters, of the grace of God that has been given to the churches of Macedonia,
2
for in a severe test of affliction, the abundance of their joy and their profound poverty overflowed in a wealth of generosity on their part.
3
For according to their means, I can testify, and beyond their means, spontaneously,
4
they begged us insistently for the favor of taking part in the service to the holy ones,
5
and this, not as we expected, but they gave themselves first to the Lord and to us through the will of God,
6
so that we urged Titus that, as he had already begun, he should also complete for you this gracious act also.
7
Now as you excel in every respect, in faith, discourse, knowledge, all earnestness, and in the love we have for you, may you excel in this gracious act also.
8
I say this not by way of command, but to test the genuineness of your love by your concern for others.
9
For you know the gracious act of our Lord Jesus Christ, that for your sake he became poor although he was rich, so that by his poverty you might become rich.
Psalm 146:1-2. 5-6ab. 6c-7. 8-9a
R: Praise the Lord, my soul!
1
Praise the LORD, O my soul!
2
I will praise the LORD all my life; I will sing praise to my God while I live.
(R)
5
Blessed he whose help is the God of Jacob, whose hope is in the LORD, his God,
6
who made heaven and earth, the sea and all that is in them.
(R)
Who keeps faith forever,
7
secures justice for the oppressed, gives good to the hungry. The LORD sets captives free.
(R)
8
The LORD gives sight to the blind. The LORD raises up those that were bowed down; the LORD loves the just.
9
The LORD protects strangers.
(R)
Jesus is totally disinterested in feuds. They are the epitome of sin. He is only interested in the means by which reconciliation can be brought to such situations — and the only way this will happen is if the protagonists will choose to love and not hate one another. You and I choose whether to end an argument or prolong it through our choice to love or hate the other person. If it is the latter we cannot be called Christian!
43
Jesus said to his disciples: "You have heard that it was said, 'You shall love your neighbor and hate your enemy.'
44
But I say to you, love your enemies, and pray for those who persecute you,
45
that you may be children of your heavenly Father, for he makes his sun rise on the bad and the good, and causes rain to fall on the just and the unjust.
46
For if you love those who love you, what recompense will you have? Do not the tax collectors do the same?
47
And if you greet your brothers only, what is unusual about that? Do not the pagans do the same?
48
So be perfect, just as your heavenly Father is perfect."
think
:
You and I choose whether to end an argument or prolong it through our choice to love or hate the other person.
_________________________________________________________

God's special verse/thought for me today________________
_________________________________________________________

T O D A Y ' S BLESSING LIST
Thank You Lord for:
____________________________________
_______________________________________________________
READ THE BIBLE IN ONE YEAR 1 Samuel 13-16
holDinG All thinGs in common
One of the things that characterized the Early Church was that people held all things in common (Acts 2:44). This principle is behind Paul's exhortation to the Corinthians to share their wealth with those who are less fortunate. Corinth was a very busy and wealthy port city and had been such for many years. Like all busy ports, its population was cosmopolitan. I am sure there would have been poor areas in the city, just as not all the business conducted in the city would have been above board.
We do not know what percentage of the population was Christian, but most likely the Christian community there was quite small. That Paul saw it worthwhile for them to take up a collection indicates that there were probably quite a few wealthy Christians in the city. In other words, perhaps Corinth is not too different from the world in which we live today.
The important thing for us to recognize from today's reading is that we have a responsibility to care for the poor even when we may not personally be in touch with these people. Corinth and Jerusalem (the destination of the collection being taken up) are very distant cities especially when we consider how difficult and dangerous long distance travel was nearly 2,000 years ago.
We take distances for granted today because of the ease and relative cheapness of travel. Even a couple of hundred years ago, the vast majority of people would be born, live and die without traveling far from their place of birth. Technology today also brings us closer to others in distant places. Both these things should contribute to our sense of responsibility for the care of others. Particularly if we are rich or come from a rich country, there are no excuses for ignoring the plight of the poor — it is not as if we can truthfully say that we are ignorant of suffering in the world.
St. Paul encourages the Corinthians to give generously to the needs of other Christians. It is our Christian duty to do what we can, within reason, for anyone in need.
Fr. Steve Tynan, MGL
How generous am I with the resources that are at my disposal? Do I truly do what I can to help those in need, those who are worse off than I am?
Jesus, help me to develop myself Your heart of love and generosity towards those in need. I pray that I will always do what I can to help others when I am able to do so.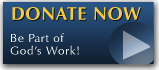 The FEAST is one of the happiest places on earth.

Click Here to find a Feast near you!
KERYGMA TV! is BACK
KERYGMA TV is on a new time slot and new channel Sundays 8 a.m. at IBC 13
Need Counseling? No Landline?
Now, you can use your mobile phone to call a friend for counseling at 09228407031. Or you may call our landlines 7266728, 7264709, 7259999 Mon-Fri 24-hrs, Sat 6am-5pm, Sun 6am-10am
BO BLOGS!
Go to Bo's Official Site and read his almost daily blog! Its not news, but thoughts and musings of Bo Sanchez. Get to know Bo in a more personal way --and find out what it means to live the life of a preacher. You get to enrich your faith as well.
DONATION
Remember to always donate your "first fruits"-not the last. Click on the "Donation" Box under the members menu - and you'll even see links to the nearest branches of the Banks where you can deposit.