READINGS for 2009-06-15
"You have heard that it was said, 'An eye for an eye and a tooth for a tooth.'" – Matthew 5:38
One day, my niece and her little brother were fighting over the TV remote control. What started out as soft bickering grew into loud screaming. When I turned to look at them, the little one was already on top of his sister, scrambling for the remote and wouldn't get off her. Losing patience, my niece suddenly struck him with her hand. He hit her back instantly. I interfered to keep them from further hurting each other.
Since the beginning of time, men have been at war with one another, whether in defense of their land, their beliefs, their
religion or simply in retribution for a wrong done to them. An eye for an eye, a tooth for a tooth, a life for a life — this is the way of survival. But what has the world come to with this? A world of hatred and turmoil.
If every parent would teach his or her own children how to settle the littlest conflicts at home without the need to strike back, then we may still live to see the dawning of a more peaceful world. Teach a child how to love, and let justice be God's.
Nova Arias
Keep in mind the old saying, "All that is necessary for evil to triumph is for good men to do nothing."
Teach me, Lord, to be as gentle as You are. Let peace start with me.
In establishing a new work, Paul is aware that the founders must be willing to undertake hardship and suffering that often seem unreasonable. Again and again we will see this throughout the history of the Church as God raises up new ministries and works. The saints were up to such a task; I wonder whether we are willing to take up the call to this degree as well?
1
Brothers and sisters: As your fellow workers, we appeal to you not to receive the grace of God in vain.
2
For he says: "In an acceptable time I heard you, and on the day of salvation I helped you." Behold, now is a very acceptable time; behold, now is the day of salvation.
3
We cause no one to stumble in anything, in order that no fault may be found with our ministry;
4
on the contrary, in everything we commend ourselves as ministers of God, through much endurance, in afflictions, hardships, constraints,
5
beatings, imprisonments, riots, labors, vigils, fasts;
6
by purity, knowledge, patience, kindness, in a holy spirit, in unfeigned love,
7
in truthful speech, in the power of God; with weapons of righteousness at the right and at the left;
8
through glory and dishonor, insult and praise. We are treated as deceivers and yet are truthful;
9
as unrecognized and yet acknowledged; as dying and behold we live; as chastised and yet not put to death;
10
as sorrowful yet always rejoicing; as poor yet enriching many; as having nothing and yet possessing all things.
Psalm 98:1. 2b. 3ab. 3cd-4
R: The Lord has made known his salvation.
1
Sing to the LORD a new song, for he has done wondrous deeds; his right hand has won victory for him, his holy arm.
(R)
2
In the sight of the nations he has revealed his justice.
3
He has remembered his kindness and his faithfulness toward the house of Israel.
(R)
All the ends of the earth have seen the salvation by our God.
4
Sing joyfully to the LORD, all you lands; break into song; sing praise.
(R)
What good does revenge achieve? If we justify taking revenge then we have to justify the avenger being further revenged himself by the original protagonist. This will lead to a never-ending cycle of violence and tit for tat. No, it is far better to leave vengeance to the Lord as we are told in the Psalms. Forgiveness puts an end to hostility and does not give the other side further reason to continue the violence or sin.
38
Jesus said to his disciples: "You have heard that it was said, 'An eye for an eye and a tooth for a tooth.'
39
But I say to you, offer no resistanceto one who is evil. When someone strikes you on your right cheek, turn the other one to him as well.
40
If anyone wants to go to law with you over your tunic, hand him your cloak as well.
41
Should anyone press you into service for one mile, go with him for two miles.
42
Give to the one who asks of you, and do not turn your back on one who wants to borrow."
think
:
Forgiveness puts an end to hostility and does not give the other side further reason to continue the violence or sin.
_________________________________________________________

God's special verse/thought for me today________________
_________________________________________________________

T O D A Y ' S BLESSING LIST
Thank You Lord for:
____________________________________
_______________________________________________________
READ THE BIBLE IN ONE YEAR 1 Samuel 9-12
let us FAce the chAllenGes oF liFe
We are often encouraged to take the path of least resistance especially when the alternative is going to involve a lot of suffering. However, more often than not, that path is also much more dangerous — fraught with temptations and dangers that can often mean that we have ultimately chosen the more difficult path. This reminds me of an old Jewish proverb that tells us that the sure and long path is far more reliable than the short and doubtful path. I wonder why we tend to choose the latter rather than the former? I think the answer to this question has a lot to do with our aversion to suffering and the hope that we will be able to avoid it if at all possible.
St. Paul reminds us in today's reading that the call to live a righteous life is one that involves suffering. We will be persecuted for choosing right over wrong, if for no other reason than that it makes other people uncomfortable because they have chosen otherwise. It is the "goody-goody" person at school who is often more persecuted than the troublemaker. This, too, is merely a manifestation of the same principle I have mentioned.
St. Paul also reminds us of the urgency of the situation. There is no time to delay in choosing to follow Christ as none of us knows what tomorrow will bring, or even if indeed there will be a tomorrow. God's grace is available today to all who want to avail of it. I do not believe that there is any justifiable excuse in delaying our response to the availability of His grace,
particularly when we consider that we are talking about the gift of salvation here.
Being a disciple of Jesus is always going to involve many challenges; it is also the source of untold blessings that endure to eternal life. Are you ready to take up the challenge to live this life to the full? It is quite clear that this is the challenge of Paul to us in his Second Letter to the Corinthians.
Fr. Steve Tynan, MGL
How can I better apply myself to living the Gospel of Jesus Christ to the full? What priorities do I need to change in my life?
Father, help me to hear the call of the Gospel more clearly so that I will never miss an opportunity to grow in the grace and blessings of God.
St. Vitus, Martyr, pray for us.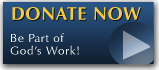 The FEAST is one of the happiest places on earth.

Click Here to find a Feast near you!
KERYGMA TV! is BACK
KERYGMA TV is on a new time slot and new channel Sundays 8 a.m. at IBC 13
Need Counseling? No Landline?
Now, you can use your mobile phone to call a friend for counseling at 09228407031. Or you may call our landlines 7266728, 7264709, 7259999 Mon-Fri 24-hrs, Sat 6am-5pm, Sun 6am-10am
BO BLOGS!
Go to Bo's Official Site and read his almost daily blog! Its not news, but thoughts and musings of Bo Sanchez. Get to know Bo in a more personal way --and find out what it means to live the life of a preacher. You get to enrich your faith as well.
DONATION
Remember to always donate your "first fruits"-not the last. Click on the "Donation" Box under the members menu - and you'll even see links to the nearest branches of the Banks where you can deposit.