READINGS for 2009-06-12
"And if your right hand causes you to sin, cut it off and throw it away. It is better for you to lose one of your members than to have your whole body go into Gehenna." – Matthew 5:30
Someone asked leadership expert John Maxwell what he thought about the gray areas of ethics and morality. His answer was simple. "You don't even get close!"
That's so true. When I was in Penang, Malaysia for a business trip with a number of officemates, I found myself in a situation where a young lady offered to get me a date. I quickly showed her my wedding ring and told her that I was married — and happily at that! She assured me, "Nobody will see." Without batting an eyelash, I replied, "But I see."
I shared this experience with my wife and I felt she was proud of me for that. Furthermore, I enjoy her trust every day
because I earned it and continue to do so.
Having separated parents, I know I have to be vigilant to keep the integrity of my relationship with my wife and my God. I choose to be trusted!
The Lord's reminder today has a lot of wisdom.
Ariel Driz
How far do you keep yourself from temptation?
Lord Jesus, thank You for the beauty of marriage! Give me the grace to be faithful to Youand my spouse, to be worthy of trust. Amen.
This is a truth that we need to reflect upon often in order to refrain from getting ahead of ourselves in our walk of discipleship. Does God owe us anything for what we do or how we live for Him? No! It is all grace; it is all dependent upon Him! As Paul tells us, we are merely the earthenware vessels that contain a wondrous treasure. The power is His; the grace is His; the fruit is His … All we supply is obedience and even that is a product of His grace!
7
Brothers and sisters: We hold this treasure in earthen vessels, that the surpassing power may be of God and not from us.
8
We are afflicted in every way, but not constrained; perplexed, but not driven to despair;
9
persecuted, but not abandoned; struck down, but not destroyed;
10
always carrying about in the body the dying of Jesus, so that the life of Jesus may also be manifested in our body.
11
For we who live are constantly being given up to death for the sake of Jesus, so that the life of Jesus may be manifested in our mortal flesh.
12
So death is at work in us, but life in you.
13
Since, then, we have the same spirit of faith, according to what is written, "I believed, therefore I spoke," we too believe and therefore speak,
14
knowing that the one who raised the Lord Jesus will raise us also with Jesus and place us with you in his presence.
15
Everything indeed is for you, so that the grace bestowed in abundance on more and more people may cause the thanksgiving to overflow for the glory of God.
Psalm 116:10-11. 15-16. 17-18
R: To you, Lord, I will offer a sacrifice of praise.
10
I believed, even when I said, "I am greatly afflicted";
11
I said in my alarm, "No man is dependable."
(R)
15
Precious in the eyes of the LORD is the death of his faithful ones.
16
O LORD, I am your servant; I am your servant, the son of your handmaid; you have loosed my bonds.
(R)
17
To you will I offer sacrifice of thanksgiving, and I will call upon the name of the LORD.
18
My vows to the LORD I will pay in the presence of all his people.
(R)
The origin of any particular example of sin is from within the human person. Sin does not just come from nowhere. This is why the saints will teach us that we have to guard our hearts and minds from thinking and dwelling upon evil lest this thinking become the origin of our doing. This is why even to seriously entertain the option of doing a particular sin is in itself sinful. Obviously to actually kill someone is worse than contemplating doing it but we will never kill anyone without first contemplating it. Do you see what I mean?
27
Jesus said to his disciples: "You have heard that it was said, 'You shall not commit adultery.'
28
But I say to you, everyone who looks at a woman with lust has already committed adultery with her in his heart.
29
If your right eye causes you to sin, tear it out and throw it away. It is better for you to lose one of your members than to have your whole body thrown into Gehenna.
30
And if your right hand causes you to sin, cut it off and throw it away. It is better for you to lose one of your members than to have your whole body go into Gehenna.
31
"It was also said, 'Whoever divorces his wife must give her a bill of divorce.'
32
But I say to you, whoever divorces his wife (unless the marriage is unlawful) causes her to commit adultery, and whoever marries a divorced woman commits adultery."
think
:
The saints will teach us that we have to guard our hearts and minds from thinking and dwelling upon evil lest this thinking become the origin of our doing.
_________________________________________________________

God's special verse/thought for me today________________
_________________________________________________________

T O D A Y ' S BLESSING LIST
Thank You Lord for:
____________________________________
_______________________________________________________
READ THE BIBLE IN ONE YEAR Psalm 105-106
Many of the saints talk about the importance of guarding our thoughts and the feeling we allow our hearts to harbor. Why do they do this? They advise this because they are fully aware that it is in our unguarded moments, when we allow the thoughts and temptations of the devil to enter our minds and hearts, that we become most vulnerable to sin. If you want to avoid sin, then avoid the near occasion of sin. If you want to avoid the near occasion of sin, then do not allow your minds and hearts to entertain thoughts and feelings that do not come from God. This may sound somewhat simplistic but I think it is the most effective way to grow in holiness.
Holiness must be the goal of every Christian's life. Without such a goal, we will settle for second best, a form of mediocrity that will eventually suffocate the work of the Holy Spirit in our lives. The Holy Spirit's goal is to keep us living on the edge — the edge of our potential and capabilities. Why? Simply because this is the way to grow; this is how we will give our best in the service of the Kingdom of God. Jesus tells us in the Gospel today that to even contemplate doing something sinful is itself a sin. Obviously, it is not as bad as actually doing whatever it is that we are contemplating, but nevertheless, it is still sinful and directs our energies along a path that cannot bring life nor result in anything good. It is your
and my responsibility and choice to use any of the gifts that God has given us, not just our minds and hearts. The character of a person depends on how he lives his life — the choices he makes — and it is the character of the individual that God will look on Judgment Day.
Fr. Steve Tynan, MGL
Where do my thoughts wander when I am resting? What are the emotions I cultivate in my heart? Do they truly reflect the Christian faith I profess with my lips?
Father, You look to the heart of a person when seeking to determine character. Help me to follow the example of Jesus who never allowed
Himself to waste an opportunity to reflect upon His relationship with You.
St. John of Sahagun, Confessor, pray for us.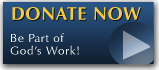 The FEAST is one of the happiest places on earth.

Click Here to find a Feast near you!
KERYGMA TV! is BACK
KERYGMA TV is on a new time slot and new channel Sundays 8 a.m. at IBC 13
Need Counseling? No Landline?
Now, you can use your mobile phone to call a friend for counseling at 09228407031. Or you may call our landlines 7266728, 7264709, 7259999 Mon-Fri 24-hrs, Sat 6am-5pm, Sun 6am-10am
BO BLOGS!
Go to Bo's Official Site and read his almost daily blog! Its not news, but thoughts and musings of Bo Sanchez. Get to know Bo in a more personal way --and find out what it means to live the life of a preacher. You get to enrich your faith as well.
DONATION
Remember to always donate your "first fruits"-not the last. Click on the "Donation" Box under the members menu - and you'll even see links to the nearest branches of the Banks where you can deposit.